We hope you weren't planning on doing anything productive with your afternoon.
Google just released a new Pac-Man feature that you can play online. Simply visit Google Maps and click on the Pac-Man icon in the lower-left corner to start a session of the classic arcade game — it turns 35 this year.
As Pac-Man enthusiasts know, the object of the game is to guide the titular yellow character through a maze while eating as many pellets as possible — and avoiding ghost-like antagonists Blinky, Pinky, Inky and Clyde.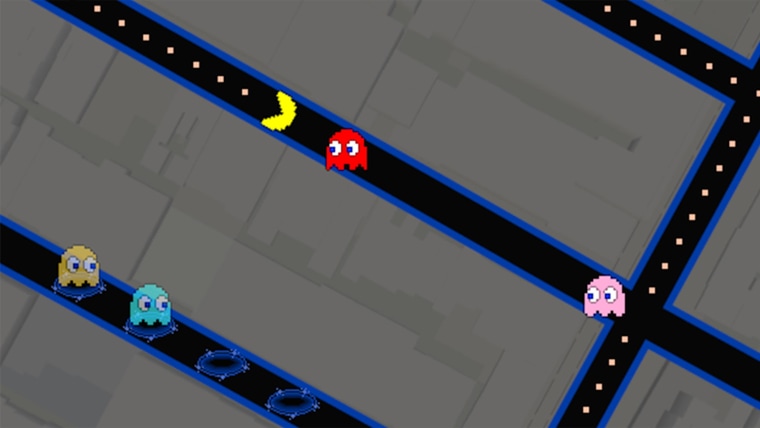 While the game can be played on mobile devices as well as desktop, the geographic locations are limited on the former. Google has dropped 15 hints indicating areas where it can be played on mobile.
"Don't drop the ball on the eve of your victory!" reads one riddle, while another notes, "Triumph is délicieux."
There's no word on how long Pac-Man will be available, but Google warns, "Eat the pac-dots fast, because this game will only be around for a little while."
In May 2010, Google marked the game's 30th anniversary with a playable Google Doodle. Check out more of the tech giant's whimsical features hidden throughout the Internet, known as "Easter eggs," here.