The Academy of Television Arts and Sciences revealed the latest batch of Primetime Emmy Awards nominees Thursday, and while the list is all new, one aspect is awfully familiar: A few presumptive shoo-ins were nowhere among the nods, and some left-field strays inexplicably made the cut.
You can't please everyone, right? Still, this year's shocking snubs and surprise inclusions have TV viewers talking.
Sign up for top Entertainment news direct to your inbox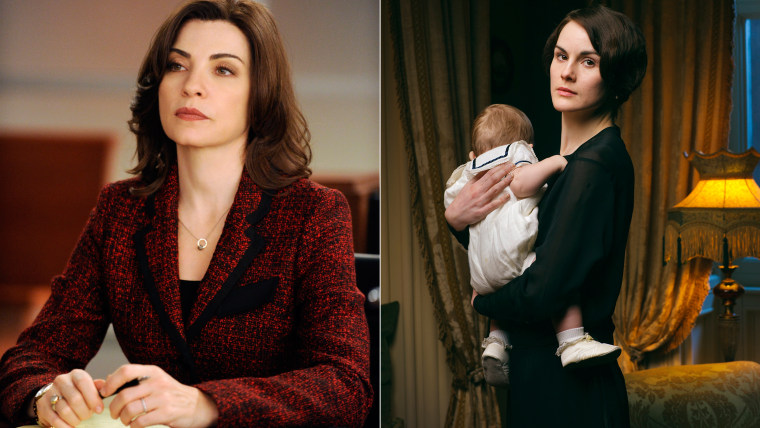 Drama drama
Any fan of "The Good Wife" will tell you it's one of the very best dramas on TV today. Too bad viewers weren't in charge of picking the shows tapped for top honors on Thursday.

Hot off the heels of a strong season driven by leading lady Julianna Margulies (who did get her due in the lead actress category), the series failed to secure a spot among best drama contenders, which included "Breaking Bad," "Game of Thrones," "House of Cards," "Mad Men," "True Detective" and "Downton Abbey."
That's right: "Downton," a great series that took an iffy turn this year, making "The Good Wife" snub sting even more.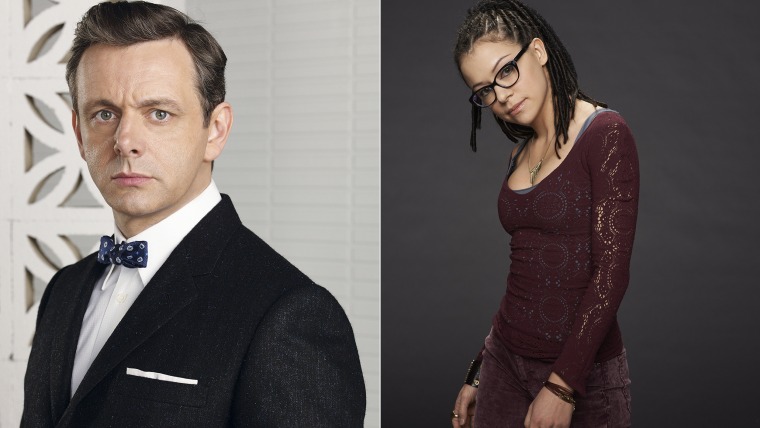 Overall, though, the biggest problem with the drama categories is their surplus of worthy contenders.
The best actress pool is a prime example: There's no question that Margulies, Claire Danes ("Homeland"), Robin Wright ("House of Cards") and the other women up for the prize all are amazing. But you can't deny that Tatiana Maslany, who's mastered playing over half a dozen distinct clones on "Orphan Black," deserves to be in their ranks. Why shut her out — again? When TV gets this good, the honors should expand accordingly.
Another head-scratcher was Michael Sheen's omission from the best actor assortment. Sure, the category is likely (and, heck, ought to be) a gimme for Bryan Cranston in his last gasp as Walter White on "Breaking Bad," but Sheen's nuanced performance on "Masters of Sex" warrants also-ran recognition.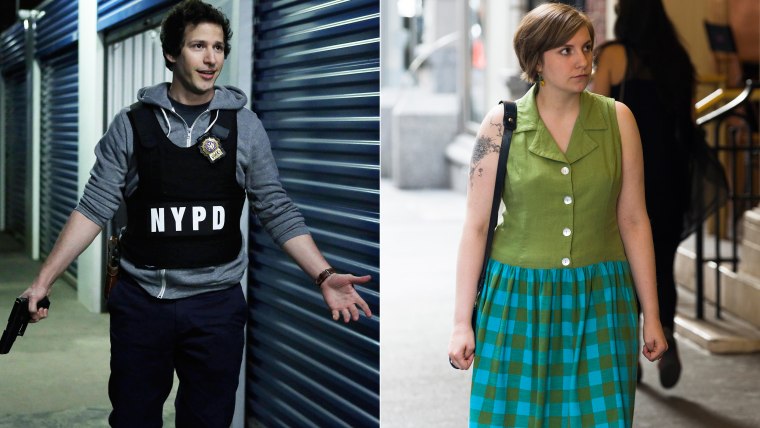 No laughing matter
In January, "Brooklyn Nine-Nine" and star Andy Samberg shocked Hollywood by nabbing the Golden Globes for best comedy series and actor in a comedy series. No such luck with Emmy love, however:

How can a show go from so hot to so not? That's probably what the gang from "Girls" is wondering. While the series made the best comedy roundup for the last two years, Emmy voters this year found it not up to snuff.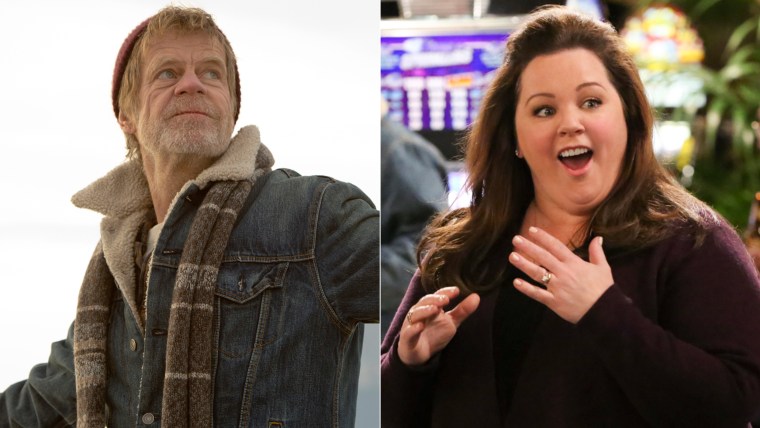 At least the comedy categories saw a few happy surprises, namely William H. Macy, who can do no wrong in his role as dysfunctional patriarch Frank Gallagher on "Shameless," and Melissa McCarthy, who remains a bright spot in the sometimes laugh-lacking "Mike & Molly."
Of course, plenty more surprises — as in, the actual winners and losers — lie ahead. Find out who nabs Emmy gold and who walks away empty-handed when the 66th Primetime Emmy Awards air Aug. 25 at 8 p.m. on NBC.
Follow Ree Hines on Google+.