Lady Gaga is a pretty unconventional pop star. But as a woman in love with "Chicago Fire" star Taylor Kinney, she seems to be just fine with a classic Valentine's Day proposal, complete with heart-shaped diamond ring!
That's right: Kinney, 33, and Gaga, 28, are now engaged! Clearly unable to maintain a poker face, Gaga wrote on Instagram Monday, "He gave me his heart on Valentine's Day, and I said YES!"
Barry Lewis, executive editor of New York's Times Herald-Record, was on hand for the big ring unveiling (which took place before family and friends on Valentine's Day at her parents' restaurant, Joanne Trattoria, in Manhattan), and published his account on Tuesday.
"I heard the singer say 'it was time' as she flashed the ring around," he wrote. "Kinney, standing, seemed a bit embarrassed as they talked about trying to find the right ring and time to give it to her."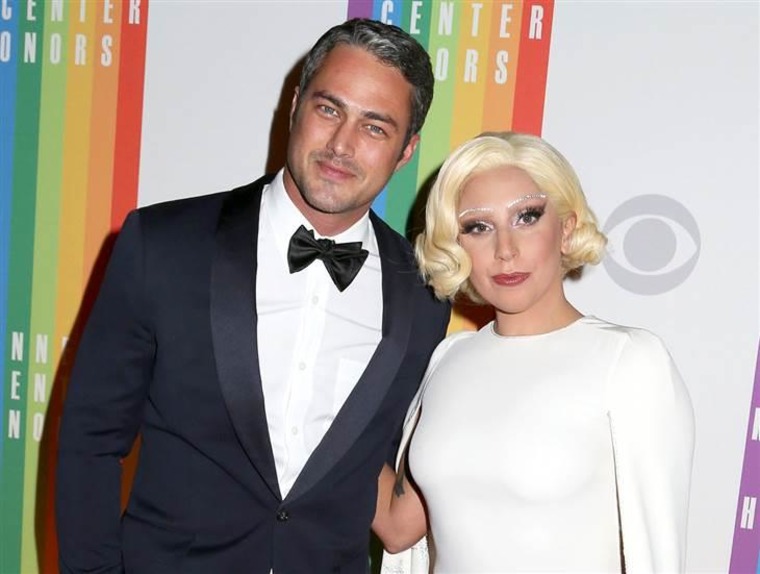 Kinney and Gaga (birth name: Stefani Joanne Angelina Germanotta) first met in 2011 on the set of her "You & I" music video, in which she wore her mother's wedding dress and Kinney appeared as her love interest. They began dating a few months later.
Rumors sparked on Christmas 2014 when Gaga tweeted:
But no explanation was forthcoming. She did tell Howard Stern in a 2014 interview that if Kinney proposed, she would accept — and described what their wedding would be like.
"If I get married, I'll be hanging out in a pickup truck at a David's Bridal while my stylist is screaming at me," Gaga told him.
Name the date, Gaga, and we'll mark our calendars!