Summer has brought warmer temperatures, school vacations, and an onslaught of new reality shows. Around 30 reality shows will start (and end) their runs throughout the summer months, and most of these series are brand-new. Of the shows that have debuted so far, the big surprise is that most of them suck, and basically have us begging for a hurricane to knock out the electricity. There are a few stars among the flame-outs, though, and new shows will continue to debut throughout June and July, and even into August.
To guide you through the summer of reality, here's a look at a few stand-out shows: the good, the bad, the so-so and those we're looking forward to.
Fun even on a sunny day
"Hell's Kitchen" (FOX, Mondays at 9 ET): There's very little cooking on this kitchen-set series; instead, it's mostly about the stress of auditioning for a perfectionist chef, Gordon Ramsay. He teaches his protégés by, among other things, pushing plates of rejected food onto their aprons and screaming insults at them. It's oddly compelling and addictive, in part because the cast members are so desperate to be chefs that they'll tolerate this abuse. More fun, though, is watching Ramsay berate diners who, annoyed after waiting two hours for an appetizer, approach the kitchen, only to be told to "f--- off," or worse.
"Beauty and the Geek" (The WB, Wednesdays at 8): This is a contest that forces dumb, attractive women and ugly, intelligent men to work together, teaching each other social skills and general knowledge. Because it's not a dating show, and because the contestants are tested in every episode, the result is entertaining and even heartwarming.
"Blow Out 2" (Bravo, Tuesdays at 10): The second season of this salon-set series continues to show its mastery of the workspace reality series subgenre. Jonathan Antin commands attention and attracts drama wherever he goes, and his cast of supporting stylists and assistants give him plenty to deal with. As an added stressor, this season he's working to launch a product line of his own.
Upcoming series to plan your vacation around
"Big Brother 6" (CBS, July 7 at 8): This is the summer show everyone is waiting for. A summer staple for the past five years, the series is so completely awful it's fantastic. Watch as host Julie Chen tries to act natural, the producers make up rules as they go along, and the cast acts like a bunch of backstabbing, intoxicated nitwits. This year, the prisoners — er, houseguests — will live in a brand-new house, giving them more space in which to act like morons. We can't wait.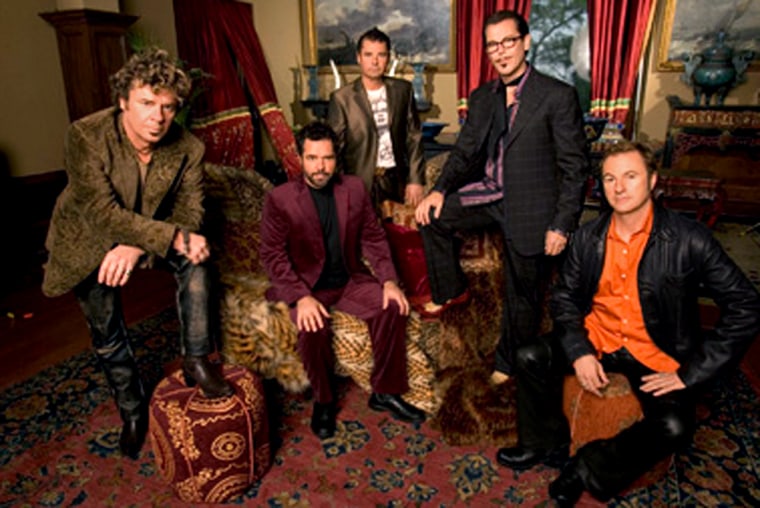 "Rock Star: INXS" (CBS, July 11 at 9): Mark Burnett helps INXS search for a new lead singer in this three-episode-per-week contest that will combine "American Idol" with "Survivor." Viewers will watch performances and vote, but will also watch an hour's worth of drama each week. The big question: Will it be another "Apprentice," or another "Casino"?
"Tommy Lee Goes to College" (NBC, August 16 at 9): The title says it all.
Only if you have nothing better to do"The Cut" (CBS, Thursdays at 8): When it was announced, many assumed this show was a rip-off of Bravo's "Project Runway." Instead, it's a rip-off of "The Apprentice," although a very poor version. From the opening title sequence to the structure of the game (two teams compete in challenges, with one member of the losing team going home), the influence is obvious. But Tommy Hilfiger is no Donald Trump, and the producers don't have anything on Mark Burnett. Still, if you squint and try really hard, it may seem like you're watching "The Apprentice."
"Hit Me Baby One More Time" (NBC, Thursdays at 9) and "Dancing with the Stars" (ABC, Wednesdays at 9): These two shows are the summer's breakout hits, but that just shows you how desperate the nation is for compelling summer television. On "Hit Me Baby," five former No. 1 hitmakers come back and play their song in front of an audience that looks a lot less expansive and enthusiastic than the audio of stadium-sized screams would suggest. Sadly, all that their performances tend to leave us with is a realization that the version playing on '80s radio stations sounds a lot better. The second half of the show is more fun, when they play covers of current hits, but again, we long for the original. At the end, the studio audience votes, one performer or group wins $20,000 for charity and wise viewers head out to buy an iPod. ABC's "Dancing with the Stars" keeps the same celebs from week to week, but considering that "Bachelorette" Trista is considered a "star," that may not be a good thing. Watching people such as Evander Holyfield try to learn how to ballroom dance is amusing, but also kind of sad. Viewer votes and judges' scores put one couple out of their misery each week.
"The Scholar" (ABC, Mondays at 8): High school students competing for a college scholarship doesn't sound compelling, but this series actually is. The team challenges in the first episode weren't exactly stimulating television, and the non-professional judges (who are actual admissions counselors) were boring. But the series gives us compelling characters in the students, who range from shy to arrogant, and make the series watchable.
Don't bother
"Fire Me, Please" (CBS, Tuesdays at 9): This lame series, the worst that the summer has brought us so far, finds two people competing to be fired on their first day of work. They're tracked by hidden cameras while they torture their unsuspecting co-workers. While this is an intriguing premise, the show has no respect for its audience; for starters, there's a fake laugh track (but no studio audience) that helps us to know when to laugh. Worse, at least a few of the supposedly average people have turned out to be stand-up comedians or actors, for whom being obnoxious is apparently a lot easier.
"The Real Gilligan's Island 2" (TBS, Wednesdays at 9): A producer of this series has said it's a parody of "Survivor," but it's really just a low-budget quasi-imitation, with none of the drama or intrigue. The series doesn't even really exploit its connection to the sit-com very well. In the first pair of hour-long episodes (two air each week), the host had to jump in the water to save someone from drowning and Angie Everheart cut herself and had to be airlifted away. But the production values combined with the lack of interest in the cast made both weightless moments fade rapidly, as does the entire series.
"I Want to be a Hilton" (NBC, June 21 at 8): Sure, this series has the potential to be entertaining. But should we really reward Kathy Hilton for trying to create clones of her vapid socialite daughter Paris?
Gael Fashingbauer Cooper is MSNBC.com's Television Editor. is a writer and teacher who publishes , a daily summary of reality TV news.