In the 2012 bestselling book and upcoming movie "Gone Girl," Amy Dunne goes missing, and police and friends try to find out what they really knew about Amy and husband Nick.
In real life, moviegoers know quite a bit about Ben Affleck, who plays Nick, but Rosamund Pike, who plays Amy, may be new to them. And so, let us introduce you to the 35-year-old English actress.

She's about to become a mom (again)
Pike and boyfriend Robie Uniacke have a 2-year-old son named Solo. But Solo won't be a solo child much longer. Pike is expecting her second child at the end of November, she told TODAY Wednesday. 
When Hoda Kotb asked when she was due, Pike did a little double-take. "English people hear you say 'due' and hear the word 'do' — I thought (you said), 'What did you do to get pregnant?'" the actress chuckled. "I was like, 'Well, that's a very personal question!'"
She was a Bond girl...
Pike starred as Miranda Frost in the 2002 James Bond film "Die Another Day," which marked the last appearance of Pierce Brosnan as Bond. Pike, just 21, played second fiddle to bikini-clad, knife-carrying Halle Berry as Jinx, but she still got a few dynamite lines, including, "I take it Mr. Bond's been explaining his big bang theory."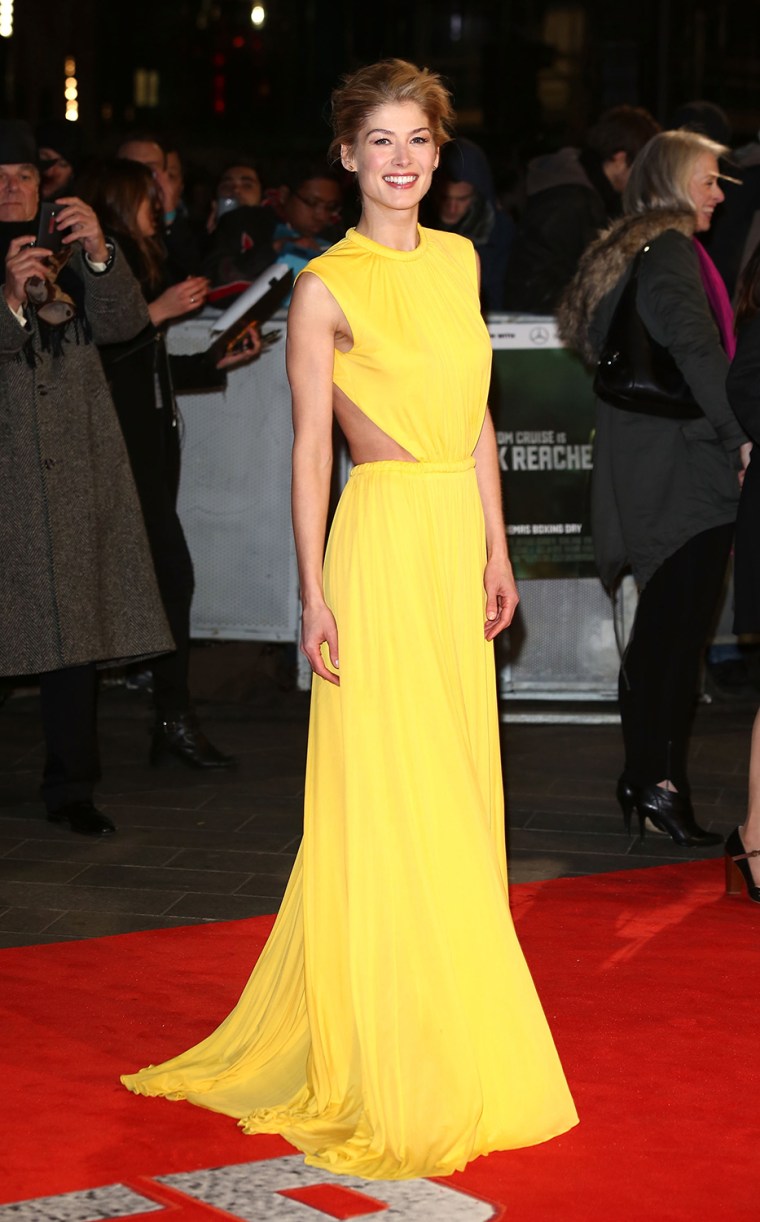 ...a Johnny Depp co-star
It's not one of Depp's best-known films, but Pike starred with Captain Jack Sparrow himself in his 2004 drama, "The Libertine." (Don't read the Rotten Tomatoes reviews, Depp, they're not good.)
...a Jane Austen heroine
To mangle the famous book opening, it is a truth universally acknowledged that a British actress in possession of a good agent must be in want of a Jane Austen role. Pike had hers in the 2005 big-screen version of "Pride and Prejudice," which starred Keira Knightley as Elizabeth and Pike as elder sister Jane. There was romance off-screen as well: Pike and director Joe Wright became engaged, but later broke up.

...a queen of mythology
Pike played Queen Andromeda in 2012's "Wrath of the Titans," the sequel to the remake of "Clash of the Titans." (Alexa Davalos played the role in "Clash," but couldn't come back for the sequel.)
...a Tom Cruise co-star
Pike co-starred alongside Tom Cruise when he brought author Lee Child's "Jack Reacher" to the screen in 2012, playing Cruise's love interest, a district attorney with a mysterious client.
...a cover girl
Pike made for a striking cover girl on W magazine's May Beauty Issue, with half her face heavily made up and the other half wiped clean. Part of the interview takes place while she is training in a boxing ring, a daily workout that she took on at the request of "Gone Girl" director David Fincher. "This is rather like a dangerous pantomime," she said of boxing.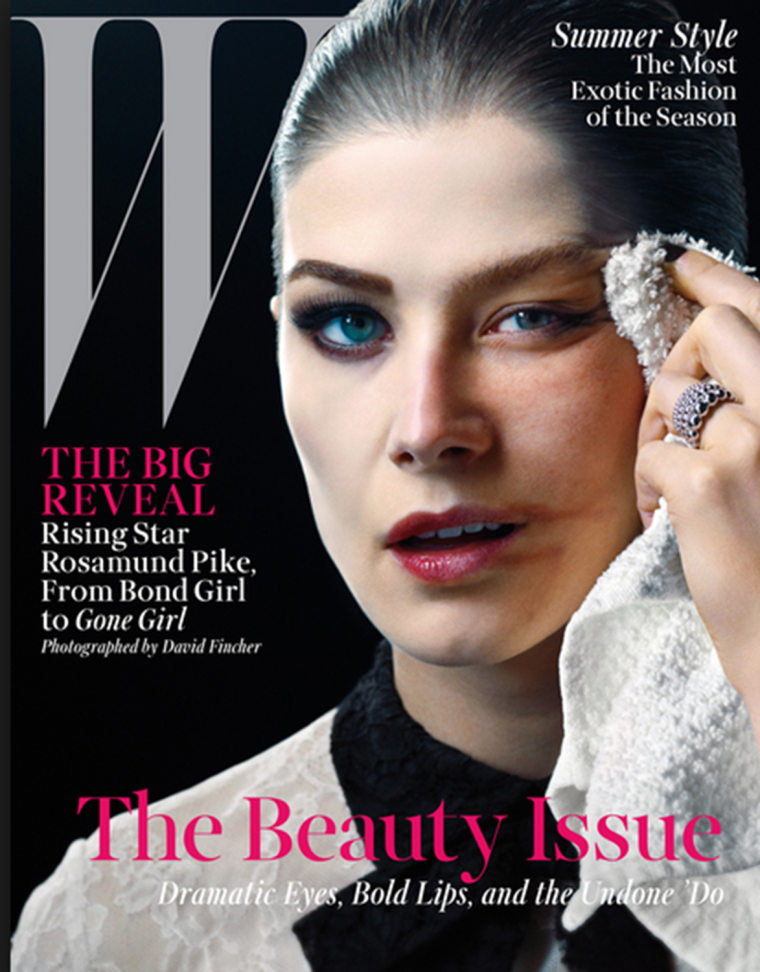 "Gone Girl" opens in theaters on Oct. 3.