Nearly three and a half decades after their romance began, Goldie Hawn is looking back to the beginning of her relationship with Kurt Russell and revealing the spark that started it all.
Her first impression? "He was so good-looking," she told People magazine in a new interview.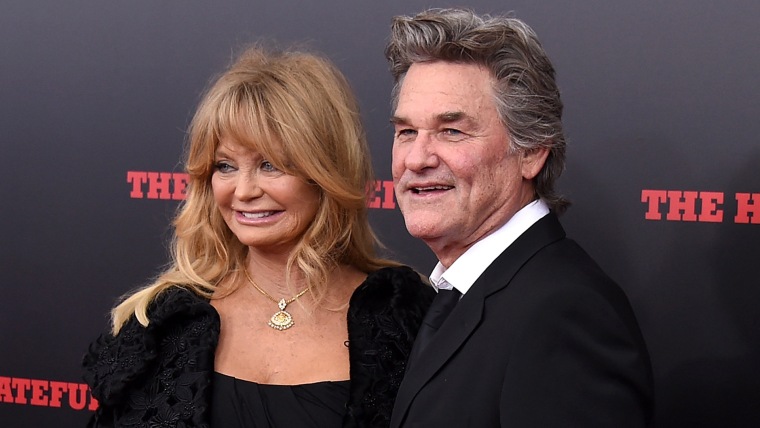 But that was only part of her impression. She also noted that Russell "had no pretense about him. I could tell right away he wasn't a womanizer."
While the stars crossed paths on the set of 1968's "The One and Only, Genuine, Original Family Band," they didn't actually meet until the early '80s, as they prepared to film "Swing Shift."
And it wasn't long before she noticed something else about him — beyond his looks and manner — the thing that made her fall for him.
"What really got me was when I watched my kids when they'd come to the set and how he was with them," she said. "He was amazing with them. He was such a natural."
The 71-year-old isn't the only one who's walked down memory lane lately. Russell recently visited "Conan" and shared his own recollections about their early days.
His first impression of her? Well, he also liked what he saw.
"I just didn't have in my mind what I was going to see," he said of that first meeting. "She had a great body, and so the first that came out was 'Man, you've got a great figure.' It kind of came out quickly, and it could've been wrong."
But it wasn't.
"She said, 'Why, thank you,'" he added.
These days, it's all about keeping that flame alive.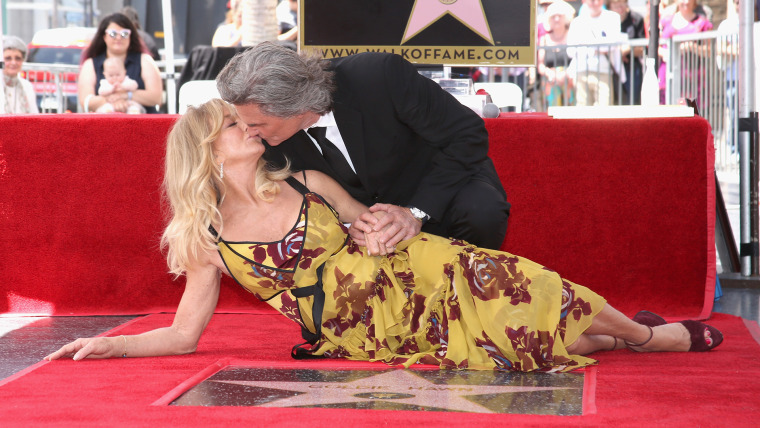 "Love, gratitude, compassion, because sometimes every man or every woman will drive their partner crazy. Family. Fun. Laughs. Sex," Hawn told People of all the important components of any relationship. "If you don't nurture that and remember, you're done."
Russell isn't just nurturing that — he's doing so publicly.
Just last week, they were honored with side-by-side stars on the Hollywood Walk of Fame, and he spoke from the heart in front of family, friends and fans about his partner.
"Goldie to you, I owe my wonderful life," 66-year-old said. "Simply put Goldie, I cherish you. All of the stars in the sky or on the boulevard don't hold a candle to that."
RELATED