Goldie Hawn and Kurt Russell have been partners for 34 years and they'll be together forever — on the Hollywood Walk of Fame.
On Thursday, in a rare joint ceremony, both were honored with stars of their own.
"I always thought I'd be talking about them at a wedding or something," Hawn's daughter, Kate Hudson, joked at the event. "But since a wedding day doesn't seem to be in our near future — ever — this may be my only opportunity."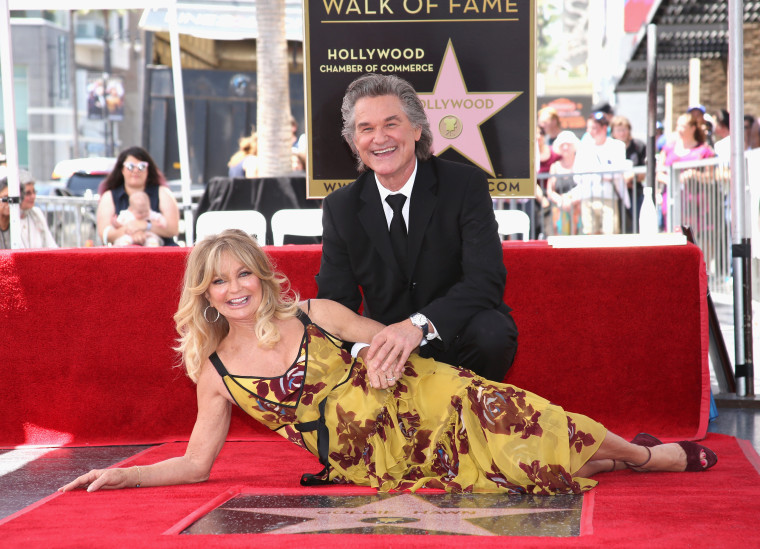 RELATED: Kate Hudson salutes Goldie Hawn and Kurt Russell on 34th anniversary
Hudson raved about the duo, calling them "shining stars" and celebrating their "phenomenal careers."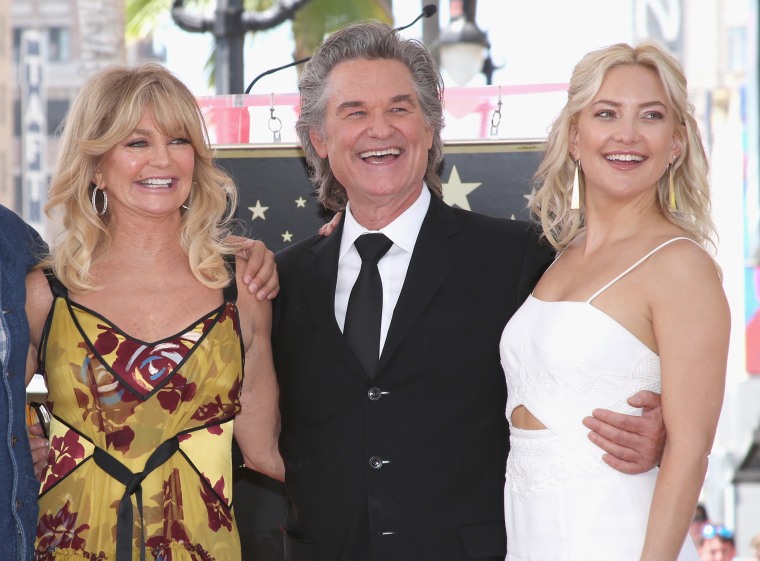 As for Hawn and Russell, they celebrated each other.
"Goldie to you, I owe my wonderful life," Russell said at the podium. "Simply put Goldie, I cherish you. All of the stars in the sky or on the boulevard don't hold a candle to that."
Sweet — and he was just warming up.
RELATED: Kurt Russell talks 'Fate of the Furious,' 'Overboard' — and even 'Gilligan's Island' — on TODAY
Russell added, "So if I am to be honored with this sweet token of memorabilia that is to be sunk forever in the cement of a street whereupon I will be subjected to the constant harshness of the blazing California sun, blowing winds and pouring rains and stray dogs — of both the canine and human variety, perhaps in need of a little relief — and trod upon by the soles of shoes caked with earth from all corners of the globe, there's no one else I'd rather be next to for all of that than Goldie Hawn."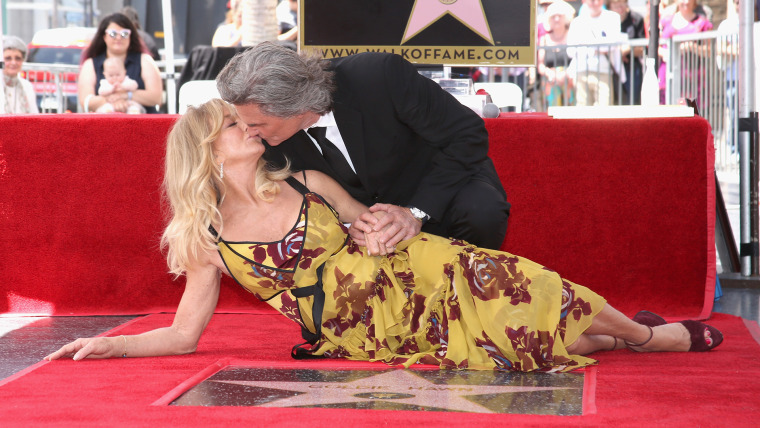 When Hawn stepped up to the mic, she simply wondered, "Did we just get married? We've never had a celebration like this before!"
Both have spent 50 years in the industry and share more than 100 big and small-screen credits between them — it was a celebration clearly long overdue.