Fashion usually takes center stage at the Golden Globes, but on Sunday night, some A-list actors used their time on the red carpet to make a stronger statement.
Stars including George Clooney, Helen Mirren, Diane Kruger and Joshua Jackson sported accessories in support of the victims of last week's attacks in Paris, declaring "Je suis Charlie" in solidarity.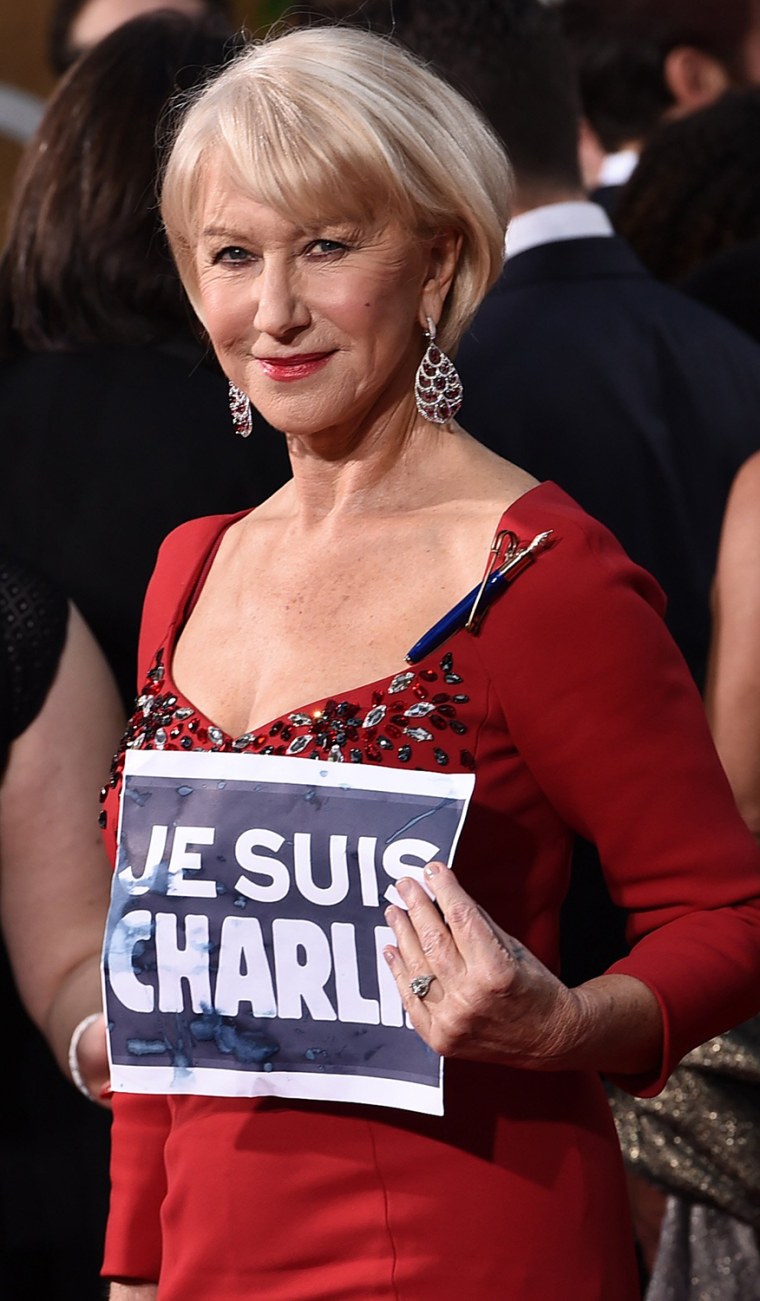 "It's a great reminder for all of us to stand by each other for the ideal of free speech," Mirren told TODAY's Natalie Morales. "It's very difficult to maintain that ideal but it's a great one to aim towards."
In addition to holding up a "Je suis Charlie" sign, Mirren also sported a symbolic paintbrush pin on her gown.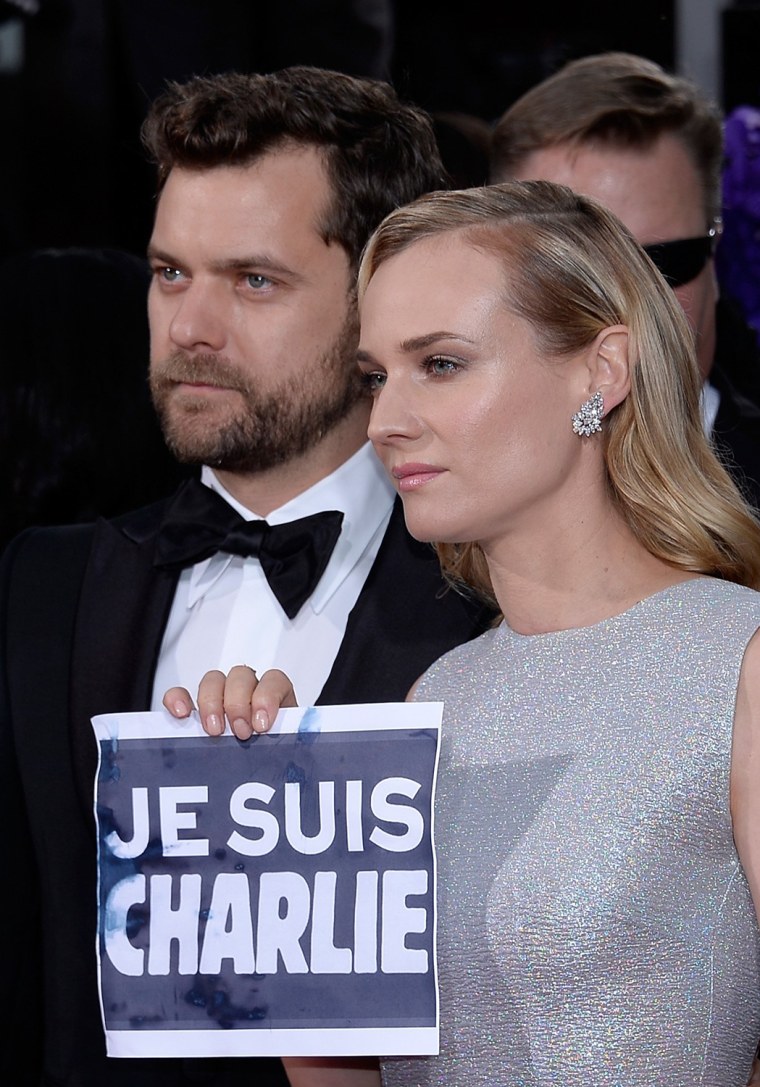 Diane Kruger and boyfriend Joshua Jackson also held the sign featuring the phrase that became a trending hashtag last week, as the world expressed support for the victims of the shootings at satirical French magazine Charlie Hebdo.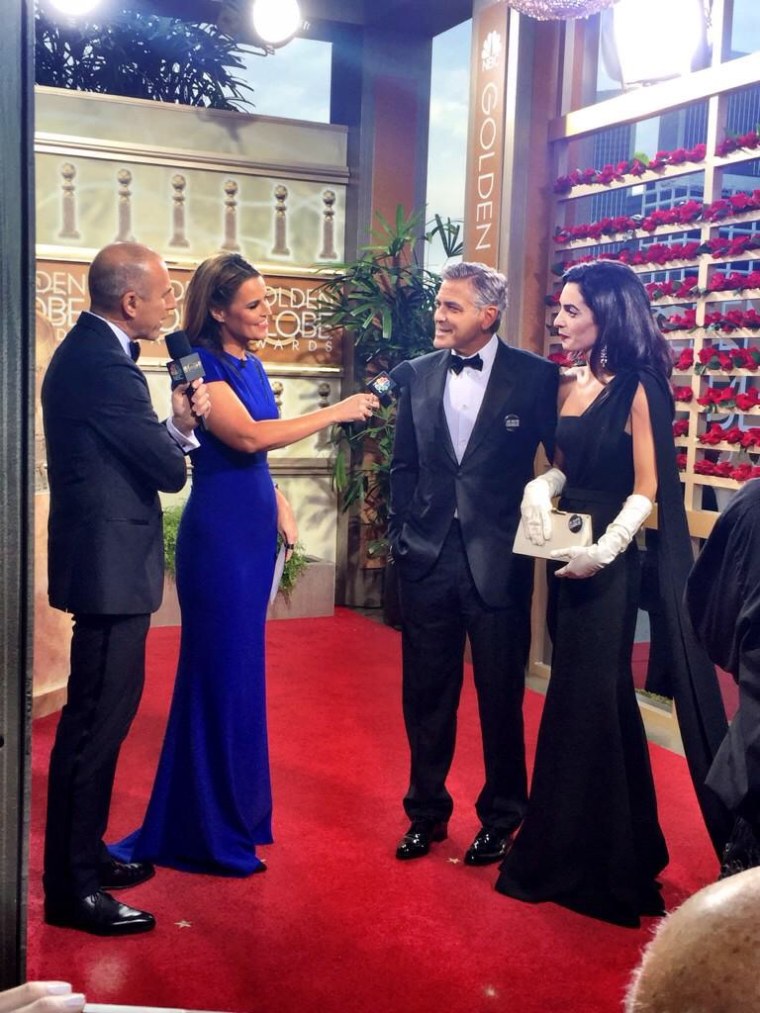 George and Amal Clooney walked the red carpet wearing "Je suis Charlie" pins, while Kathie Bates flashed the words on her cell phone.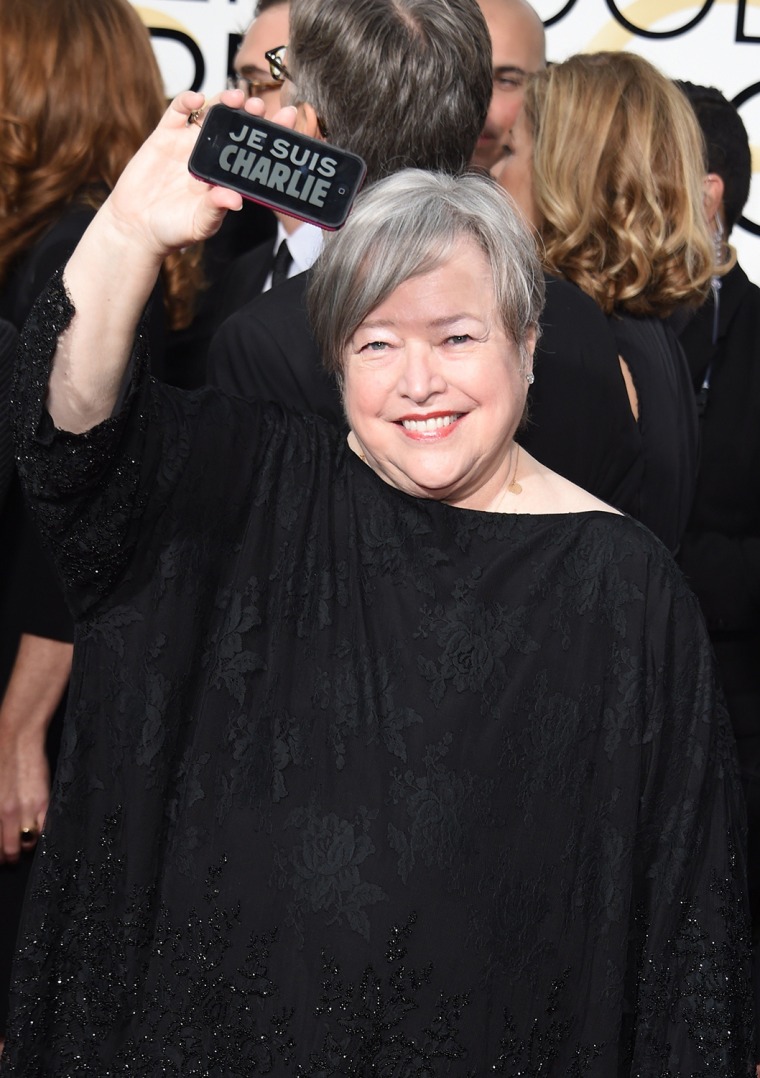 Rallies have ignited in France and spread across the world since the terrorist attacks in Paris last week. More than a million people marched in the city on Sunday to express their support for the victims of the attacks, and 3.7 million participated in rallies across France, officials said.