Hot off the heels of her best actress Golden Globe win, Julianne Moore stopped by TODAY to talk about the moving film that led to the honor — and a whole lot more.

Here are just a few of our favorite moments from the star's sit down with Savannah Guthrie:
Doing her homework
In "Still Alice," Moore portrays a woman afflicted with Alzheimer's disease at just 50 years old, but the real work started long before filming began. "It wasn't something that I had any familiarity with — I'm very lucky," she said of the ailment. "So I said to the filmmakers that I …. didn't want to represent anything on camera that I hadn't actually seen." So the star launched into research that had her visiting hospitals, specialty facilities and getting to know with women who are living with an early-onset form of the disease.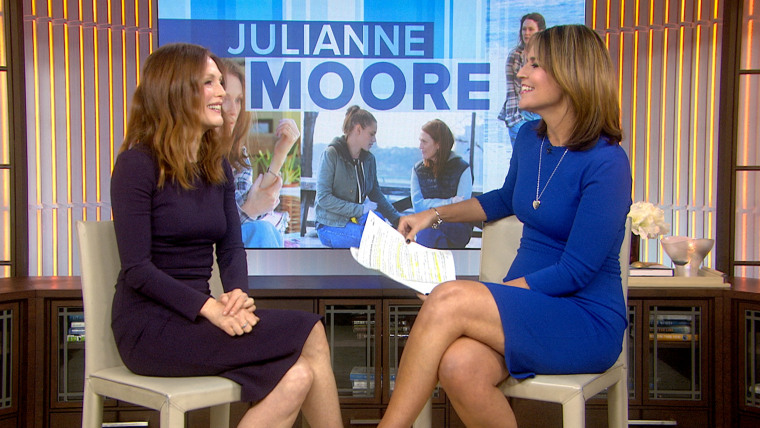 Staying power
Moore's acting career kicked off 30 years ago, when she joined the cast of the daytime drama "As the World Turns," and she admits she's surprised by her success. "I kind of can't believe it," she told Guthrie. "I can't believe I've been doing it this long. I can't believe I came to New York saying, 'I'm going to be an actress!'"

Not so bad
Maybe one of the keys to her success back in the early days of her career was her preference for studying up on her roles rather than partying with pals. "I'm still a goody-goody," she explained. "Unfortunately, I still am. I like to be prepared. I do my homework."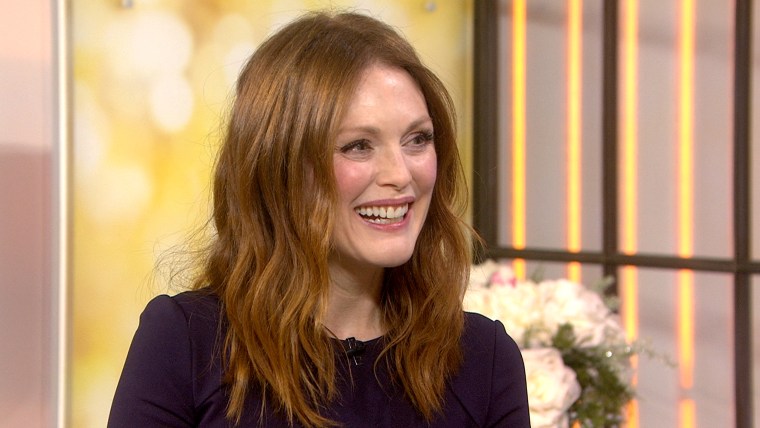 The truth about tweens and teens
Moore is mom to two kids, daughter Liv, 12, and son Caleb, 17, and she has nothing but raves about raising them. "Just enjoy it — really appreciate it," she said. "It's fantastic. I think that's the thing people don't tell you: It just gets better and better. It's so exciting to watch them grow up."

See more from the actress when "Still Alice" opens in theaters nationwide Jan. 16.
Follow Ree Hines on Google+.