It was Blanche! In the kitchen! With her purse!
OK, that episode of "The Golden Girls" never happened (well, not exactly). But you can pretend it did with the new upcoming edition of Clue, which re-envisions the murder-mystery classic board game to feature our favorite ladies: Blanche, Dorothy, Rose and Sophia!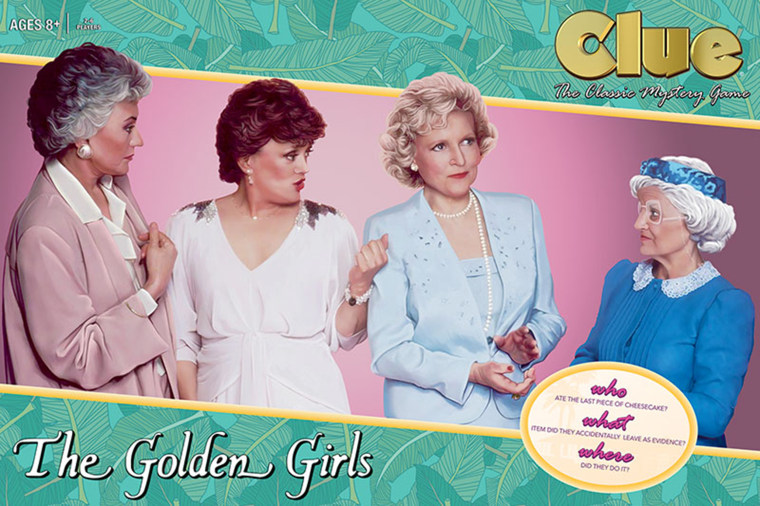 USAopoly has lovingly rethought the set of our favorite ladies' shared Miami home as a potential locale for murder and mayhem, and given us six "suspect personality cards" (including two "faceless" male characters who may or may not be Rose's long-term boyfriend Miles and Dorothy's ex-husband, Stan).

You also get six metal tokens which, frankly, might be even more adorable than Betty White: an aerosol can of hair spray, a folded robe, a wicker purse, a tube of lipstick, a chair and a high-heeled slipper (or shoe).

In traditional Clue games, one has to solve the crime by figuring out who did it, what room it was done in, and with what object. But in keeping with the gentle tradition of the Girls, according to the USAopoly site the "crime" in question is "who ate the last piece of cheesecake."
Which, admittedly, is a hanging offense in some parts of the world.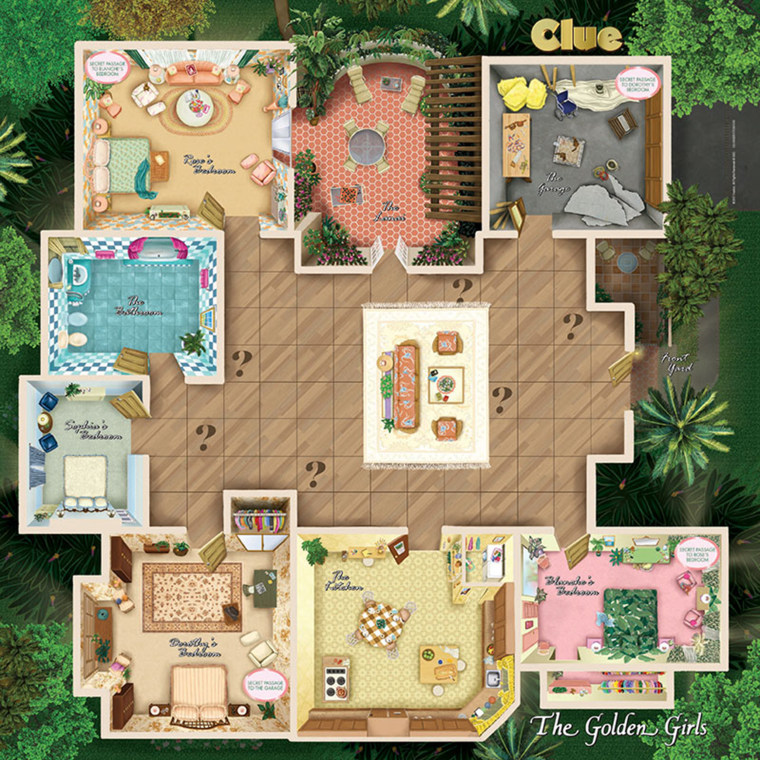 For right now, we don't know when Clue: The Golden Girls will be available for purchase, but we are stuffing money under our mattress right now so we will have the cash when it's time.
We can't wait to start playing along!
RELATED
Follow Randee Dawn on Twitter.