In 1972, director Francis Ford Coppola made movie audiences an offer they could not refuse: "The Godfather" opened in theaters — and went on to change the face of moviemaking.
In addition to being a worldwide box office sensation, it won three Oscars and made a star out of Al Pacino, all while giving us unforgettable scenes and lines about betrayal and cannolis alike. (And its 1974 sequel, "The Godfather Part II," launched Robert De Niro into the stratosphere.)
RELATED: Robert De Niro's failed 'Godfather' audition refuses to sleep with the fishes
Now, 45 years later, we're still talking about this modern classic. TODAY's Matt Lauer sat down with cast members De Niro, Pacino, James Caan, Robert Duvall and Talia Shire ahead of a special celebration at the Tribeca Film Festival about the film's legacy — and learned not everyone had 100 percent confidence in its ability to score with audiences.
"It was a great script," said Pacino. "But ... at the time we were so young and inexperienced. We didn't know what filmmaking was, really."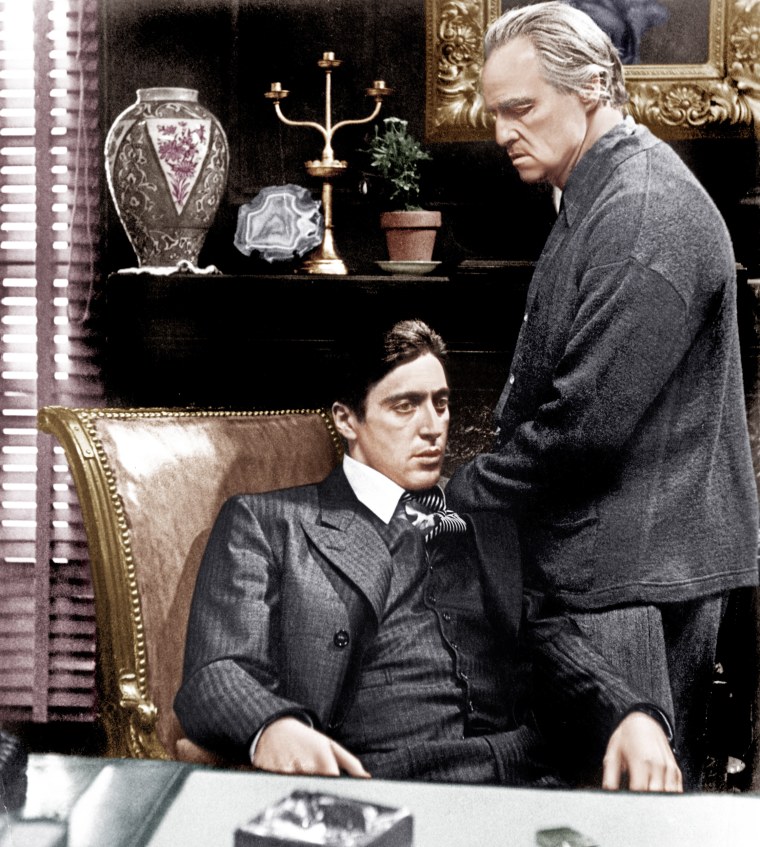 Yep, it was Pacino who had his doubts. He noted that he would be doing scenes and hearing "people snickering on the other end. You say, 'Well, this isn't going well.'"
Meanwhile, though Pacino and De Niro never had scenes together in "Part II," rumors of a rivalry between the two intense actors erupted. Just how legit was that, anyway?
"We've known each other a long time," said De Niro. "We were up for the same parts ... but not a rivalry."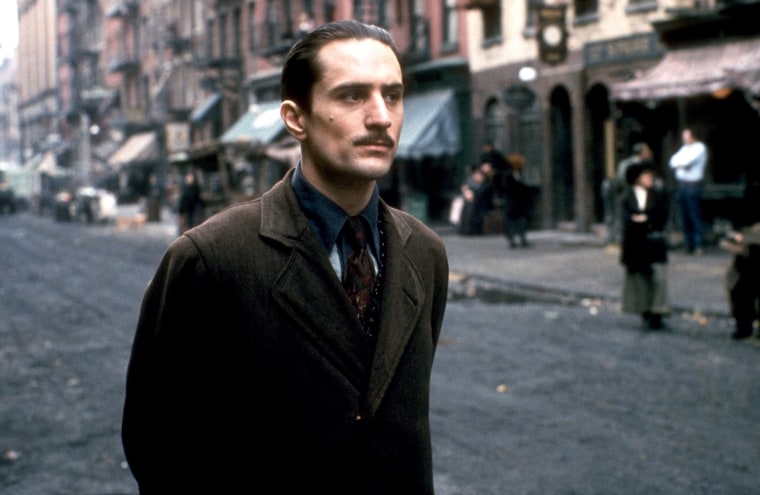 "We sorta grew up together," said Pacino.
RELATED: Al Pacino: I thought 'Godfather' director was wrong to cast me at first
They sure did. Watch the video above to see the entire interview to hear even more great "Godfather" lore.
Following the cast reunion at the Tribeca Film Festival, Paramount will release all three films on Blu-ray™, DVD and Digital HD May 9.
Follow Randee Dawn on Twitter.