When Latin pop singer Gloria Estefan wanted to expound on life's lessons, she first considered writing an autobiography.
But in the end she chose to impart her wisdom in the way of many celebrities: by penning a children's book — "The Magically Mysterious Adventures of Noelle the Bulldog," set to hit bookshelves on Oct. 11.
"I'm a writer and this is what I love to do. There's no reason that just because you're a celebrity you can't write," Estefan, known for hits like "Conga" and "Rhythm is Gonna Get You," told Reuters in a recent interview.
"I've been offered a lot of things that celebrities do that I wouldn't do, like perfumes, lines of clothing and this, that and the other," she said. "But this is right up my alley."
Estefan's book stars a wide-eyed bulldog, wide-mouthed Dalmatians, bulbous goldfish and a few birds. "I'm totally animal-oriented," Estefan, 48, said. "I've got nine dogs, eight birds, turtles, fish and I had wallabies at one point."
It's a familiar plot. Noelle the bulldog -- based on Estefan's own bulldog from Colombia -- is not quite as fast as the Dalmatians, not as buoyant as the goldfish, not even luminous like the fireflies.
But Noelle saves the day, managing in one afternoon to retrieve a tennis ball from under a car, return a jumping fish to water and fashion a stairway from cans of beans and sacks of flour to reach a bag of seeds for some hungry birds.
Estefan's message is, "You don't have to give up who you are to be successful just because you're different."
The caterpillar-turns-into-butterfly theme may be the oldest in children's book history, but Estefan says it is heartfelt and mirrors her own experience moving to the United States from Cuba as a young Spanish-speaking child.
"I was the only girl in class who spoke Spanish and the first word I learned was 'stupid' because that's what the kid next to me called me," Estefan said. "But within six months, I had won the reading award there."
Worth it?But Estefan, who has two children, probably won't win an award for writing her book, says one children's book critic.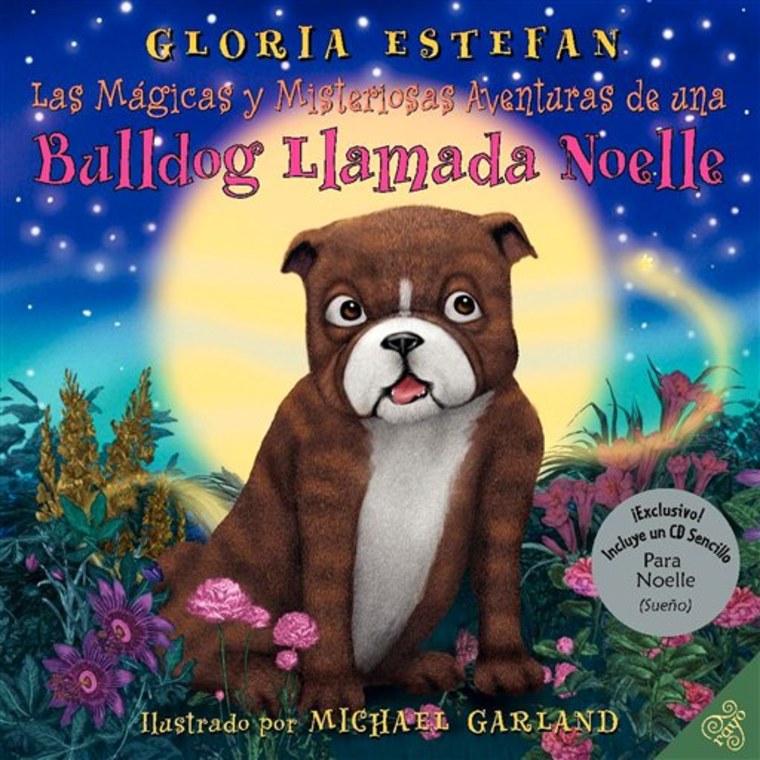 "It's bad rhyme and by and large, good books for kids are better than that," said Deborah Stevenson, editor of the Bulletin of the Center for Children's Books.
Most children's books penned by celebrities are "deservedly forgotten," says Stevenson, adding that they should stop trying to make their prose rhyme.
A long line of stars from Jamie Lee Curtis and Jerry Seinfeld to Madonna have written children's books. Many have enjoyed healthy book sales, if not particularly great reviews.
"Celebrity children's books don't sell based on whether they are good or not," Stevenson said. "They sell based on whether parents want to buy the celebrity's name or not."
Not that Estefan need worry; she has plenty of other projects — she's working on a new album, hoping to star in a movie about Connie Francis, owns hotels and restaurants and is in talks to host her own TV show.