It's been an eventful year for Giuliana Rancic — and many of those events have been unpleasant ones.
In recent weeks alone, the E! TV personality has opened up about her medical-related weight loss and the difficult consequences of her surrogate's latest miscarriage. But it was the controversial comments she made about Disney star Zendaya on "Fashion Police" in February that put in her in the spotlight more than anything else this year.
During a Monday morning visit to TODAY, Rancic said she wanted to "tell the real story" behind it all.
"It's something I want to be really clear about ... because I've never really spoken about it," she told Savannah Guthrie.
It was during the "Fashion Police" Oscar look roundup that Rancic said of Zendaya, "I feel like she smells like patchouli oil ... or weed." And while many found the remark racist, Rancic now insists the real problem was a result of editing.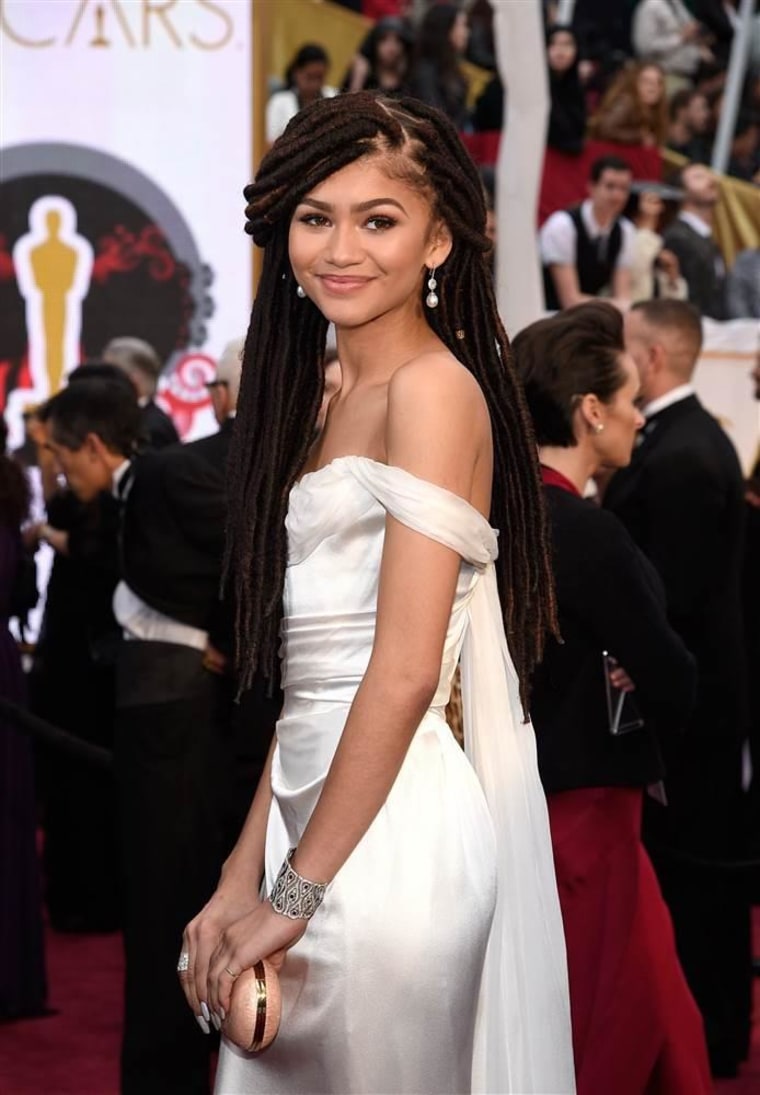 "You know, I made a reference to the hippie culture," she said. "I talked about patchouli oil, which is a hippie perfume. And in the editing process, some of the gestures I made, some of the things I said were taken out for time. I made peace signs, I said 'bohemian' twice — those were taken out for time. So when the joke aired, some people were offended by it."
But during the filming, Rancic insists nothing seemed amiss.
"There were about 40 people in the studio audience, but in addition, there were about 40 people — executives, cast members, hair and makeup — [there]. Not one person said anything," she recalled. "It wasn't a live show; it was taped. We had several hours to fix it. The editors, the producers, no one saw anything wrong because when they heard the joke, it was truly a joke about the hippie culture."
Still, after her comments aired, Rancic followed up a personal tweet to Zendaya with a formal video apology, which the actress-singer later accepted.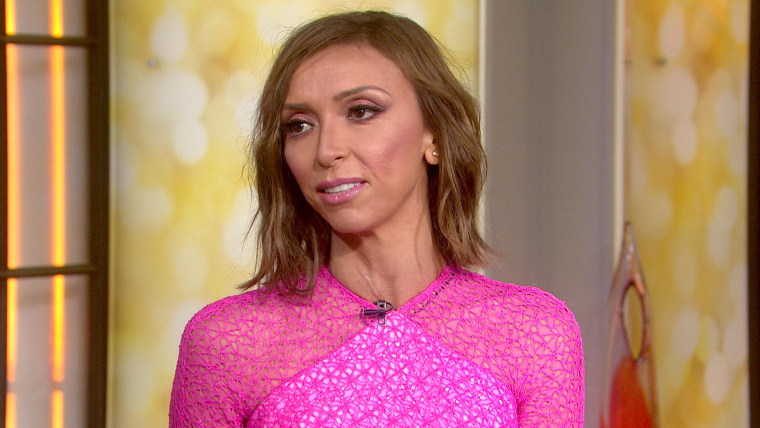 "I find racism reprehensible," Rancic explained during her visit to TODAY. "I don't tolerate it at all. Nor have I ever. I think that's really important for me to get that out there, because that's been the hardest part of all of this — that someone could believe that I actually ... would have racial undertones in the things that I do. Absolutely not."
But she believes she understands why others saw things differently.
"I see why people took offense," Rancic said. "I thought that the joke was not edited in the proper way, and that's just something I have to live with. It's very important for me to just get out there and tell the real story, and I knew I would have my moment. But those darn headlines were so crazy for so long that I thought, 'Let everything calm down, and then I can come out and tell the real story.'"
In the weeks after the incident, "Fashion Police" hosts Kathy Griffin and Kelly Osbourne left the show, and it then went on hiatus. But Rancic isn't clear on the real reason behind their departures.
"I can't speak on their behalf as to why they left — we've never had that conversation to be quite honest," she said. "I will say this: There were issues with the show from even before episode one."
"Fashion Police" is expected to return in the fall, but whether or not Rancic will return remains a mystery.
"We'll see," she said with a nod.
Follow Ree Hines on Google+.