There were plenty of laughs as a pink-wigged James Corden joined Cyndi Lauper in singing a parody of one of her biggest hits, but the song's alternate lyrics addressed a serious issue for women in the workforce.
Shortly after midnight Tuesday morning, "The Late Late Show with James Corden" aired the duet of "Girls Just Want Equal Funds," a tweaking of the '80s anthem "Girls Just Wanna Have Fun."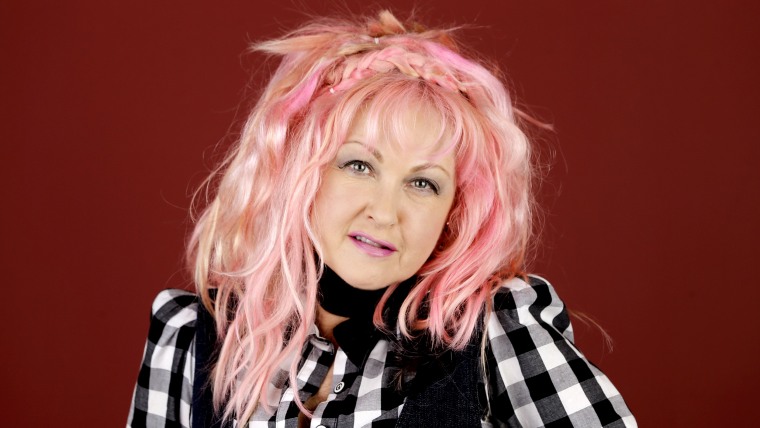 "I come home in the morning light / My mother says, 'Why don't you make the same as a guy?'" sang Lauper, who on Friday released her new album "Detour" and is touring internationally through October. "Oh, Mama, dear, we're not the fortunate ones! / 'Cause girls, they want equal funds / Oh, girls they want equal funds."
RELATED: Jennifer Lawrence pens powerful essay: Why do I make less than my male co-stars?
For the second verse, Corden emerged in a matching black ensemble and pink wig, singing, "Guys, if she's mad, it's not PMS / It's 'cause you do the same job and she's makin' less / Don't need more Midol, [just] more income / 'Cause girls, they want equal funds / Oh, girls they want equal funds."
Although equal pay always has been an issue nationwide, some of Hollywood's top A-listers have been especially vocal advocates of late. Academy Award winners Jennifer Lawrence, Patricia Arquette and Charlize Theron have been among a growing number of celebrities to speak out about the matter in recent years.
RELATED: Patricia Arquette on equal pay and lack of diversity: 'Art is suffering for it'
According to later verses of Lauper and Corden's parody, among the other things girls really want are sweaters (because "the office is cold"), comfy shoes (as opposed to the high heels worn during chase sequences in movies) and for men to pay on dates ("We'll get the check when we make the sa-ame").
Follow TODAY.com writer Chris Serico on Twitter.