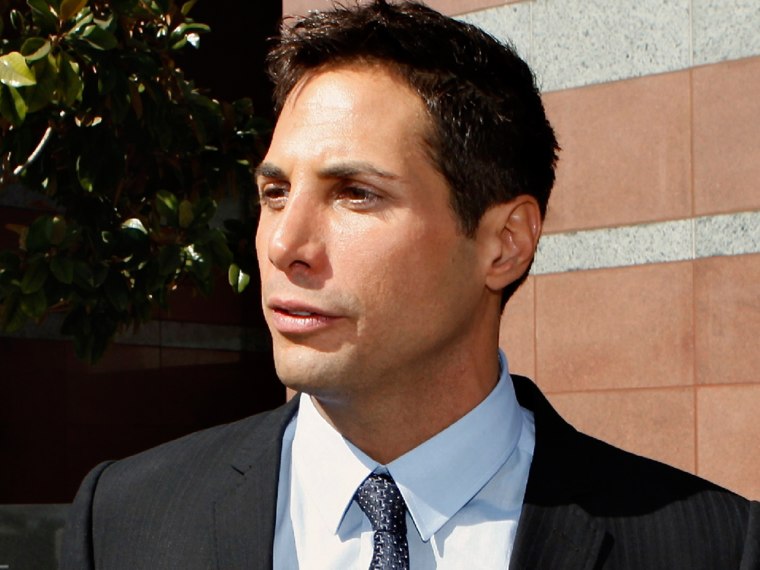 "Girls Gone Wild" founder Joe Francis has some choice words for the jury who found him guilty of falsely imprisoning three women in his California home. They're "mentally retarded" "stupid idiots" who are "jealous" of him and should be "put in jail" or even "lined up and shot," or so Francis told The Hollywood Reporter in an interview.

"I want that jury to know that each and every one of you are mentally f--ing retarded and you should be euthanized because, as Darwin said, you have naturally selected yourself," Francis told interviewer Stephen Galloway. "You are the weakest members of the herd. Goodbye! And if that jury wants to convict me because I didn't show up, which is the only reason why they did, then, you know, they should all be lined up and shot!"
Francis, 40, was found guilty May 6 of three counts of false imprisonment and one of assault likely to cause great bodily injury. Three students who Francis said he met at the bar and restaurant Supperclub Los Angeles were involved, but Francis says he was just being nice to the women when he invited them to his home.

"It just proves that any celebrity in Hollywood should never give a ride home to any girls," he said. "They (say they) got their head slammed on a tile floor and they were imprisoned here for hours. They said it was here on the tile floor. I don't see any tile right here."
Hollywood Reporter: 'Girls Gone Wild' mogul breaks his silence
Prosecutors say Francis could face five years, though legal sources told The Hollywood Reporter such a sentence was unlikely. "At the most I could get 90 days of anger management," Francis said.
The Hollywood Reporter recites his other brushes with the law, which include jail time in Florida and Nevada, a successful defamation lawsuit from Las Vegas mogul Steve Wynn, indictments for tax evasion and filming underage girls, a ban on entering the Santa Monica offices of his own company, and a claim by a Los Angeles Times reporter that he pinned her to the car and twisted her arm so hard it brought tears.
Hollywood Reporter: How to Keep a Celebrity Sex Tape Off the Web
"Anybody who criticizes me, anybody who -- it's just a jealous guy, Francis told Galloway. "Everybody who says, 'Oh, Joe Francis is this' -- look at their penis and tell me if it's small."
Juries hate him because they want his life, he thinks. "I have private jets, I have a great life, I'm a good-looking guy," Francis said. "I'm not conceited, but like -- look, I have girls around me all the time, whatever I want. I make a lot of money. It's a great life. If I wasn't me, I'd f--ing hate me."
Francis will be sentenced in July.