Why did the Howells pack so many clothes for a three-hour tour?
How come the Professor could build a radio out of coconuts but not fix a hole in a boat?
Ginger or Mary Ann?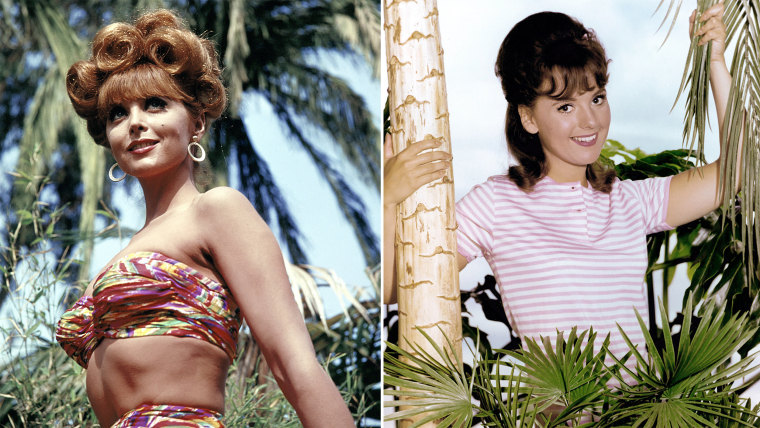 Those first two "Gilligan's Island" questions can be explained (they're Howells, and fixing the Minnow would've ended the show). But the other query remains. 
As we noted when marking Dawn Wells' 74th birthday two years ago, it's a classic pop-psychological question that's as much about personality and expectations as good looks, since both Ginger Grant (Tina Louise) and Mary Ann Summers (Wells) were — and are — lovely.

But during the show's run, guess what character got the most fan mail of all? That would be Mary Ann, as Wells revealed on TODAY Wednesday while visiting to discuss her new book, "What Would Mary Ann Do: A Guide to Life."
Mary Ann resonated because, as Wells said, "She either would have been the girlfriend, (or) she'd have been your best friend. I wouldn't have tried to take your boyfriend away from you. I'd have gone to the prom. I cook, I clean — I do it all."
Mary Ann and Ginger were also integral parts of a talent-packed cast where every character played a major role, even though they weren't originally supposed to be on the show. Neither woman was a character in the original "Gilligan's Island" pilot, which instead featured two secretaries, Ginger and Bunny (and a high-school teacher instead of the Professor). 
And don't get us started on the Professor and Mary Ann being left out of the season-one theme song lyrics. "And the rest," indeed.
But the question of "Ginger or Mary Ann" will forever come down to personal preference. Screen siren glamour, or girl-next-door pertness? Hollywood, or Kansas? Wide-eyed innocence, or sexy allure? Redhead or brunette? Sparkly gowns, or down-home denim? 
Vote in our survey and give us your pick.