"Gilmore Girls" fans have longed to find out what happened to fast-talking mother-daughter duo Lorelai and Rory ever since the beloved series wrapped in 2007 — and now they may get their wish.
TV Line's Michael Ausiello reports that Netflix and Warner Bros. have joined forces for a limited-series revival of the show, written by series creator Amy Sherman-Palladino and executive producer Daniel Palladino.
While neither Netflix nor Warner Bros. has confirmed the project, Ausiello's sources say Lauren Graham, Alexis Bledel, Kelly Bishop and Scott Patterson are expected to appear on the reboot, which will take the form of four 90-minute episodes.
Monday evening, Graham took to Twitter to address the news, giving fans more hope for a return to Stars Hollow.
In fact, viewers may even find out the four words Sherman-Palladino has long said would've ended the series, had she worked on its final season.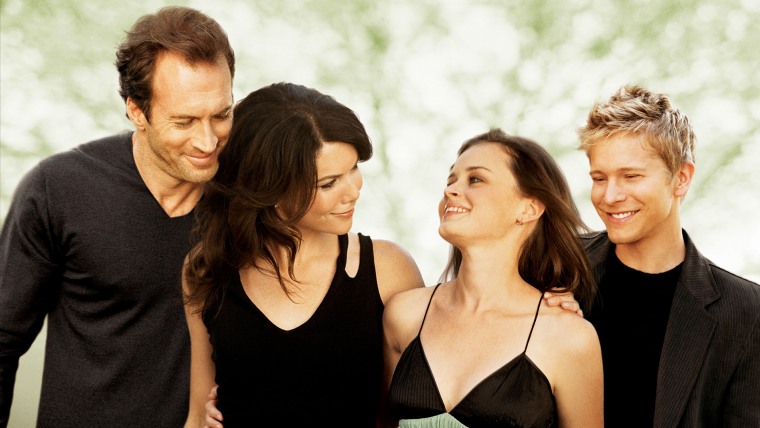 "We definitely will find out how Amy wanted to end it," Ausiello told TODAY.com. "I have to imagine that was a big motivator for her to do this, to begin with. You know, the fact that she now gets to end it on her terms — and that includes finally sharing with everyone what those elusive final four words were. So, I think it's going to be as cathartic and satisfying for fans as it is for Amy herself."
RELATED: 'Gilmore Girls' movie? Cast talks film possibility during TODAY reunion
While "Gilmore Girls" nostalgia has been riding high, thanks to a cast reunion earlier this year, Ausiello added that the show's popularity hasn't waned in the eight years since it ended.
"Honestly, any time would have been the right time for a 'Gilmore Girls' revival, whether it happened a couple years ago, whether it happened three years from now. There never was not going to be an appetite for this. Even if it happened 20 years from now, fans still would be clamoring for an opportunity to revisit these characters."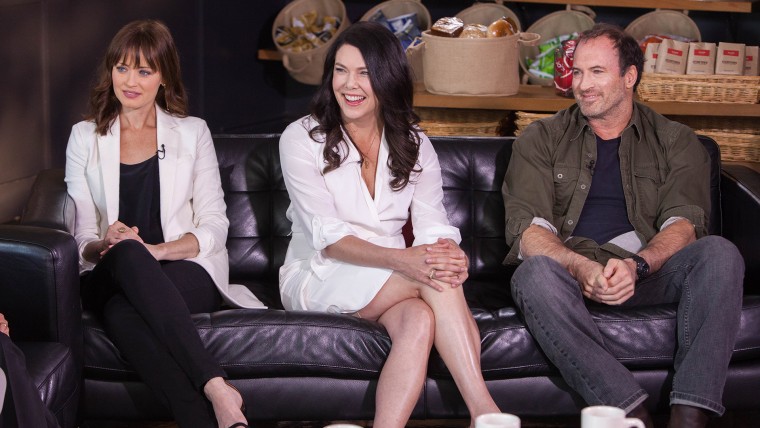 When TODAY caught up with the show's stars at the ATX Festival in Austin, Texas, in June, the cast addressed rumors of a "Gilmore Girls" reunion movie.
"I'm all in. I mean, absolutely all in," said Patterson, who played Lorelai's love interest Luke Danes.
Graham assured fans, "There's nothing standing in our way. There's, for sure, willingness."
RELATED: Where would the residents of Stars Hollow be now? 'Gilmore Girls' cast weighs in
During a reunion panel at the festival, Sherman-Palladino said there was nothing in the works at the moment, but hinted that an onscreen reunion wasn't entirely out of the question.
"Here's the good thing: Nobody here hates each other. It would have to be the right everything — the right format, the right timing. It would have to be honored in a certain way," she said.
She added, "And I think that if it ever came around, we would all jump in and do it. And if it ever happens, I promise you we'll do it correctly."