The fast-talking, highly caffeinated residents of Stars Hollow descended on Austin, Texas, for the much-anticipated "Gilmore Girls" reunion at the ATX Television Festival Saturday night. And naturally, one question on everyone's mind was, where would the show's beloved characters be today, eight years after the series wrapped up in 2007?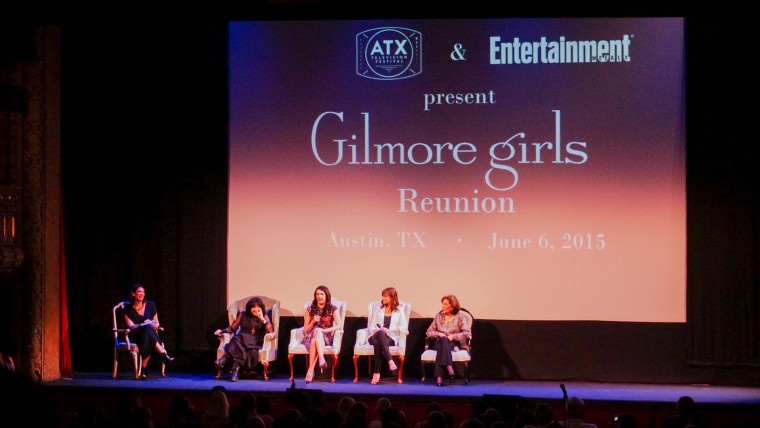 Here's what the cast had to say:
Alexis Bledel: "Rory would be a journalist. She'd still be on her highly ambitious career path post-academia."
Kelly Bishop: "I actually think if Richard [Edward Herrmann, who died in 2014] were still with us, we would be pretty much in the same place. I think we were very comfortable with that life — the country clubs and all of that. Probably still fighting the battles. But now, Emily's a widow, so that's a whole other world, so I don't know where she is."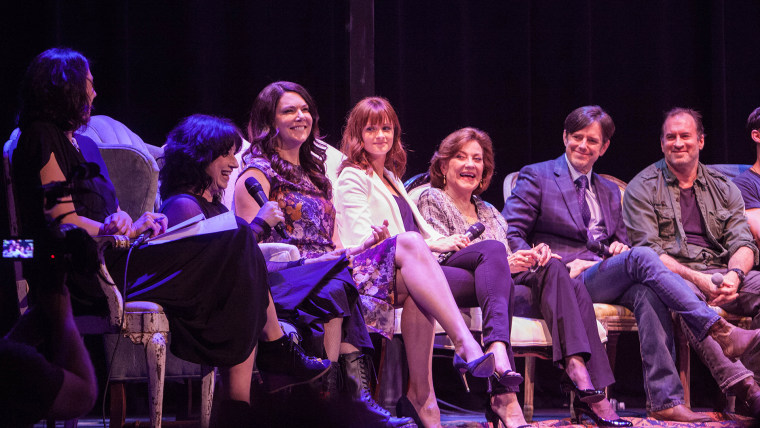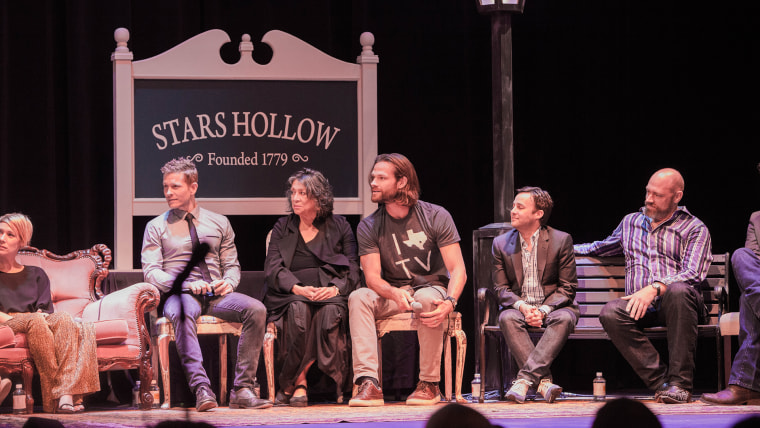 Scott Patterson: "For me, there's two scenarios. Luke has either just stayed in town … the other scenario is that he's closed it down and moved to a lake outside of town. He reopened Luke's diner and it's a bait-and-tackle shop. He fly-fishes in the nice weather." When Lauren Graham asked, "Does he have a girlfriend?" Patterson replied, "Lorelai is coming out for a fishing lesson." Graham later said, "I think they're together, 100 percent. But I'm not fishing."
Milo Ventimiglia: "I think Jess is just out being Jess and walking away when too many people show up."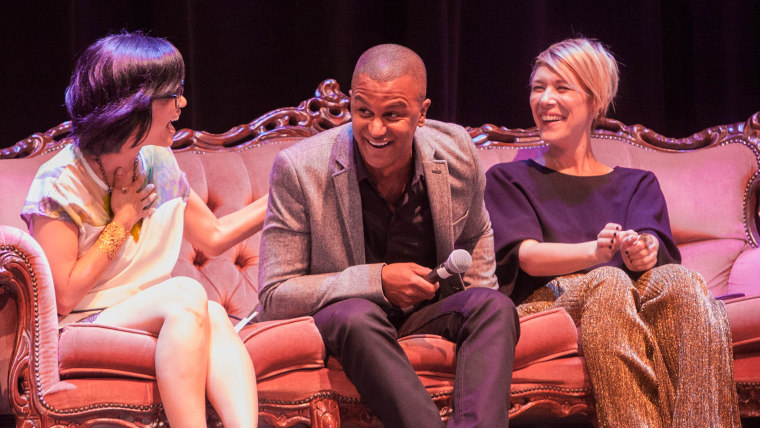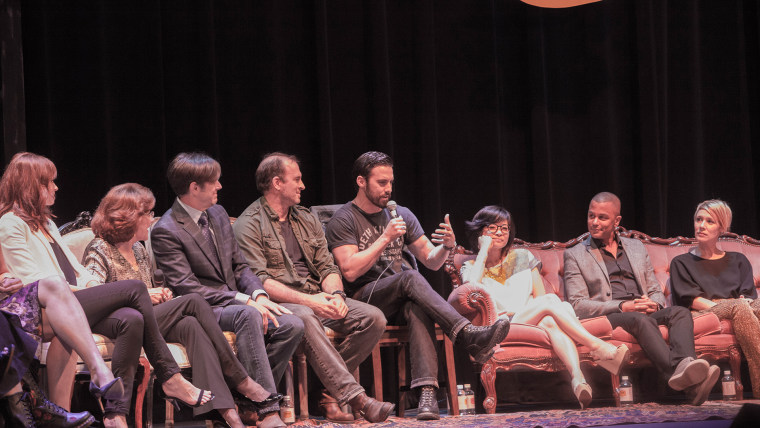 Keiko Agena: "In my imagination, Lane is trying to figure out what kind of mom she wants to be. She wants to be Lorelai, but I think in her heart, she's really just a little Mrs. Kim. I hope she's still playing music with Hep Alien."
Yanic Truesdale: "Well, it's a tough one for Michel, because I never really understood how he ended up in that town. But patronizing people for sure, somewhere. Maybe in an inn that he now owns or in Paris, because he couldn't deal with Americans anymore."
Liza Weil: "I like to think Paris and Doyle are still together. I think they're really well matched."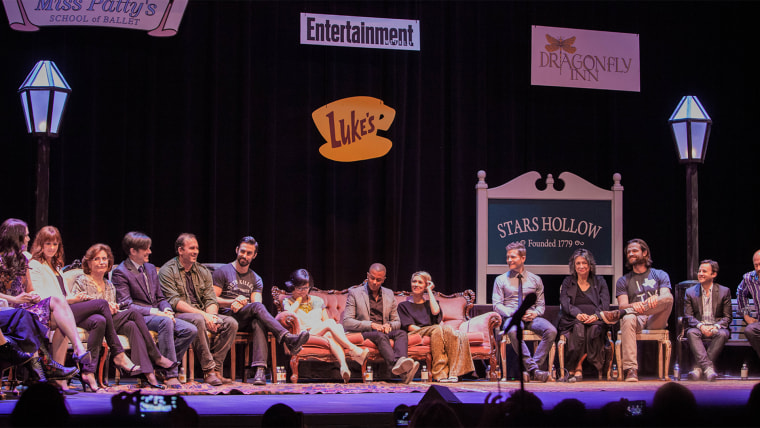 Matt Czuchry: "Logan would not be working. That's about as much as I know."
Liz Torres: "I thought that Miss Patty would end up running for mayor of Stars Hollow and winning. I thought she wouldn't know what she was doing and then she would call Taylor at three o'clock in the morning."
Jared Padalecki: "I think that Dean Forester probably would've worked long and hard at the market and he probably would've taken over Doose's Market."
Talk also turned to which of Rory's boyfriends she should have ultimately ended up with.
Ventimiglia declared himself "Team Dean," while Padalecki returned the compliment by proclaiming himself "Team Jess." Patterson, however, shut them all down. "I think I have the final word on this: None of you are good enough for Rory," he said, as the audience cheered.
Though Patterson recently sparked rumors of a "Gilmore Girls" reunion movie, the show's creator, Amy Sherman-Palladino, revealed that it's not happening — at least, for now.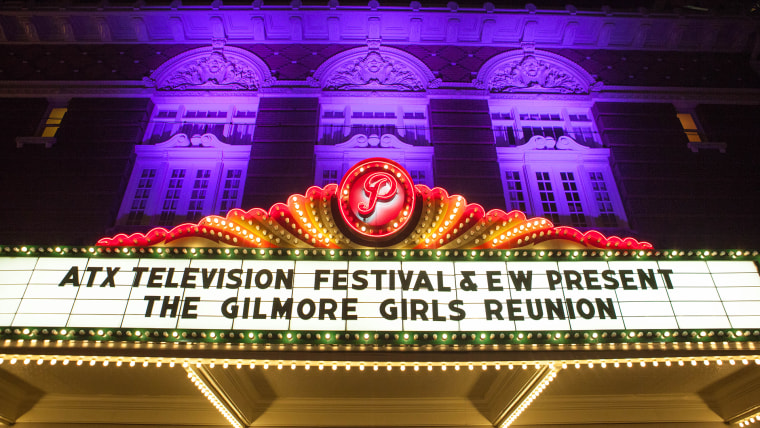 "There's nothing in the works at the moment," she told fans, with a reassuring caveat. "Here's the good thing: Nobody here hates each other. It would have to be the right everything — the right format, the right timing, it would have to be honored in a certain way."
She added, "And I think that if it ever came around, we would all jump in and do it. And if it ever happens, I promise you we'll do it correctly."