Before the "Gilmore Girls" cast reunited at the ATX Television Festival in Austin on Saturday, TODAY caught up with the show's stars for an exclusive chat.
Lauren Graham told NBC's Janet Shamlian that she knew she wanted to play single mom Lorelai Gilmore from the very beginning.
"I got this feeling, which I've had very few times as an actor, which is, 'Ooh, that's mine. I know how to do that,'" she said.
While Graham had already appeared on various TV shows throughout the late '90s, Alexis Bledel was relatively new to acting when she began playing Graham's onscreen daughter, Rory, in 2000.
"I had decided to pursue acting, like, six months before I think this show got picked up. So it was really overwhelming," said Bledel, who was attending NYU at the time.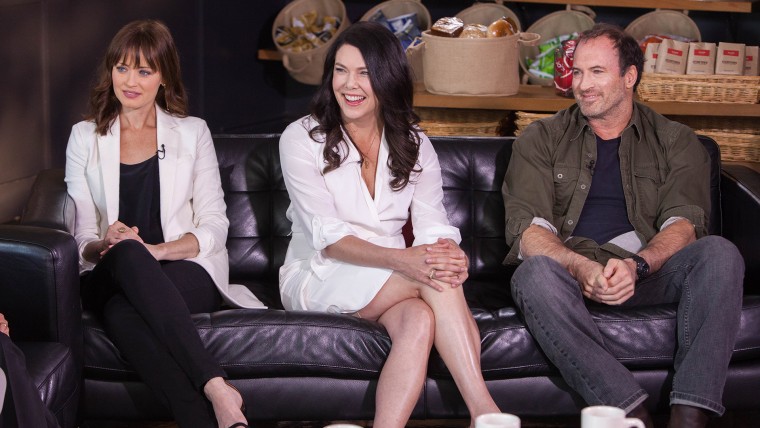 Graham added, "The camera work on that show is very specific and we really had to hit certain marks, which especially when you start out, is just a foreign concept."
The more experienced Graham would often grab Bledel and lead her in the right direction while filming.
"In the beginning, people are like, 'You have such great chemistry.' And I'm like, 'I'm mauling her. That's why,'" Graham joked.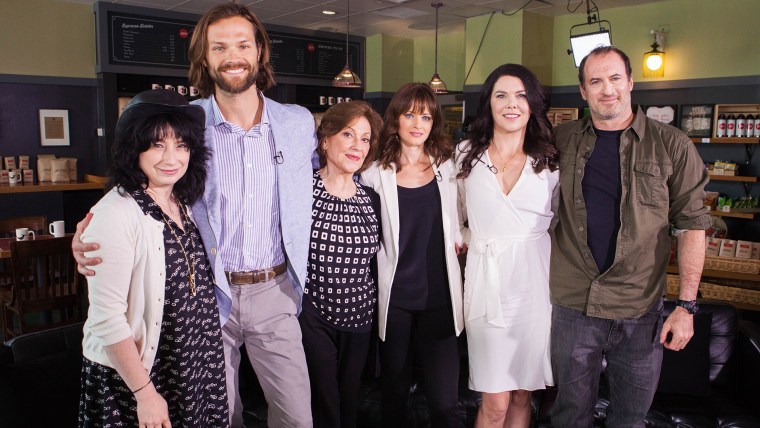 "Gilmore Girls" creator Amy Sherman-Palladino said it was "a total fluke" that executives at the erstwhile WB Network green-lit the show.
"I sold it off of a line, 'It's [a] mother and daughter and they're, like, friends.' And they all perked up and literally said, 'Great, we'll buy that,'" she recalled.
Talk later turned to Rory's romances throughout the show, and Bledel weighed in on where her character would be today, eight years after the seven-season series wrapped in 2007.
"I think she'd be seeing someone new," Bledel said. "Or, she'd be single and focused on her career."
Finally, the cast addressed recent rumors of a "Gilmore Girls" reunion movie.
"I'm all in. I mean, absolutely all in," said Scott Patterson, who played Lorelai's love interest Luke Danes.
Graham assured fans, "There's nothing standing in our way. There's, for sure, willingness."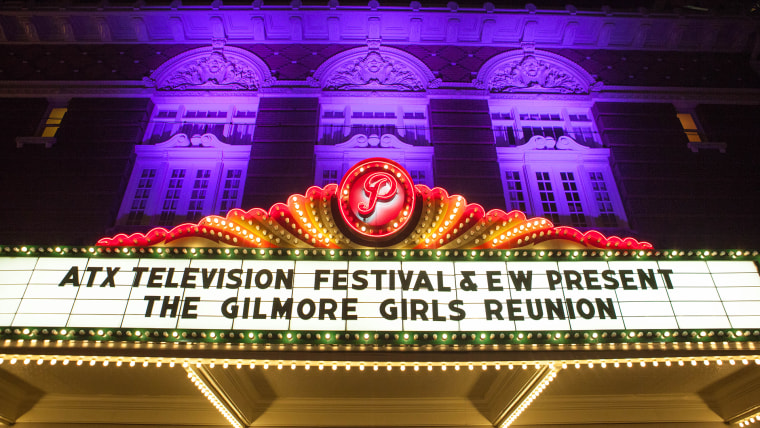 During the panel Saturday, Sherman-Palladino said there was nothing in the works at the moment, but hinted that an onscreen reunion isn't entirely out of the question.
"Here's the good thing: Nobody here hates each other. It would have to be the right everything — the right format, the right timing. It would have to be honored in a certain way," she said.
She added, "And I think that if it ever came around, we would all jump in and do it. And if it ever happens, I promise you we'll do it correctly."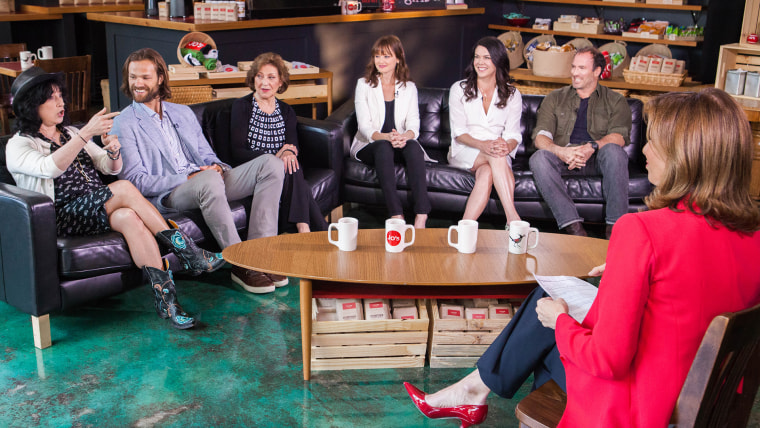 Check out the extended interview with the "Gilmore Girls" cast to find out what the show has in common with "The West Wing," what Graham took from the set and how Jared Padalecki won the role of Rory's boyfriend Dean.