Where they lead, we will follow — and the "Gilmore Girls" cast recently returned to Stars Hollow to begin filming the series' eagerly anticipated Netflix revival.
In a new Entertainment Weekly cover story, the show's stars and creator, Amy Sherman-Palladino, offered an inside look at what it was like to be back together again.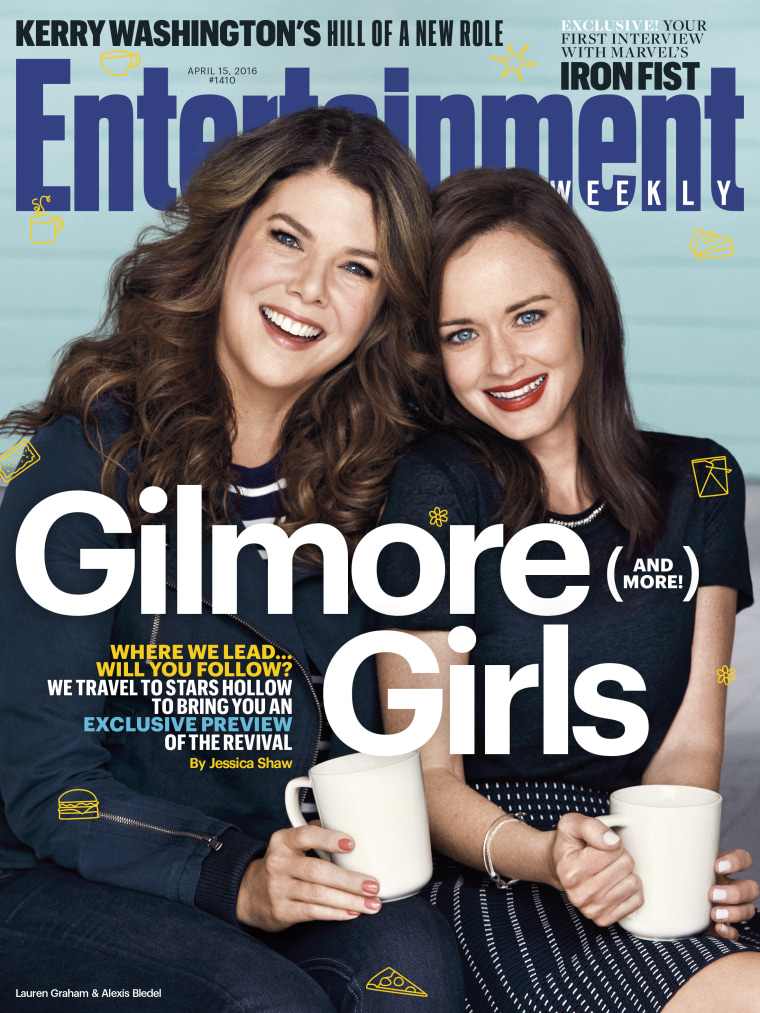 "It's strange. But very lovely. Like a family reunion, in a sense. That weird family that meets once a year," Sherman-Palladino said.
Lauren Graham, who plays single mother Lorelai Gilmore, added, "You know how you finish college and you're a few years older and you're like, 'I wish I could go do this now 'cause I would appreciate it so much more and understand it and get more out of it'? That's the opportunity I have with this, and I appreciate every day that I'm here."
Of course, despite the cast's warm camaraderie, some still had concerns about picking up where the beloved show left off in 2007 after ending its seven-season run.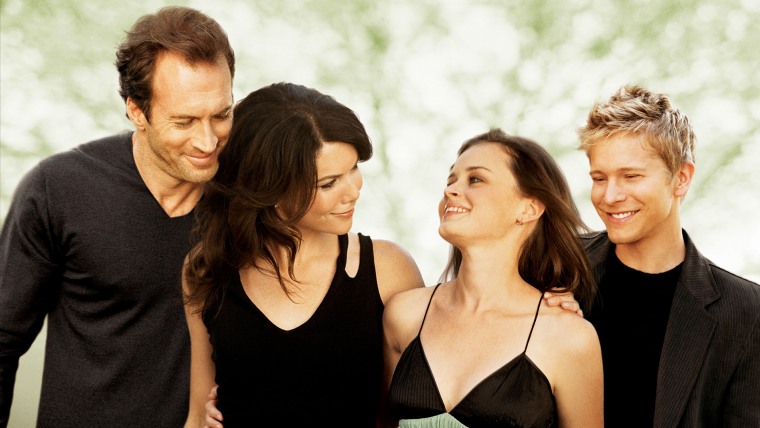 Alexis Bledel, Graham's onscreen daughter, told the magazine that her worry was "what would the story be?" Sherman-Palladino, meanwhile, wondered whether the actors would be able get back into the rhythm of their fast-talking characters.
"I struggled with it at first," said Scott Patterson (Luke Danes). "I remember looking at our dialogue coach and going, 'I don't know if I can pull it off. But when I walked in the diner the first time, everything felt better. It was like no time had gone by."
RELATED: 10 'Gilmore Girls' guest stars you may have forgotten about
While Melissa McCarthy had fans buzzing in February, when she tweeted that she hadn't been invited to reprise her role as Lorelai's pal Sookie St. James, Sherman-Palladino clarified that the door is still open for McCarthy to return.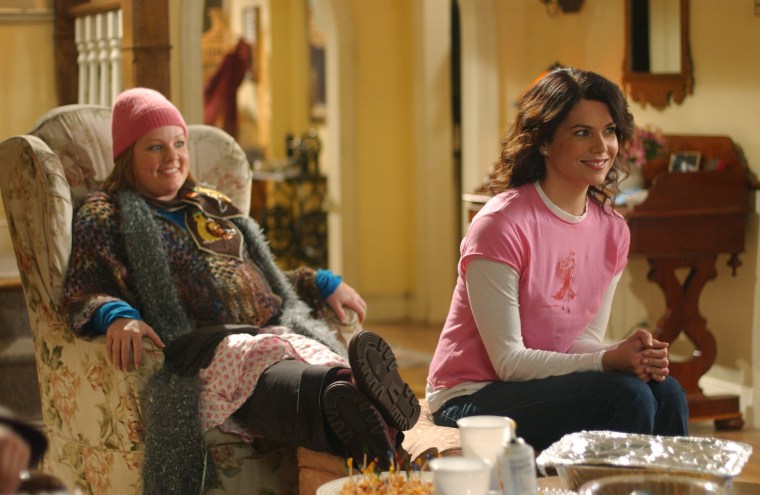 "There's nothing malicious going on," she said. "We've just put it out into the universe; we're here until May 10. I know what the scene is. I'll pre-light it for her. She can drive up, run in, shoot it, and run out. I can get her in and out in two hours."
RELATED: Melissa McCarthy explains why she isn't in 'Gilmore Girls' reboot (and has no hard feelings)
And finally, Graham opened up about the mysterious "four final words" Sherman-Palladino has long said would've ended the original series, had she worked on its last season.
"Amy didn't realize that I didn't know them, so we hadn't really talked about it," Graham revealed. "For some reason, my first question was, 'Who says them?' Because I assumed it was one character, when it's two. It's not as resolved as I thought they would be. I thought they would be 'Honey, I'm home!' or something like 'Goodbye, small town!' So I was like, 'Oh, really?'"
For more from the interviews — and images from the "Gilmore Girls" revival's set — visit EW.com.