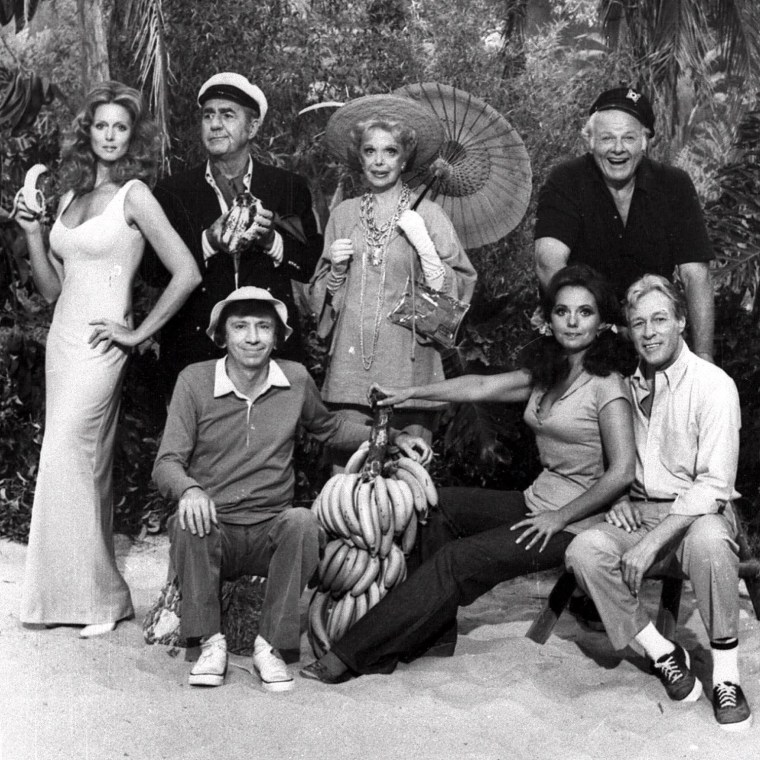 Just sit right back, and you'll hear a tale, a tale of a rebooted TV series being turned into a movie. That's right, "Gilligan's Island," the goofy 1960s show about seven castaways stranded on a tropical island is getting the feature film treatment, with "Book of Mormon" star Josh Gad set to star.
According to Deadline, Gad is definitely set to play a key role, which will likely make him Gilligan (a part originated by the lanky Bob Denver), though Gad's body configuration might make him a more appropriate Skipper (who was played by Alan Hale Jr.).
The show ran from 1964-67 and was created and produced by Sherwood Schwartz (who wrote the enduring theme song and was also the brain behind "The Brady Bunch"). Two of Schwartz's children, Lloyd and Ross, are on board to produce the film.
On the show, a three-hour charter boat ride from Hawaii turned into a nearly 100-episode series that had a long after-life in syndication and spawned several TV movies like 1981's "The Harlem Globetrotters on Gilligan's Island." In addition to Denver as Gilligan and Hale as the Skipper, the other key characters were played by Jim Backus (Thurston Howell III), Natalie Schafer (Lovey Howell), Russell Johnson (The Professor), Dawn Wells (Mary Ann) and Tina Louise (Ginger).
Who do you think Josh Gad should play in the film? And almost more importantly, who should play the red-haired bombshell Ginger? Let us know!