The truth is out there, thanks to Gillian Anderson's perfect response to one newspaper's ageist plastic surgery speculation.
A recent 'Daily Mail' article claimed Anderson has been busier shooting fillers into her face than shooting her hit reboot of "The X-Files." The story, titled "The BotoX Files," had "experts" analyze all the ways Anderson might have had work done to retain her youthful glow.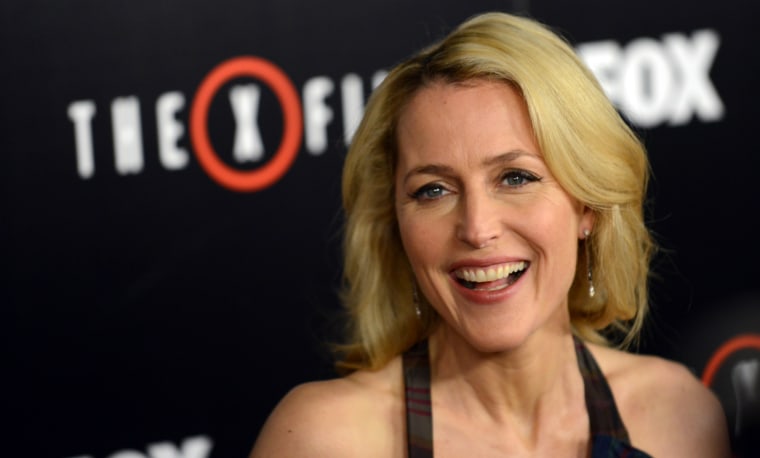 Not so much, says the actress.
Anderson took to social media to defend her forehead, eyes, neck, cheeks, nose, lips, and chin. (All natural!)
"If it weren't so sad, this bollocks would have made my day," Anderson wrote in a Facebook post on Thursday.
She later posted another photo from a recent event, along with the caption, "This is how I really look! #agingwithoutshame."
RELATED: Gillian Anderson says she was offered 'half' of what new 'X-Files' paid David Duchovny
Gillian, if we may respectfully weigh in, you have nothing to be ashamed about. You look fabulous.(And we've been saying so since 2013.)
The actress recently addressed female body image and aging in a January interview with The Edit. "I like women a lot, and I champion them," she told the magazine. "I tell people when they are beautiful. I tell other actresses when I think their work is amazing."
She continued: "I'm not perfect, you know? I've got flabby thighs, I'm aging and I'm 5'3. I talk about my failing in contemporary society in terms of gyms or food or whatever. I think there's a polite appreciation that I'm honest."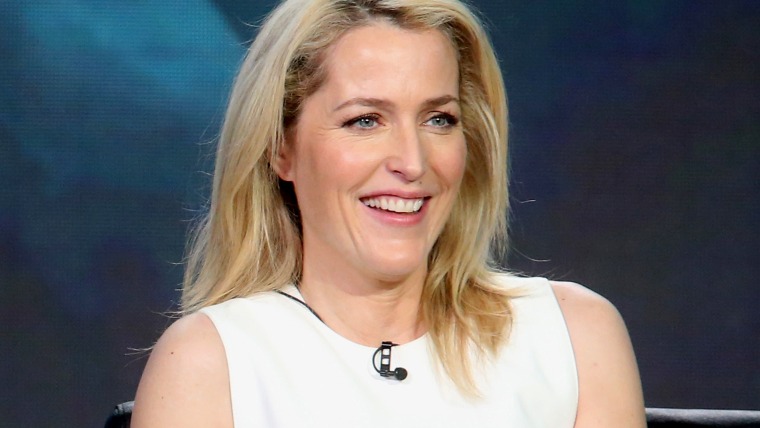 RELATED: Catch up with Mulder and Scully heading into 'The X-Files' reboot
The Emmy and Golden Globe-winning actress is all about telling it like it is, having recently called out her 'X-Files' producers for offering half of what David Duchovny was for a top-billed lead role.
While she was eventually able to negotiate a fairer salary, she seized the opportunity to speak out about the realities of unequal pay. "I think it's important that it gets heard and voiced," the actress told 'The Daily Beast.'
We hope she keeps X-pressing herself.