To paraphrase a slogan from "The X-Files," the (hard) truth is out there.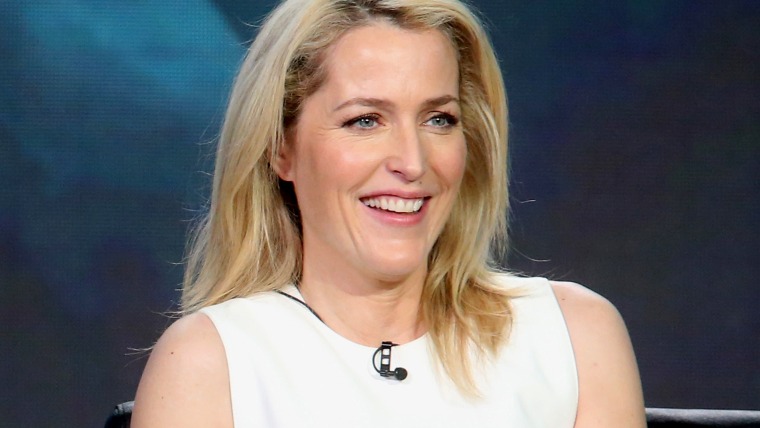 Recalling a fight for equal pay during the original TV run of "The X-Files," actress Gillian Anderson says she had to combat another gender wage gap for the Fox series' 2016 revival.
In a story published Friday by The Daily Beast, Anderson said that when negotiations began for her return to the TV version of the sci-fi series, she initially was offered "half" the pay of her male co-star, David Duchovny. As top-billed leads in the franchise's movies and TV series, Anderson and Duchovny play FBI partners Dana Scully and Fox Mulder, respectively.
"I'm surprised that more [interviewers] haven't brought that up because it's the truth," Anderson told the publication. "Especially in this climate of women talking about the reality of [unequal pay] in this business, I think it's important that it gets heard and voiced."
The initial amount "was shocking" to Anderson, who stated she'd spent three years fighting for equal pay during the show's initial TV run, adding, "I worked really hard toward that and finally got somewhere with it."
RELATED: 'The truth is in there': New trailer gives sneak peek at upcoming 'X-Files' season
Although the wage-gap conversation has been a talking point for decades and beyond, it was reinforced in October, when fellow actress Jennifer Lawrence penned an essay, "Why Do I Make Less Than My Male Co-Stars?" The Academy Award winner's piece appeared in an online newsletter published by "Girls" star Lena Dunham, who would continue the narrative in subsequent public discussions.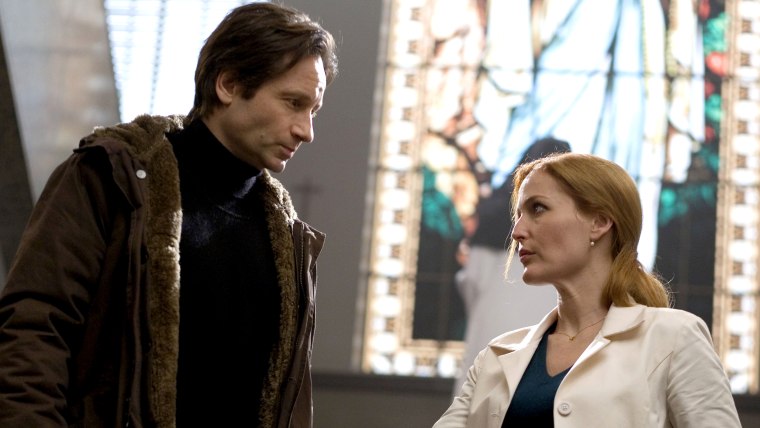 According to The Hollywood Reporter, with whom Anderson previously discussed the reported disparity, the two leads wound up making the same amount by the time revival negotiations concluded.
Still, Anderson lamented the "sad" situation.
"Even in interviews in the last few years, people have said to me, 'I can't believe that happened, how did you feel about it, that is insane,'" she said. "And my response always was, 'That was then, this is now.' And then it happened again! I don't even know what to say about it."
The first of six revival episodes of "The X-Files" premieres Sunday.
Follow TODAY.com writer Chris Serico on Twitter.