Gigi Hadid's impression of Melania Trump at Sunday night's American Music Awards sparked swift backlash on social media, and now, she's issued an apology.
Sort of.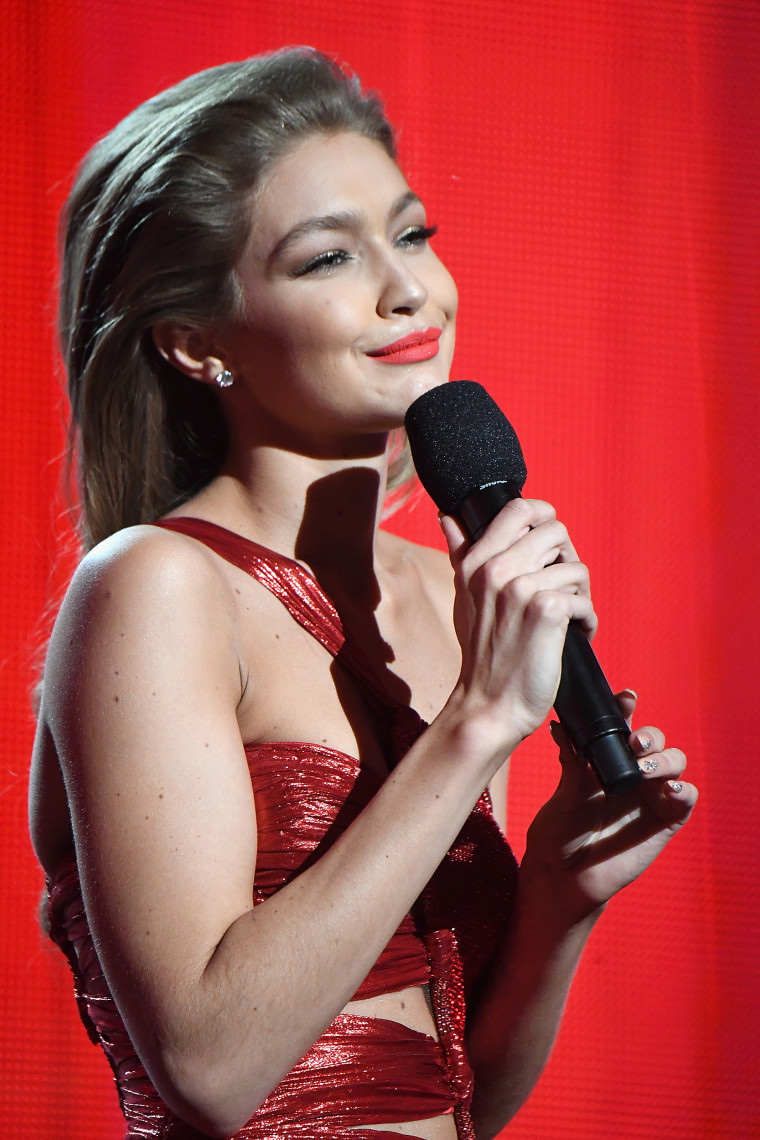 The 21-year-old, who made fun of the RNC convention speech delivered by the future first lady, penned a message to fans and critics that served to both defend her comedy routine and soothe those offended by it.
RELATED: Cecily Strong on 'SNL' Melania Trump impression: 'I try to play her likable'
"I was honored to host the AMA's last night and to work with some of the most respected writers in the business," she wrote in a message she shared on Twitter Monday. "I removed or changed anything in the script that I felt took the joke too far, and whether or not you choose to see it, what remained was done in good humor and with no bad intent."
The model-turned-host is no stranger to comedy barbs herself, and as such, felt certain the subject of her bit wouldn't have been bothered.
"I too have been the center of a nationally televised comedy skit that poked fun at my actions, and was able to find the humor in it," she explained. "I believe Melania understands show business and the way shows are written and run"
RELATED: Melania Trump on convention speech: 'I wrote it with as little help as possible'
Still, Hadid added, "I apologize to anyone that I offended and have only the best wishes for our country."
But Hadid's partner in comedy at the AMAs, Jay Pharoah, didn't see the need to say sorry.
In a Facebook post, Pharoah pointed out that FLOTUS Michelle Obama has endured far more than funny remarks during her time in the White House, and "nobody really snaps about it!"
Follow Ree Hines on Twitter.