Just by looking at the graduating class pictures you can tell who will end up where. So it was no surprise when I heard that my high school classmate and senior class president Donny Deutsch became an advertising executive, who reportedly sold his business for $300 million, and now hosts a talk show on CNBC, billed as "the roadmap to the American Dream," where the "secrets of success can make you rich."
For a graduation gift, he might even suggest a copy of his book, "Often Wrong, Never in Doubt: Unleash the Business Rebel Within," now on sale for $7.99 at Amazon.com, reduced from $24.95.
But we're not all cut out for the corporate world. There are many paths that lead to fulfilling lives. You know your grad best. What are they most likely to be?
Write the great American novel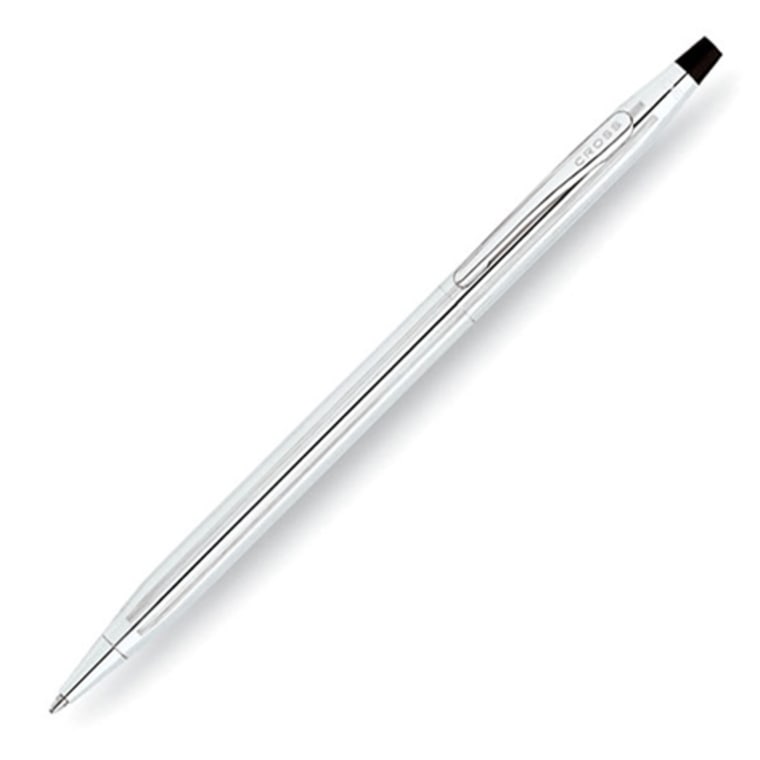 Has the allure of becoming the "American Idol" replaced the pursuit of writing the great American novel? Hopefully not, and hopefully some 2007 grads will aspire to write thetome that best expresses who we are in language so compelling-yet-universal that we all have to have a copy. Historical contenders have included Herman Melville's "Moby-Dick," Mark Twain's "Adventures of Huckleberry Finn" and my all-time favorite J.D. Salinger's "The Catcher in the Rye."
And although these cyber-aged great American novelist wannabes will most likely attempt to write the quintessential work on a laptop, they will, at times, have to resort to pen or pencil and paper. They can scribble on almost anything — a napkin, a business card — but they will need a reliable writing tool.
That said, consider the Classic Century collection from A.T. Cross Company, aka Cross. Described as "an icon of mid-century modern design," the fine writing instruments range in price from $30 for a chrome or black/chrome model to $1,000 for the 18k gold pen or pencil. The collection is sold at Cross' Web site and stationery stores nationwide.
Alternatively, there's Montblanc. Worth its weight in whatever it's made of, these pens ooze with cachet. For the young writer, the most logical choice is the limited-edition writers' series, a collection of pens named after great authors. Last year, a sleek black pen with a waved textured barrel celebrated Virginia Woolf's publication of "The Waves" in 1950. This year, the honor goes to William Faulkner. Unfortunately, though, the 2007 pens are not released until the fall.
The Woolf fountain pen, which lists for $795, costs $675 at the Fountain Pen Hospital. Contact them by e-mail or phone for prices on older editions.
And what if the pen remains unused and unopened? No problem. Recently, a pristine 1992 Hemingway pen was selling for $3,750 on eBay. Not a bad investment, huh?
Travel the world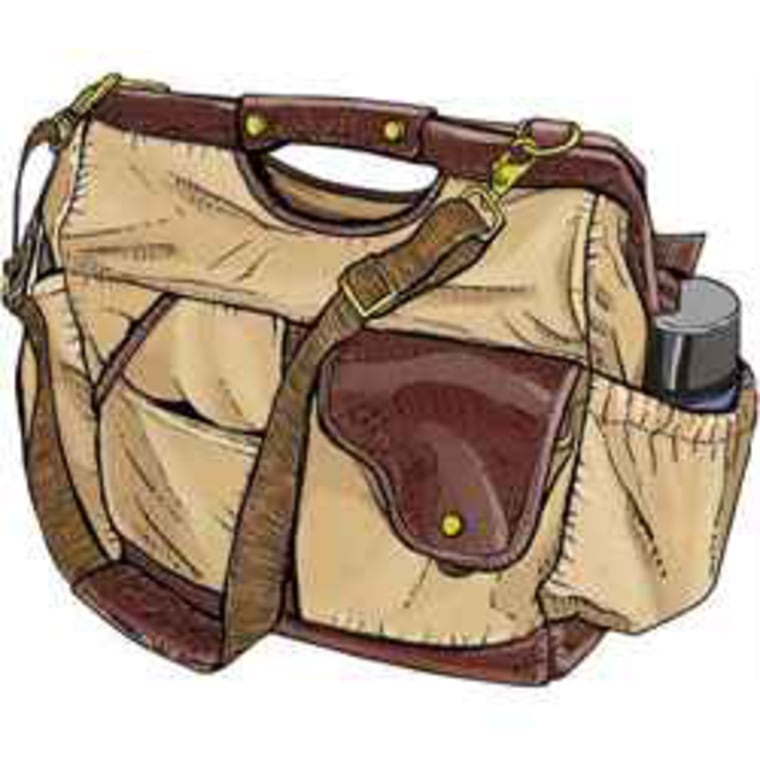 Ah and what about the grad who plans to travel the world? In addition to a copy of Jack Keroauc's "On The Road," these new grads will need one piece of luggage that can withstand a fair amount of abuse.
For those who are willing to travel light a la Crocodile Dundee, there's the Postmaster's Tote from cyber/catalog company Duluth Trading Company, known for its industrial strength gear, apparel and accessories. Made of Fire Hose cotton canvas with oxhide leather handles and trim, this durable carryall is not only functional but also looks quite handsome. It's surprisingly lightweight for its size, measuring 14-by-10-by-17 inches. There are also plenty of pockets — inside and out — to stash all sorts of goodies. Priced at $99, it's one of this season's best bangs for the buck. And when, and if, the new grad tires of life-on-the-road, the tote can be used, dare I say, as a briefcase for a desk job.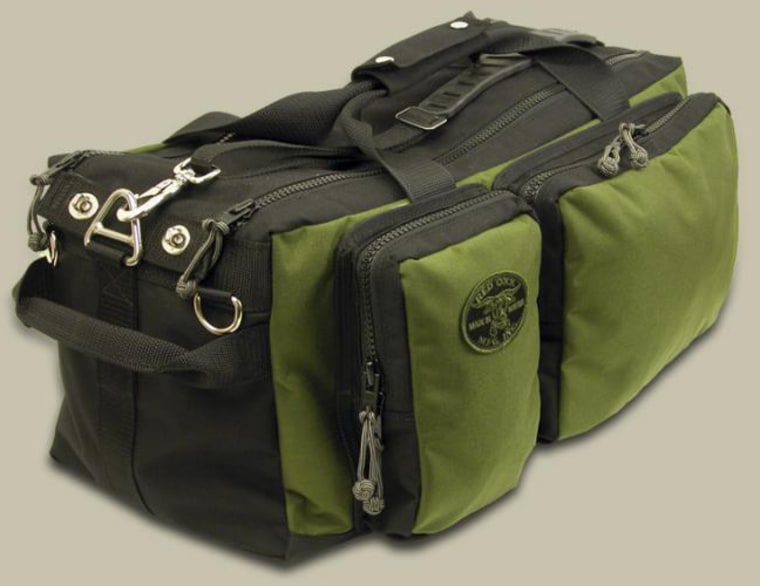 Another expedition-style bag, appropriately named the Flying Box Car, is a product of Red Oxx Manufacturing Inc., a Billings, Montana-based shop founded by retired green beret Jim Markel Sr. The company's claim to fame is the bags are "super tough and designed to maximize your carry-on luggage," according to Markel.
Made of 1000-weight urethane-coated, Dupont-certified Cordura nylon, the bags are indeed sturdy. Yet you'll need some strength to lug this satchel around. The rectangular duffel comes with a shoulder strap but no wheels or backpack straps.
Measuring 10-by-10-by-24 inches, the Flying Box Car also pushes the limits of carry-on capacity. Pack light and take it with you on the plane. Or stuff it to the brim — or its 2400-cubic-inch capacity — and check it. A main compartment with two zippered exterior pockets helps organize its contents.
Available in 12 colors, from a deep purple to a bright yellow, the bag costs $165 and is sold online or at the retail store in Billings.
Save the world
There will always be new grads who seek to make the world a better place. These grads, however, are also most likely to make the least amount of money. So for the future teachers, social workers and other underpaid-overworked professionals of America, the most practical gift is to set up a trust fund. In lieu of a cash or stock coffer, consider buying them shares in a socially responsible mutual fund, where social and environmental concerns are taking into account as well as potential financial returns.
Started in 1971 with The Pax World Fund, there are now more than 200 socially responsible funds (SRF). No matter where your interest lies, there seems to be a fund these days. Women's Equity Fund goal is to "invest to advance the power of women." Asset management company Calvert has entered into partnerships to put pressure on the Sudan government to stop the crisis in Darfur. The Winslow Green Growth Fund focuses on the environment.
A good resource online to learn more about SRF is SocialFunds.com. You also can order a print or PDF copy of the 20-page investment guide called "Investing in Socially Responsible Mutual Funds."
Make the big bucks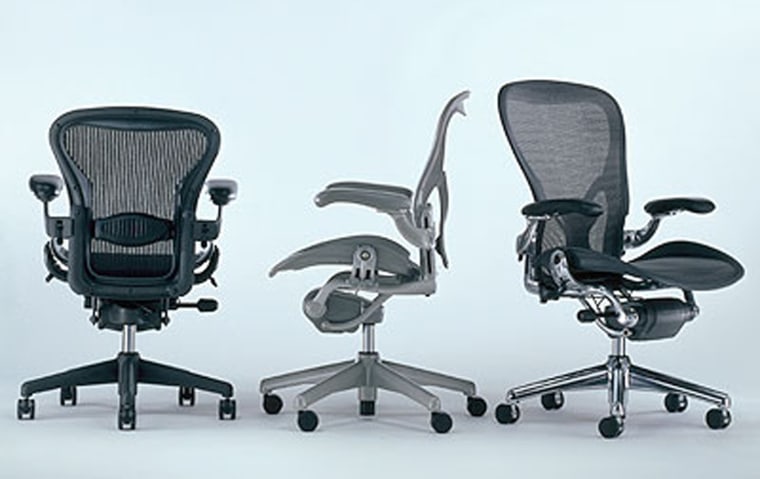 For those who do plan to enter the corporate world, there are the usual choices. Blue Nile has a serious collection of money clips, priced from $40 to $100. Leather desk accessories can be found at Levenger. Or browse the aisles at TShipley.com, TAnthony and Tumi for a classic briefcase.
And of course, the Aeron chair still carries its own cachet in the work place. The ergonomic chair is designed to fit the human body — and its varied activities through the day — rather than try to have the human body conform to the chair. Prices vary online from $749 for the basic Aeron chair at Home Office Solutions to $979 for the PostureFit design at Design within Reach.