Women will wield the proton packs in the upcoming "Ghostbusters" movie, but what will they wear while they do that?
Thanks to a costume sneak peek from director Paul Feig, we now know.
In short, the jumpsuits are back!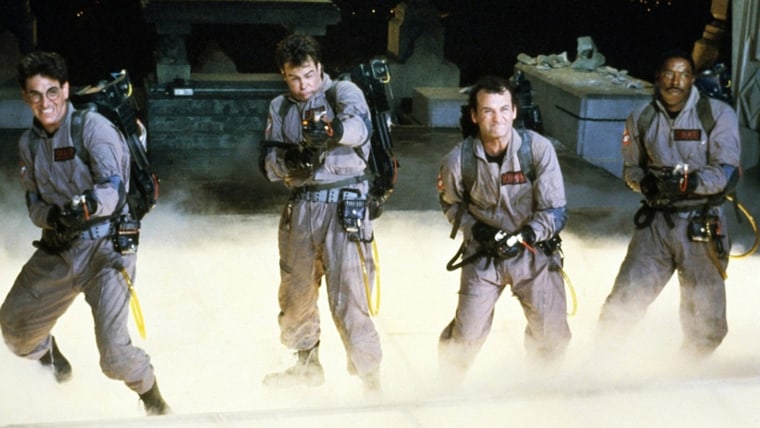 But they're a bit different from the beige numbers Harold Ramis, Dan Aykroyd, Bill Murray and Ernie Hudson wore back in 1984 (or the gray updates they sported in the 1989 sequel).
Check out these TODAY superfans who are bound to love the new look!
The official outfits for new 'Busters Kristen Wiig, Leslie Jones, Melissa McCarthy and Kate McKinnon will be dark khaki with orange stripes. The boots, goggles and logo patches, however, appear to be standard-issue classics.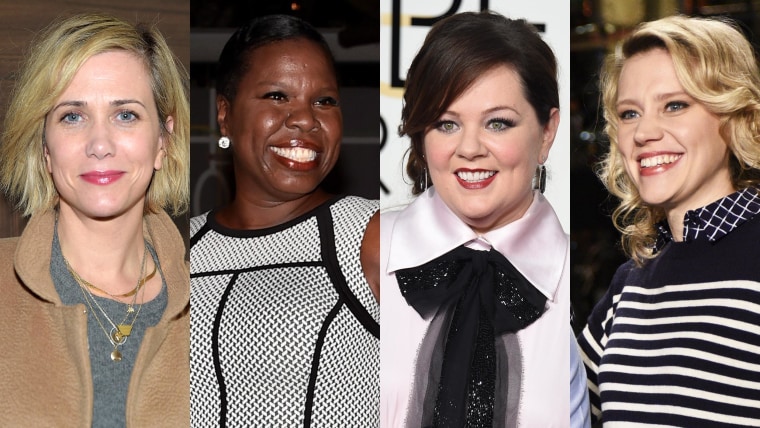 And as if that weren't enough of a tease for faithful fans of the franchise, Feig later tweeted a photo of the proton packs to come, too!
Of course, this isn't the first preview into the ladies' looks. Earlier this month, a few photos from the set leaked, revealing their off-ghost-duty duds.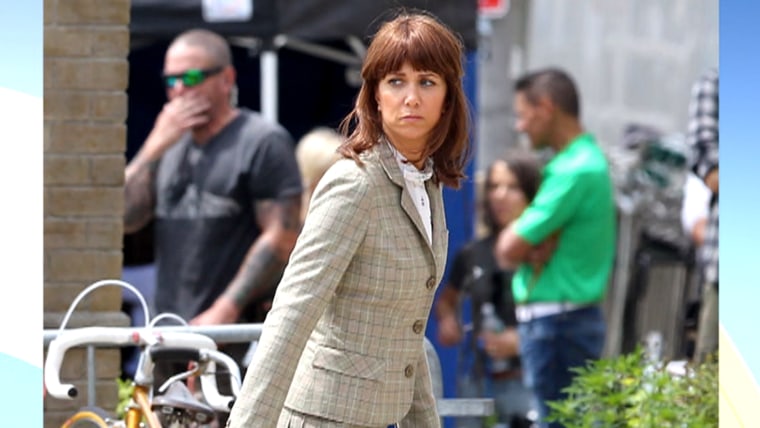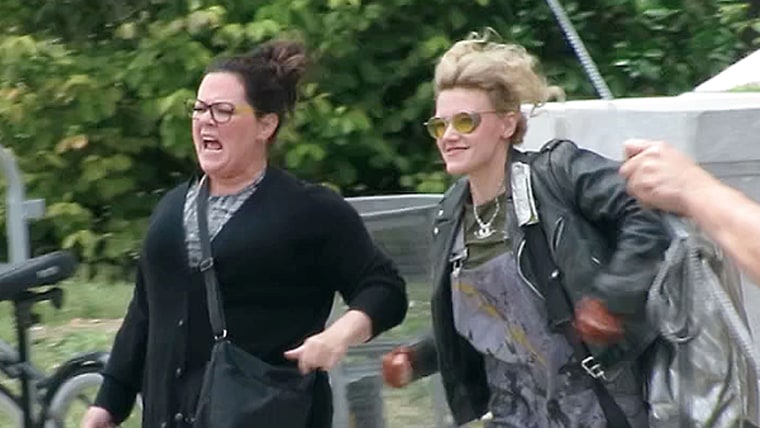 While more glimpses are sure to be on the way, "Ghostbusters" fans will have to wait over a year to see it all for themselves. The film is scheduled to hit theaters July 22, 2016.
Follow Ree Hines on Google+.