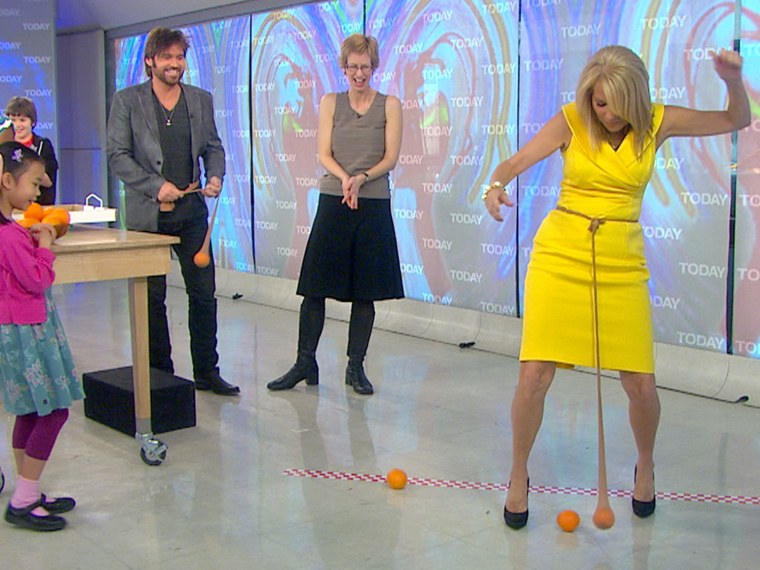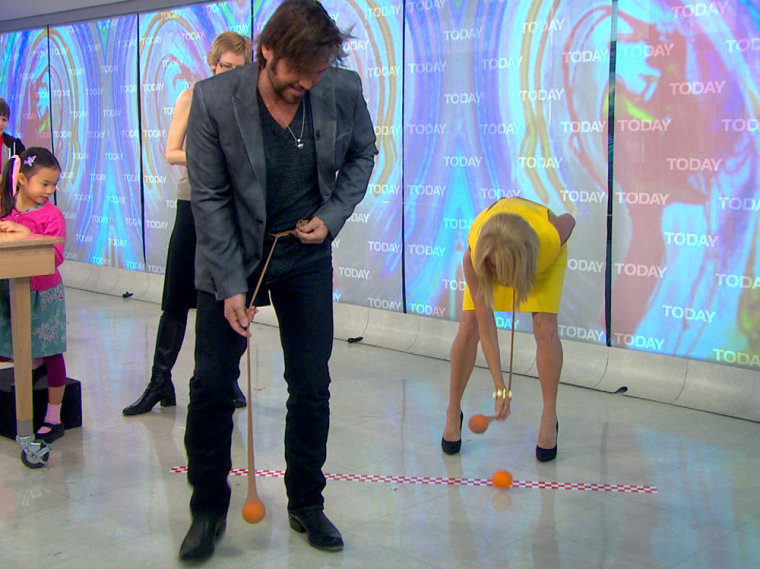 This only LOOKS wrong. But it's not so just stop. 
Kathie Lee and guest co-host Billy Ray Cyrus decided to play a round of pantyhose polo. Wondering what the objective of this fun game is? In it, players swing oranges suspended in stockings to try to knock another orange on the floor across the finish line. It's a perfect indoor game to play with your kids on a rainy day. That's right, your kids. Where was your mind going?
Julieanne Smolinski is a TODAY.com contributor. She is off to look for old pantyhose.
 More: Hey, what's up with people with three names?