Selena Gomez launched the Citi Concert Series on TODAY Monday morning, and her fans at home did a great job getting involved via the Vivoom app.
Thank you to all the Selenators who shared why they love the pop star. We're no longer taking submissions but you can watch TODAY's ultimate fan tribute video which features you guys.
Check out Savannah Guthrie's video for Selena Gomez.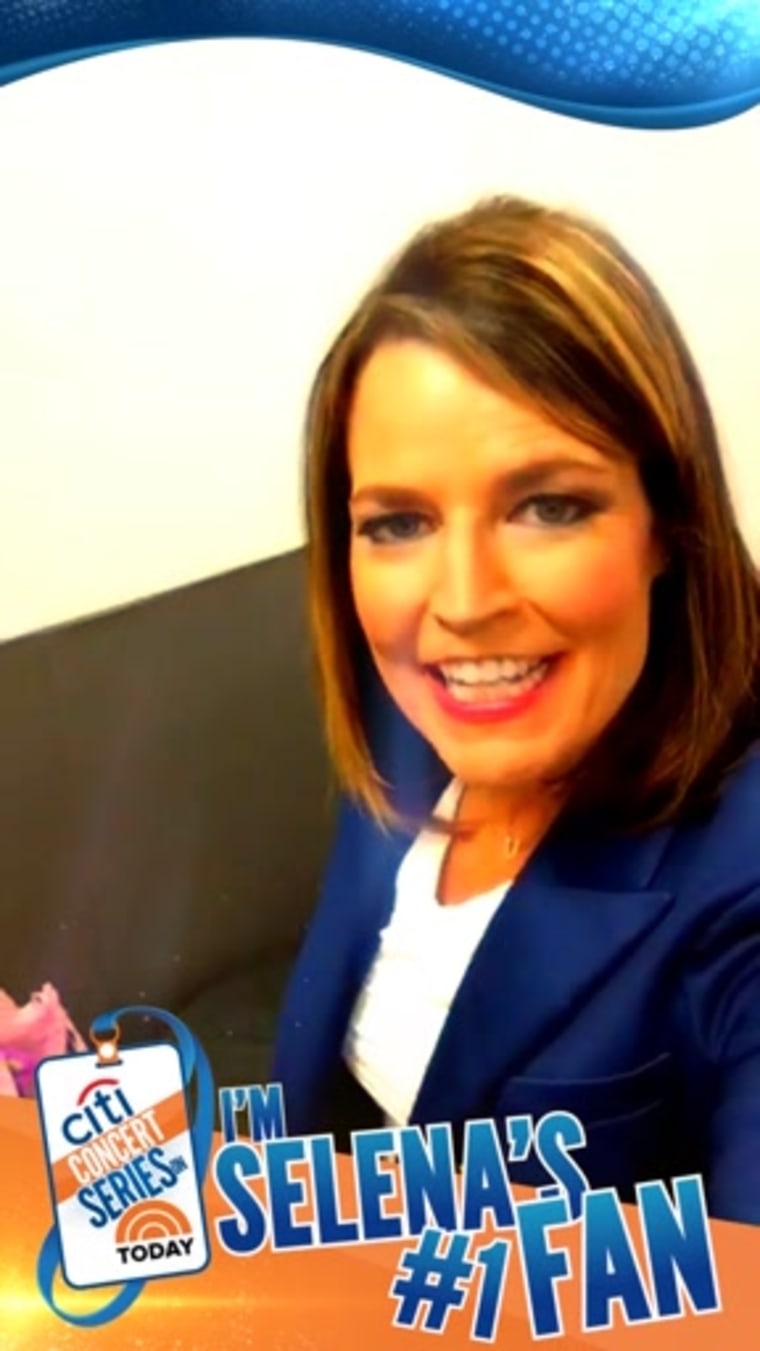 Stay tuned for more ways you can get involved for the upcoming concerts!
Looking for more ways to join the fun? Follow TODAY on Facebook, Twitter and Instagram for the latest info.
More: Big artists to launch Citi Concert Series on TODAY
This post was originally published on October 8.