Will J. Lo go Buddhist?
Jenny from the Block is studying the Eastern religion after Richard Gere, a devout Buddhist, gave her spiritual advice on the set of their new flick, "Shall We Dance?"
"I would say to Richard, 'God, I'm always worried about being so strong.' He said, 'Maybe it's time to be strong in a different way,'" Lopez said, reports World Entertainment News Network. "He didn't say, 'You need to convert,' but he did give me some good advice.
Jenny from the Block, who grew up Catholic, also revealed while promoting her new movie that she's reading Ekhart Tolle's "The Power of Now: A Guide to Spiritual Enlightenment" — a new-agey best seller that's inspired by Buddhism. The book shows "readers how to recognize themselves as the creators of their own pain" as well as how to free "ourselves from the conflicting, unreasonable demands of the mind," according to a description on Amazon.com.
Very personal care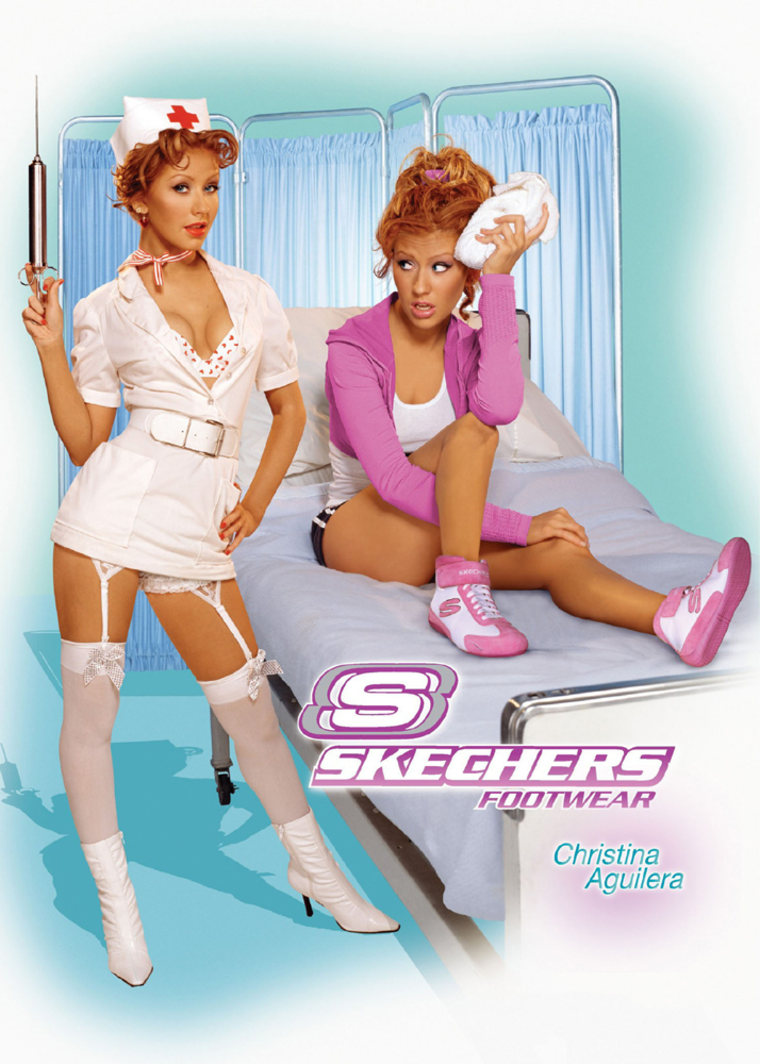 Some nurses complained that an ad Christina Aguilera appeared in for Skechers was just plain Dirrty.
"The image of Christina Aguilera ….holding a gleaming silver syringe/vibrator, wearing a sultry look, a nurse's cap with red cross, a white nurse's mini-dress that fails to conceal much of her breasts, her red heart-patterned white bra, her near-fully visible garter belt which runs down to her white stockings and white dominatrix boots...well, it's not exactly what we had in mind to attract bright young students, or those seeking a second career, to nursing," lamented The Center for Nursing Advocacy in its plea for nurses to complain to Skechers. "However one might feel about the themes underlying these ads, the nursing image presented here clearly plays into harmful stereotypes that have been a factor in the profession's current crisis."
Skechers, according to the group, quietly pulled the ad after being deluged with thousands of letters from angry nurses.
Notes from all over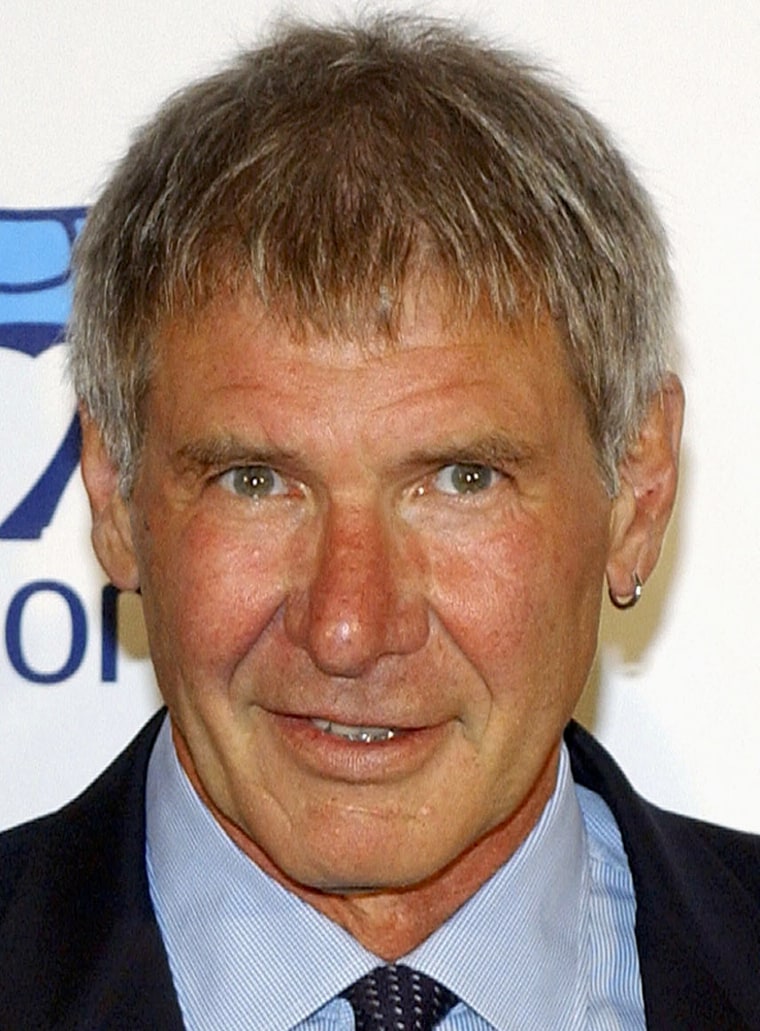 Harrison Ford plays a bus driver named Jethro in "Water to Wine," a tiny, independent film about snowboarding, according to various movie sites, which report that he did it as a favor to his son, a big snowboarding fan. Unfortunately, Ford's rep says that while she could neither confirm or deny the story by deadline, she "seriously doubt that[s] it's true."  . . . .Among the hot Halloween costumes at BuyCostumes.com are Paris Hilton — complete with a stuffed Tinkerbell — and a Donald Trump mask.  . . .  Gwyneth Paltrow says she won't sing with hubby Chris Martin's band because she doesn't want to be blamed for breaking them up like Yoko Ono was accused of driving apart the Beatles. "People ask if I will sing with the band or do a duet, but always in the front of my mind is the Yoko effect. I don't want to be known as the girl who split up Coldplay," Paltrow told the Scottish Daily Record. "The sure way for a marriage to start hitting problems is when you start sharing careers as well. We have an understanding that our careers must be kept apart."
Mondays through Thursdays on MSNBC.com