There aren't too many rockers around like George Thorogood and the Destroyers, a band that started in the 1970s, once opened up for the Rolling Stones, and over their four decades together, have created iconic blues-rock hits like "Bad to the Bone."
All of which is why when TODAY decided on who should be the inaugural performer for our Throwback Thursday Concerts, Thorogood and his band were first ones invited in!
Before playing his classic hit, Thorogood talked to Willie Geist and Al Roker and explained that he'll know when it's time to hang up the guitar pick. "If the thrill is gone, we're gone," he said.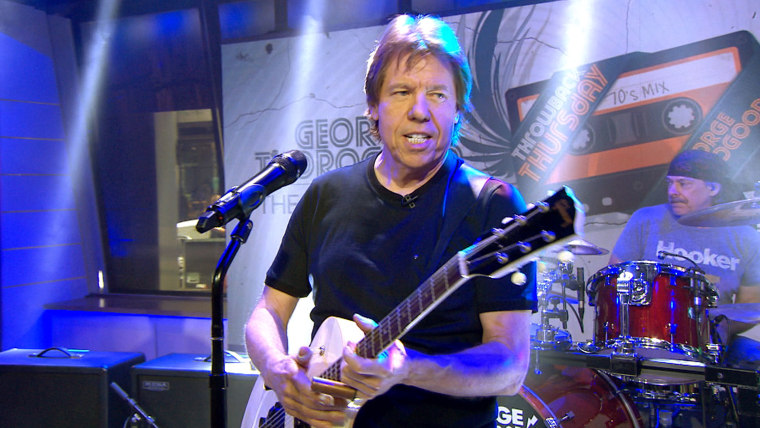 But every night he finds that thrill renewed when he walks out on stage and finds a cheering crowd greeting him. "These people might not have seen you in five or six years. ... They're ready," he said. "Someone appreciates what we do and we want to give it back."
And it's something of an ego boost as well, he admitted: "Nobody ever gets tired of someone telling them they're good looking."
Looking good, George!