It's been one year since George Michael died on Christmas Day. The singer, who sold millions as a solo artist and as one-half of the band Wham! (as well as the singer of modern holiday staple "Last Christmas"), died suddenly of natural causes at age 53.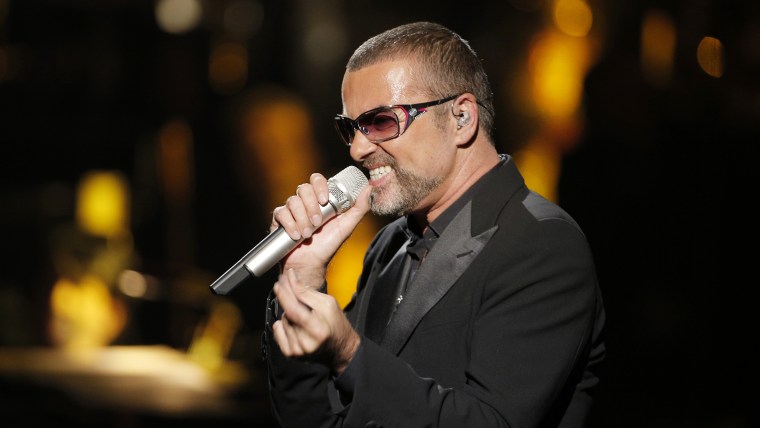 This year, his family has remembered their beloved "Yog" (a nickname based on the pronunciation of his full name, Georgios Kyiacos Panayiotou) on his webpage with a heartfelt, thoughtful note.
"This year has been a series of new and tough challenges for those of us close and loyal to Yog, not least of which was steeling ourselves this month, to hear 'Last Christmas' and 'December Song' streaming out of shops, cars, and radios, as it has done for decades, knowing he's no longer here with us, missing him," the statement read in part.
"This Christmas will be hard without him, but we know that we are not alone in our mourning the anniversary of his loss, and that the sadness of our wider family, and true friends, is shared by many of you," it went on.
"Yog, who loved Christmas, and always hoped it would snow … would want each of you that admired and loved him, (yes — he knows you did!!) to take a moment, raise a glass, enjoy his music and think of him fondly, making sure to enjoy your time with, and appreciate your family and friends."
Michael's partner, Fadi Fawaz, posted a tribute photo of their two faces superimposed on one another on Instagram:
Fawaz told The Sunday Mirror he couldn't stay in town for Christmas because of the memories it evoked. Meanwhile, fans have been leaving tributes in the George Michael Memorial Garden near his home in North London.
Michael was one of Britain's most successful artists of all time, beginning in Wham! in the 1980s before beginning his solo career with hits that included "Freedom 90" and "Faith." He came out as gay in 1998 after being arrested in a Beverly Hills public toilet for engaging in a lewd act; he parodied the incident in his song "Outside" later.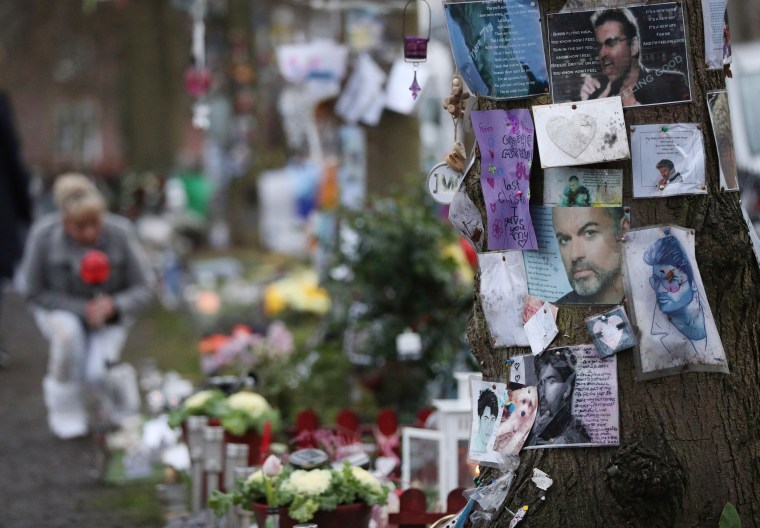 For now, there are nothing but fond memories of the late singer, whose secret acts of kindness and generosity were only revealed after his death.
As his family wrote in their statement, "As we all know Christmas is not always easy, life isn't perfect, and families are complicated ... So if you can, in his memory this year, take a moment and a deep breath and say those 'I Love You's' out loud. We all think there is time, don't we? — but, just maybe, it's later than you think ..."
We miss you, George.
Follow Randee Dawn on Twitter.