Most people associate George Foreman with his famous boxing career or his wildly popular grilling line. But in "God in My Corner: A Spiritual Memoir," the heavyweight and businessman shares how is experiences and career were shaped in part by his strong faith and commitment to religion. Here is an excerpt from the book:
Pray for GuidanceWhen someone asks me, "Where do you get good advice?" I tell them, "Down on my knees!" Prayer is simply talking with God and allowing Him the opportunity to communicate with me. If I don't know what to do in a situation, I just remember that the Lord has all the answers I need. He hears my prayers and will send His messages as thoughts in my mind and impressions in my heart. Often He'll remind me of something that I've read in His Word. Sometimes He may use a song, a sermon, or something in nature—a flower, a mountain, or a river—to speak to my heart, mind, and conscience.
I try to find a private place to get alone each day and talk with God for an hour. The length of time I pray isn't nearly as important as the attitude of my heart. I always make sure that I'm being sincere when I pray and not just saying words out of ritual. If I'm praying for wisdom, sometimes the answers I need will pop into my mind. That's one way God speaks to me.
One day my wife, Mary, was praying alone when the Lord spoke to her: "Ask Me what you want."
She said, "Lord, I want George to be heavyweight champion of the world again, and please restore his car collection and everything else that his investors lost."
God spoke to her heart, "He'll have it."
That was the confirmation I needed. The Lord led me back to boxing again in 1987, which was ten years after I had retired. Why would God lead me back into boxing? Because through that avenue He would not only provide my financial needs, but also open many new doors to help people. This time I learned how to box as a sport, without hating my opponents, which was different from the way I had fought before I'd trusted the Lord with my life.  As I resumed my boxing career, I continued to be pastor of my church in Houston. Have you ever heard of a boxing preacher? Well, that was me.  The Lord certainly moves in mysterious ways!
I had just started my comeback, and we were barely getting by financially because of my previous bad investments. Mary told me, "As I was praying, the Lord told me you would be champion of the world again and He would restore everything you once had."
When she said that, two things impressed me. First, it humbled me that her prayer was for me and not herself. She felt that I had lost all the things I once owned. Second, she firmly believed that God had made her a promise, and nothing would convince her otherwise. I needed to hear that word from God, so I kept that promise in my mind to keep from getting discouraged.  In 1991 it appeared that my time had come. After four years of boxing, I was scheduled to fight Evander Holyfield for the heavyweight championship of the world. I was certain that I would win the boxing match and become the new champion, fulfilling the promise that God had given Mary.  I was now forty-two years old, and it looked like this would be my only opportunity to regain the title.
I boxed all twelve rounds against a rock-solid man thirteen years younger than me, but lost the fight on the judges' scorecards. I just couldn't understand it. Why did I lose? Had God really spoken to my wife, or did she just think she heard from God? I appreciated her faith in God and her confidence in me, but I was the guy getting pounded in the boxing ring!
Even after the loss, Mary's faith wasn't shaken. She said, "George, all I know is what God told me. You're going to be the heavyweight champion again." "Okay, Mary. I'll keep training."
In 1993 I had another opportunity to fight for the heavyweight title against Tommy Morrison. I was convinced this had to be the fulfillment of the promise. I was now forty-four years old fighting a twenty-five-year-old.  Again I lost on the judges' scorecards. I was disappointed, but I had just signed a contract to do a television sitcom, so I didn't sit around wallowing in despair. I kept busy.
Mary, however, still didn't back down. "George, you're going to be champion again."
In 1994 I was offered one more shot at the title against Michael Moorer. I was now forty-five years old; no professional fighter had ever won the World Boxing Association heavyweight title at my age. But this time would be different. I'll fill you in on the details in a later chapter, but for now, I'll just say I won the fight and recaptured the title as the world's heavyweight champion. God had spoken to Mary after all!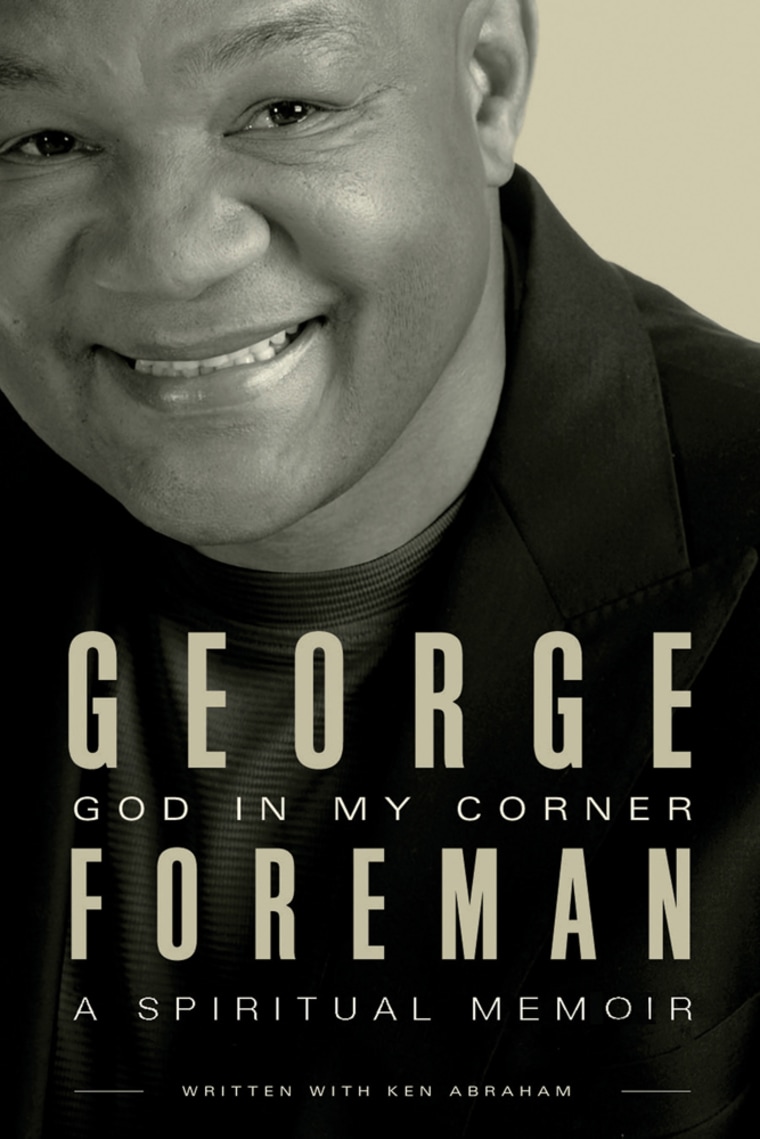 After I won, she came up to me with a big grin on her face and said, "I told you what God said, didn't I?" Incidentally, the Lord restored my car collection—one of my favorite hobbies—as well, as a reminder that when God restores, He gives back double what was lost! And along the way, we earned enough money to pay off the mortgage on the George Foreman Youth and Community Center and to set up an endowment fund to finance the upkeep and refurnishing of the center for a long time to come.  God may be asking you to do some things that seem impossible, just like He asked of me. You can do it, too, if you'll hold on to His promises and continue to be faithful. And when it comes to pass, don't forget to give Him the credit.
Keep Being FaithfulWhen I made my comeback in boxing, my church was still my higher priority.  I would not neglect my responsibilities as pastor, even with my busy schedule. After each fight, people would beg me to stay for certain postfight events. I'd tell them, "I'm sorry, but I can't hang around. I've got to hurry to get back to my church!"
I didn't get much sleep on those nights that I fought. After boxing on Saturday night, I would catch a late flight back to Houston, getting back just in time to make it to church so I could preach. I wanted my congregation to know that although I had fought in front of millions of people on television the night before, they were my most important audience.
Sometimes I looked rather funny as I preached wearing sunglasses to cover up my swollen eyes. After church one Sunday, some kids came up and asked, "Can we see? Can we see? Will you take off your sunglasses so we can see your eyes?" "Are you sure you want to see them?" I asked. "Yeahhhh!" they yelled together.
When I took off the glasses, revealing the black and blue puffy skin around my eyes, they hooted and hollered. They said, "You look like the cowardly lion in The Wizard of Oz!"
No matter what God leads me to do, I'll be faithful to my calling. I don't worry about what others say about me. I might look like the cowardly lion to them. But in God's eyes, I'm the heavyweight champion. And if God is in your corner, so are you.
Excerpted from "God in My Corner: A Spiritual Memoir." All rights reserved. Published by