Just in case you weren't already in love with him, George Clooney sealed the deal on Sunday night, delivering the most swoon-worthy Golden Globes speech quite possibly of all time as he gazed lovingly at new wife Amal.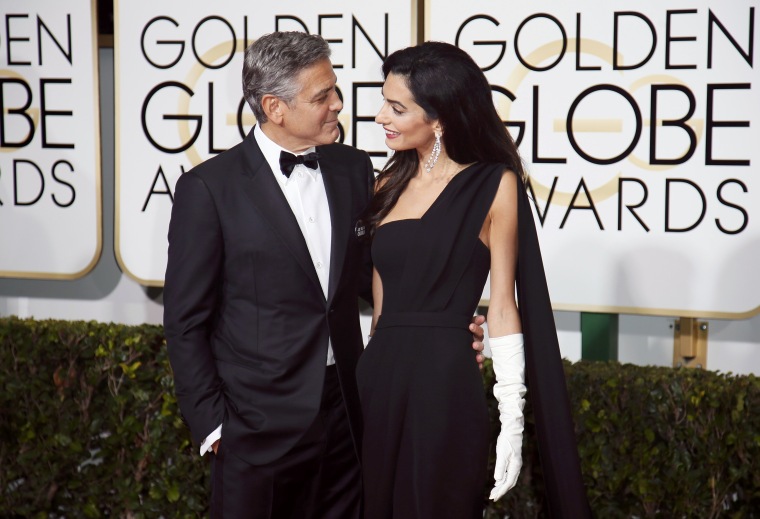 Honored on Sunday night with the Cecil B. DeMille Lifetime Achievement Award, the actor took the opportunity to melt all of our hearts when he started talking about what a good year he's had (and, with a laugh, he made it clear he wasn't talking about the reviews for "The Monuments Men").
Complete Golden Globes recap: See winners, top moments, more
"It's a humbling thing when you find someone to love," he said, looking out at his wife, who beamed back from the audience. "Even better if you've been waiting your whole life."
While he noted that host Amy Poehler was probably somewhere backstage taking advantage of his softie moment to come up with some jokes, Clooney stayed sentimental, adding: "Amal, whatever alchemy it is that brought us together, I couldn't be more proud to be your husband."
Naturally, Globes viewers took to the Internet to drool in unison:
Awwww. Congrats to the happy (and very accomplished) couple!