George Clooney isn't exactly vying for another Oscar to add to his mantel. The actor told the Sunday Times in a new interview that his days of acting in Hollywood are waning — if not already done.
"Look, I acted for a long time and, you know, I'm 56," he said. "I'm not the guy that gets the girl anymore ... I shouldn't be the guy that gets the girl."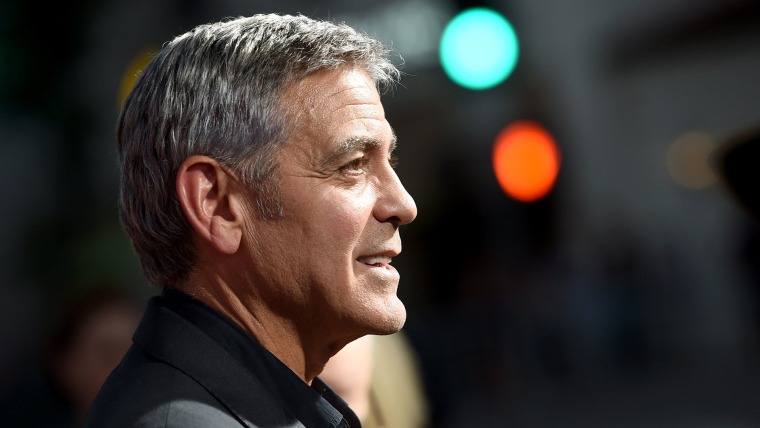 Besides that, he explained, he doesn't exactly need the paycheck.
"But, look, if somebody's got Paul Newman in 'The Verdict,' I'd jump," he continued. "But there aren't that many like that. Acting used to be how I paid the rent, but I sold a tequila company for a billion f-- dollars. I don't need money."
Clooney and his two business partners, Rande Gerber and Mike Meldeman, sold their popular tequila company, Casamigos, in June.
Clooney said the billion-dollar deal gives him leeway to continue to "fight to make the movies I want to make."
"If you look at what I've been in over the past 15 years, for the most part they weren't going to get made if I didn't do them," he said. "Nobody was going to make "Good Night, and Good Luck," "Michael Clayton" or "Up in the Air," and I fought to get those out there."
Should the actor need a little financial boost, however, he said he has no shame in doing whatever necessary to secure some cash. "I used to do coffee commercials," he quipped.