George Clooney wrote a heartfelt letter to students of the Parkland, Florida, high school where a gunman killed 17 people last month, expressing pride at their activism and support for their work to promote gun control and school safety.
Clooney was asked for an interview by three student journalists from Marjory Stoneman Douglas High School who were serving as guest editors Friday on The Guardian's website to help oversee coverage of Saturday's "March for Our Lives" in Washington, D.C.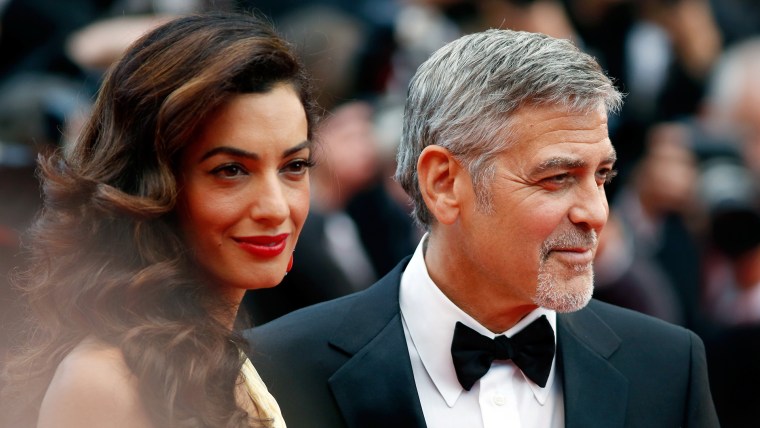 On behalf of their young twin children, Clooney and his wife, human rights lawyer Amal Clooney, donated $500,000 to the march, a gun-control rally being led entirely by students. But the actor and director declined the Parkland student journalists' interview request, explaining his reason in a letter.
"Amal and I are 100 percent behind you and will be marching in DC on the 24th, but we both feel very strongly that this is your march. Your moment," he wrote in a letter published on The Guardian's website.
"Young people are taking it to the adults and that has been your most effective tool. The fact that no adults will speak on the stage in DC is a powerful message to the world that if we can't do something about gun violence then you will."
Clooney told the students that anyone "would feel proud to be interviewed by you" but said he believed the answers would be more effective coming from the young.
"You could take over the 'Guardian' and make it tell the stories of children by children," he wrote. "It's a once in a lifetime opportunity to point to this moment and say it belongs to you."
Clooney concluded his letter by expressing his gratitude to the students and all of their efforts, letting them know: "You make me proud of my country again."