It's hard to imagine a time when George Clooney wasn't considered leading man, Oscar-worthy material. But he remembers it quite well, and during a recent surprise visit to Hallmark Channel's "Home & Family," he even shared a memory from his first regular TV role ... on "The Facts of Life"!
Clooney popped up on screen alongside fellow "Facts" stars Kim Fields, Lisa Whelchel and Charlotte Rae, and shared a warm and totally bananas memory of his time on the set with them.
MORE: George Clooney on Oscars' lack of diversity: 'We're moving in the wrong direction'
Speaking specifically to the 89-year-old Rae, who played housemother Mrs. Edna Garrett in the show, Clooney said, "You were such an incredible force in an early part of my career.... You were funny and kind and made a very young, not very skilled actor feel very much at home."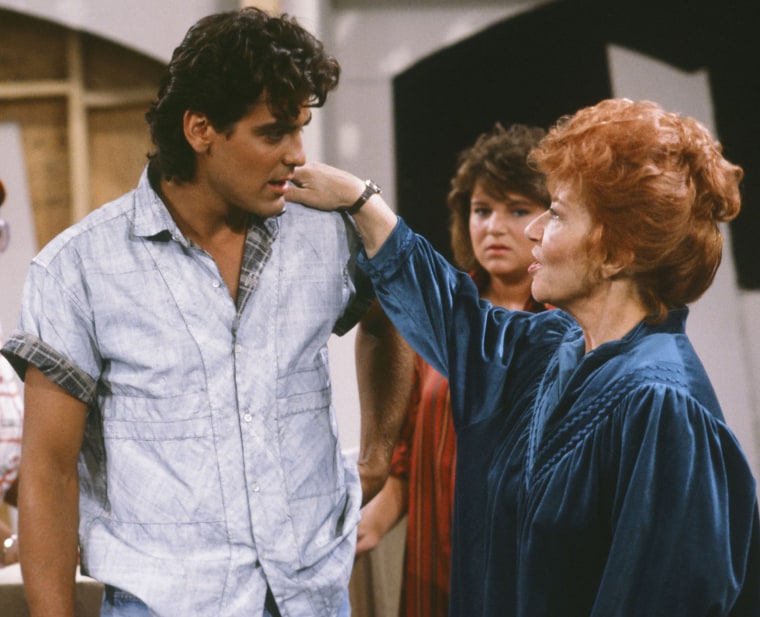 Then came the hilarious part: "I remember at one point you were always looking for something funny to do and I was standing on the set watching you, and you were just walking around the set and you picked up a banana and you walked around in a circle around all the furniture with the banana in your hand and finally everybody was watching you, you looked over and said, 'George, what can I do funny with a banana?'"
MORE: 'Facts of Life' stars reunite after 35 years, talk Clooney kiss and Blair brawl
That was enough to get everyone laughing. "We laughed for a long, long time," Clooney added. "I couldn't be more thankful for all the kindness you showed a young, not very bright actor."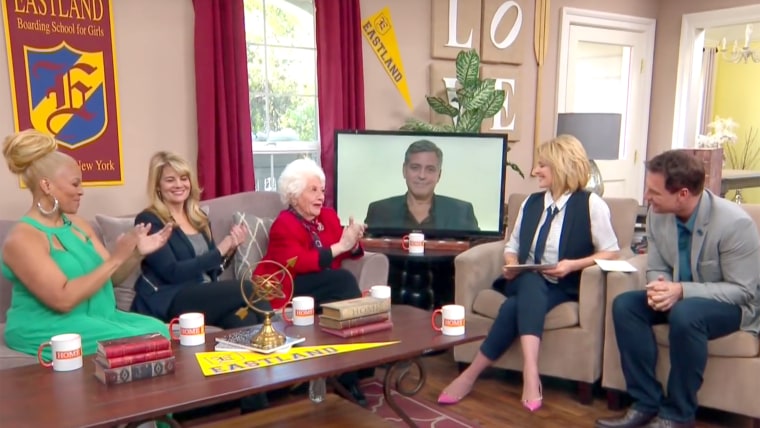 Now, that's class!
"Home & Family" airs weekdays at 10 a.m. ET on Hallmark.
Follow Randee Dawn on Twitter.