This Sunday, the Oscars red carpet will be rolled out once again, and all eyes will be focused on some of the biggest names in Hollywood.
So to perhaps knock them down a peg or two ahead of the big night, Jimmy Kimmel decided to present a special movie-star edition of "Celebrities Read Mean Tweets" on Thursday's show.
But be warned! This clip contains harsh language and some not-so-nice opinions.
In the clip, George Clooney, Susan Sarandon, Seth Rogen, Taraji P. Henson and more read tweets from haters who take their online criticisms pretty seriously.
Jessica Chastain learned that she "looks like Julia Roberts' ghost," and Richard Dreyfuss found out that there was simply "no way he killed Jaws."
RELATED: Sean Penn, Julia Louis-Dreyfus and other celebrities read mean tweets on 'Kimmel'
But neither celebrity was quite as impressed by the sheer level of hater creativity as Eddie Redmayne.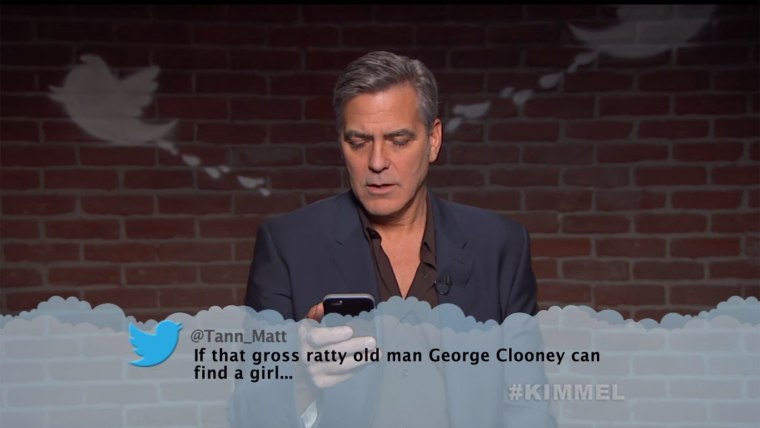 "Eddie Redmayne looks like someone tried to erase his nose, but couldn't completely," the best actor nominee for "The Danish Girl" read. "I also think he looks perpetually dehydrated."
"I am! I'm really thirsty!" Redmayne chuckled.