As they prepare to unleash their new film "Money Monster" around the world, George Clooney and Julia Roberts are reminding everyone exactly why they're two of our all-time favorite Hollywood stars.
For one thing, there's an undeniable connection between the pair, who have already appeared in films together like "Ocean's 11" and "Ocean's 12."
MORE: George Clooney, Julia Roberts go bananas with Gwen Stefani in Carpool Karaoke
"There is a weird little chemistry, funniness going on that they have between the two of them that nobody else understands," director Jodie Foster told TODAY Friday. "Spells that get passed between each other."
Just listen to them bantering about his "dancing" move in "Monster." Clooney told TODAY that the moment was spontaneous: "I just started dancing like an idiot. Julia's seen those dance moves over the years. ... It's horrifying thing. And I just said, 'This is going to be, probably, a career ender.'"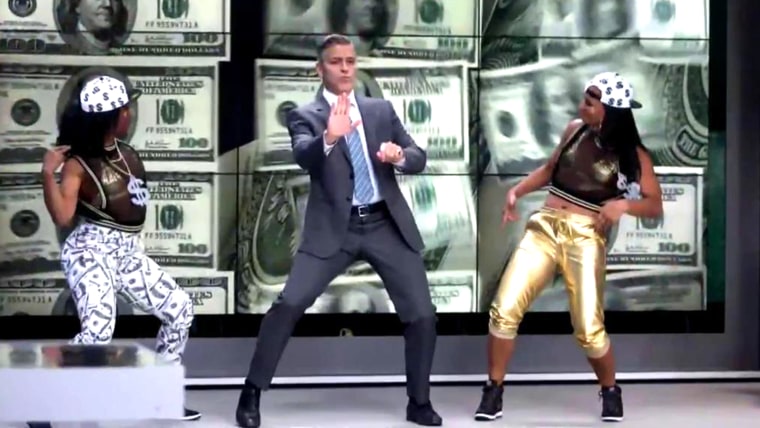 "I have witnessed it," Roberts grinned back. "That's why my eyesight is so bad, I think. I've seen it too many times."
But this pair are charming wherever they go. On the red carpet at Cannes for "Monster," Clooney proved he was ever the suave gentleman when his wife Amal's dress tripped her up (he took her hand).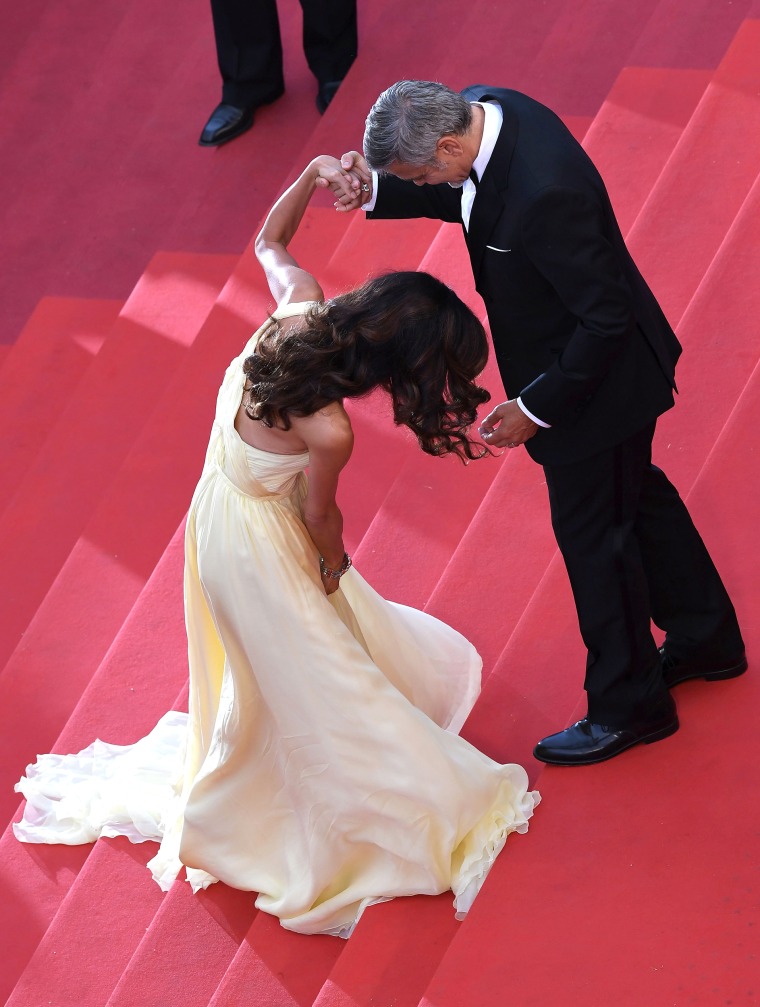 And Roberts defied convention by simply going barefoot on the carpet altogether.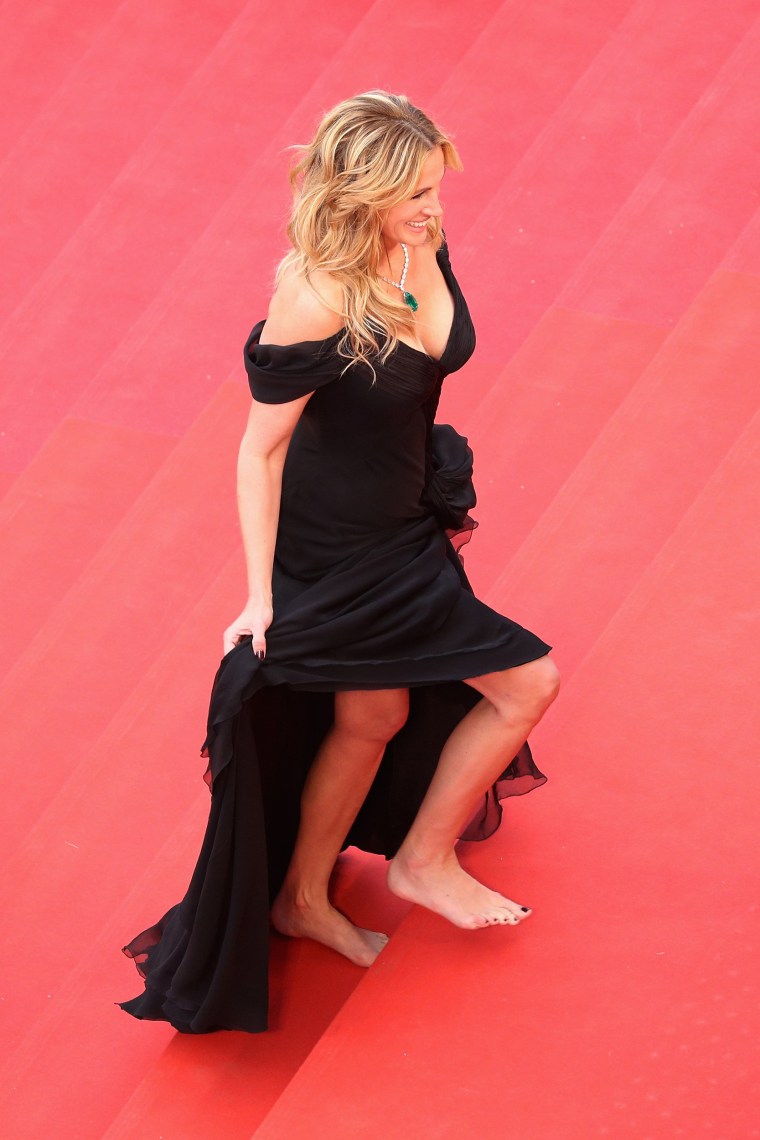 MORE: Amal's gift for George Clooney's 55th birthday? A lawn mower
What could be more adorable? Well, how about more dancing?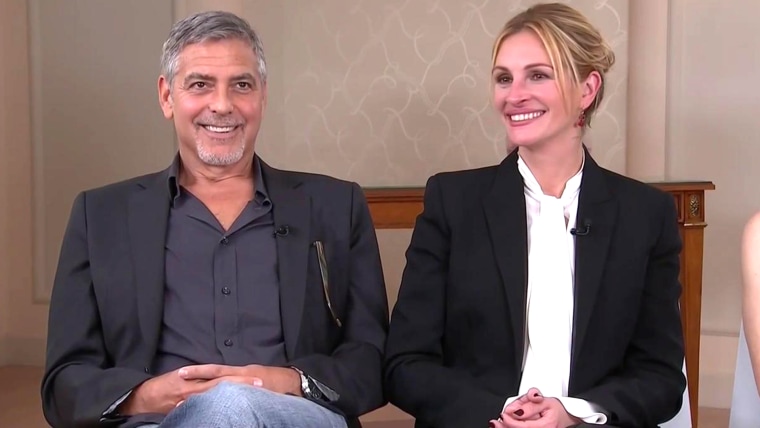 "We should have a dance-off," said Clooney.
"Get some Spandex," quipped Foster.
"Oh, yeah, we've gotta have Spandex," agreed Clooney. "There's nothing like a 55-year-old guy in Spandex."
Whether playful or professional, human rights lawyer Amal Clooney always stays true to her polished personal style.
"Money Monster" opens in theaters on May 13.
Follow Randee Dawn on Twitter.