Ready to go bananas? Just drive around town with Gwen Stefani, as James Corden did on "The Late Late Show" — and invite along a few extra riders once you hit the carpool lane!
Carpool Karaoke has long been one of our favorite reasons to watch Corden's show, and on Wednesday he had rock star and "The Voice" coach Stefani along to sing all the great lines from songs like No Doubt's 1996 hit "Don't Speak" and her 2005 tune "Hollaback Girl."
But as awesome as all that was, there was room for improvement.
How, you ask? Why, throw "Money Monster" stars Julia Roberts and George Clooney in the back seat!
After all, you need four people to ride in the HOV-4 lane.
MORE: Texts from Leo! Why Jennifer Lopez's Carpool Karaoke might be best yet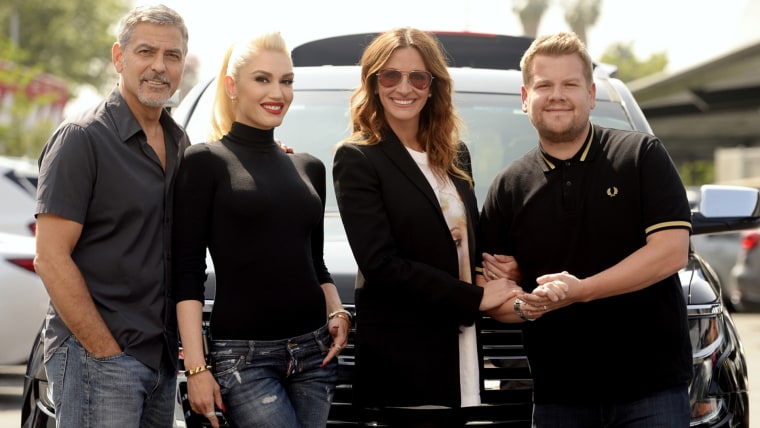 The whole experience was surreal, hilarious and delightful.
Stefani was first in the car, explaining the meaning of the lyrics of her 2006 song "The Sweet Escape." Then she and Corden acted out emojis (eggplant was a toughie).
But when traffic guided them to that special express lane, it was time to bring out the big guns.
Corden called up his pal Clooney, who called up his pal Roberts, and there they were: two Oscar winners along for a free ride. Even better, they joined in the tunes! Clooney was particularly delighted going through the "bananas" part of "Hollaback Girl."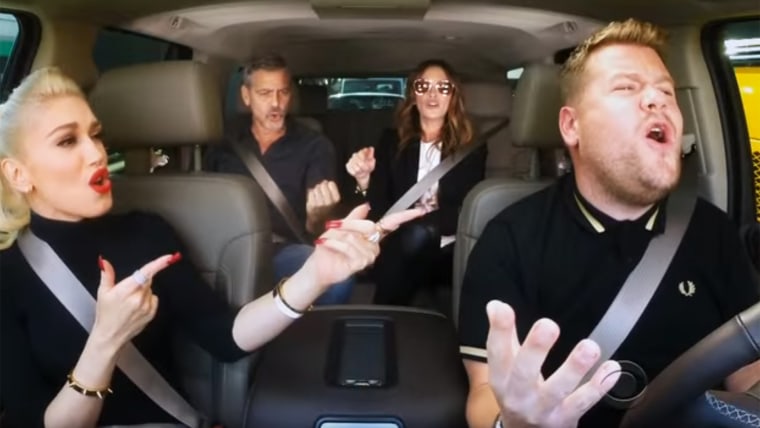 He's also given some thought to what a "Hollaback Girl" is: "If some guys are on a construction site, and they're yelling at a girl, she's not going to turn back, she's not that kind of a girl."
MORE: Adele raps Nicki Minaj, professes love for Spice Girls, sings in Carpool Karaoke
Stefani indicated there was someone who inspired her to write that song, but she'll never say who.
Clooney's reply? "This s--- is bananas."
We totally agree!
Follow Randee Dawn on Twitter.