George Clooney is a man in love.
The Hollywood actor gushed about his wife, human rights attorney Amal Clooney — even revealing he would give his life for her — during a candid new interview on the Netflix series "My Next Guest Needs No Introduction With David Letterman."
"I have to say, before I had the twins, I felt that about her — I felt that I met someone who I would absolutely trade my life for," Clooney told Letterman. "I'd met someone that, her life meant more to me than my life, and I had never had that experience before."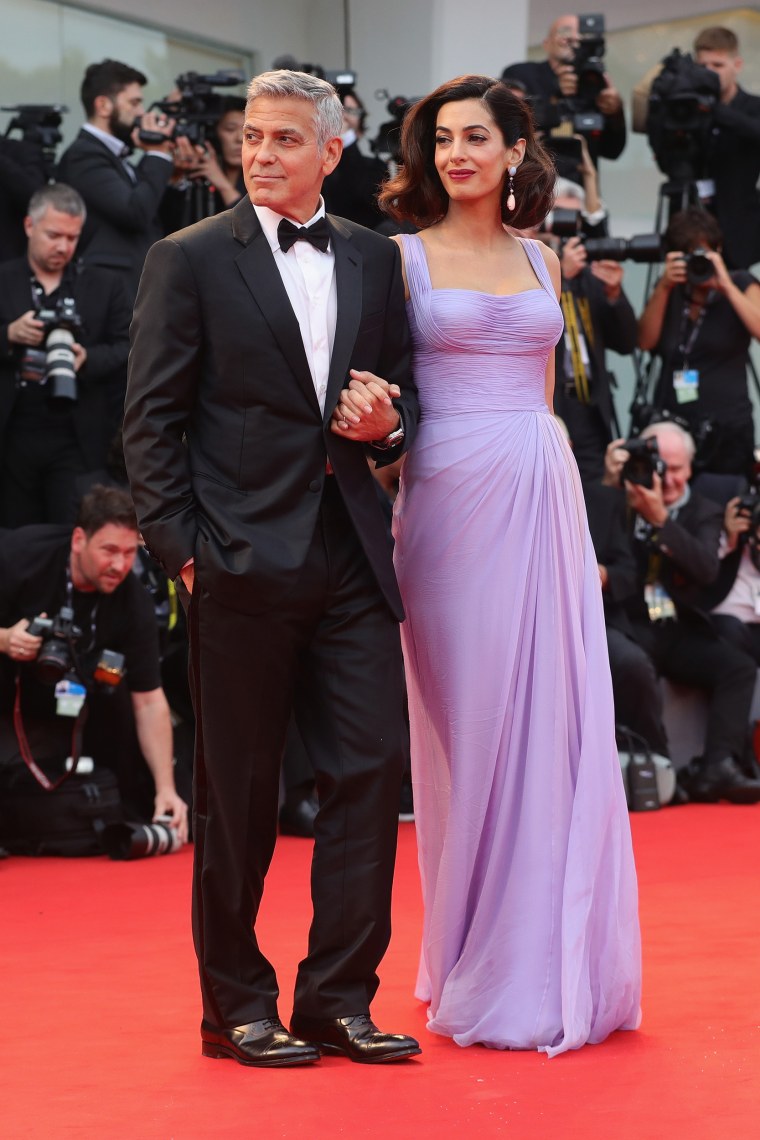 The happy couple, who tied the knot in September 2014, welcomed twins Alexander and Ella in June 2017, and since then, Clooney revealed, his life has had new purpose.
The Oscar winner, who went from Hollywood's most eligible bachelor to devoted family man, also shared the story of how he and Amal met.
"It was the wildest thing. A mutual friend of ours said, 'I'm stopping by and can I bring my friend?' And I was like, 'Of course,'" he recalled. At the same time, Clooney got a call from his agent, who told him, "I met this woman who's coming to your house who you're gonna marry."
For Amal, 40, it was not only a chance to meet her future husband, but her future in-laws as well.
"The funniest thing was my mom and dad were visiting — so my parents were there — and we just talked and we stayed up all night talking," Clooney said, adding that he asked for Amal's email address so he could get photos she took of his mom and dad.
"I didn't know if she wanted to go out with me," Clooney added bashfully.
"Who would, George?" Letterman teased.
Clooney's interview on "My Next Guest Needs No Introduction With David Letterman" begins streaming Friday on Netflix.