George Clooney traveled this week to Scotland, where he stopped in Thursday for a quick bite to eat at a sandwich shop that helps the homeless.
Greeted by a large crowd awaiting his arrival outside the Edinburgh cafe, Social Bite, Clooney shook hands and posed for selfies before making his way into the bistro, which employs people who used to be homeless and donates all of its profits to charity.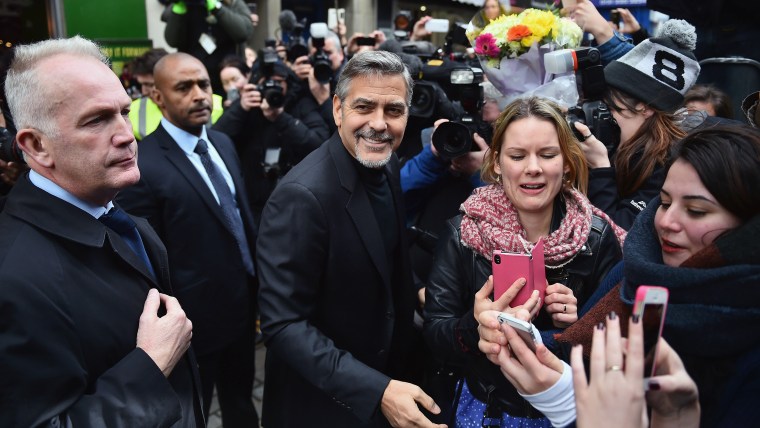 Clooney paid the visit in response to an invitation by the shop's co-founder, Josh Littlejohn, who reached out to the Hollywood A-lister after his store helped raise money for one of Clooney's charities.
"We said come and visit our Social Bite shop, and to our somewhat amazement but also our delight he said yes," Littlejohn told ITV News. "It was everything and more we hoped for."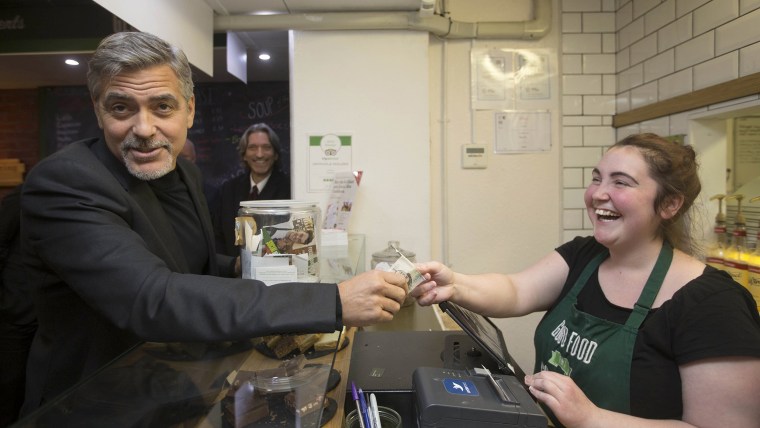 Once inside the shop, Clooney posed for additional photos and selfies before making his way to the counter and ordered an avocado, pesto and pepper wrap. He also donated $1,000 to the organization.
"This place is great. Fantastic, guys," he told the group.
Clooney traveled abroad to address the Scottish Business Awards on Thursday night.