With Christmas just around the corner, you may be looking for a great gift to give your closest friends. And after reading this ... well, you'll likely still be looking.
It's not that George Clooney didn't come up with the perfect present for his pals. It's just that it's a little outside of the average budget.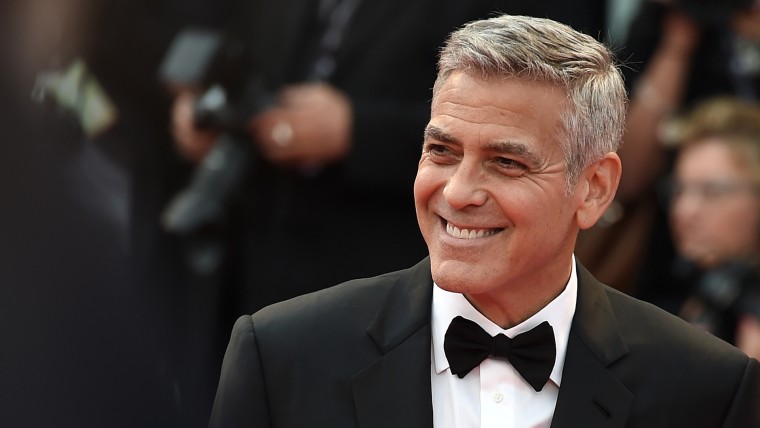 In fact, according to Clooney's longtime friend and business partner, Rande Gerber, there wasn't even a holiday involved when the A-lister assembled a group for a party to remember four years ago.
"I have a story that has never been told before, and it pretty much sums up who George is," Gerber told MSNBC's "Headliners." "There's a group of guys we call 'The Boys.' George had called me and 'The Boys' and said, 'Hey, mark September 27th, 2013, on your calendar. Everyone's going to come to my house for dinner.'"
But it wasn't just dinner that he was offering up that night, which his guests learned after they took a seat.
"Sitting in front of each of us at the table is a black Tumi bag, you know, luggage," Gerber recalled. "George begins to say, 'Listen, I want you guys to know how much you've meant to me, and how much you mean to me in my life. I came to L.A., I slept on your couch. I'm so fortunate in my life to have all of you, and I couldn't be where I am today without all of you. So, it was really important to me that, while we're still all here together, that I give back.'"
With that said, he instructed everyone to open their suitcases.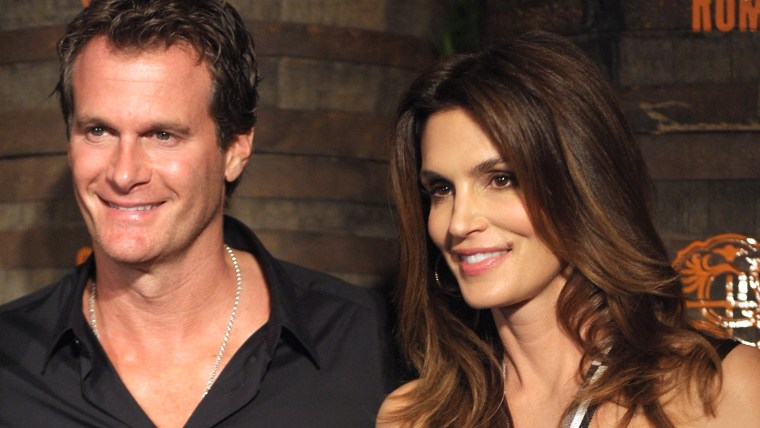 "We open it up, and it's $1 million in $20 bills," he continued. "Every one of us — 14 of us — got a million dollars. Every single one of us. We were in shock. Like, 'What is this?'"
And that's when the star explained why it was so important that they accept his generous gift.
"I know we've all been through some hard times, some of you are still going through it," he told the group. "You don't have to worry about your kids; you don't have to worry about school; you don't have to worry about paying your mortgage.'"
According to Gerber, one of the men at the table was working at a bar and riding a bike to get there every day, so the money really was a life-changing amount for some, especially when Clooney's added gift was factored in — the actor also paid all the taxes on the money.
However, Gerber already had his own fortune and didn't feel right taking part of Clooney's.
"I'm absolutely not taking this $1 million," he told him. But Clooney found a way to get him to reconsider. "Immediately George says, 'I'm just going to make one announcement: If Rande doesn't take the million dollars, nobody gets it."
Needless to say, Gerber complied.
Still, he believes his pal was paid back years later in the best currency possible — karma.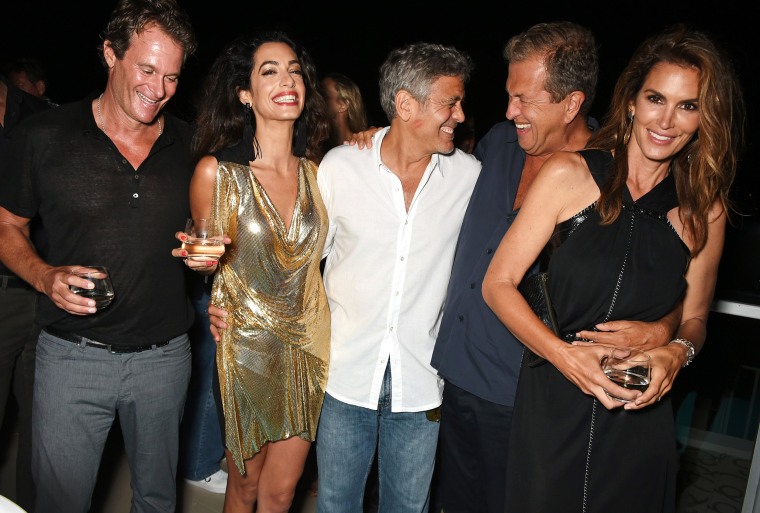 "That was September 27th, 2013," he said. "Now September 27, 2014, he marries Amal. That's good karma right there."