Move over, Dowager Countess! There's about to be a new "Downton Abbey" scene stealer — but this one will only have one scene to steal. George Clooney is set to make a special and very brief appearance in the upstairs-downstairs drama.
On Thursday, ITV, the British network behind the hit series, confirmed reports that Clooney has already filmed his scene, and it's all for charity.
British fans will get to see Clooney's part play out on Christmas day, but it won't be on the annual "Downton" Christmas episode (which airs later, as part of the regular season in the U.S.). Instead, it will simply air as a sketch for ITV's fundraiser telecast, Text Santa, to benefit several good causes.

ITV news referenced reports claiming Clooney will portray an American guest at a wedding held at the famed castle, but added "ITV declined to reveal any more details about his planned role."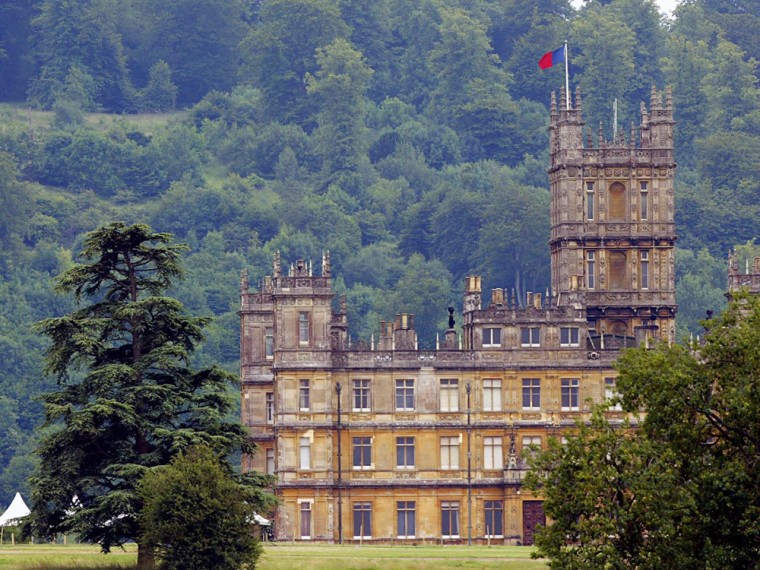 The scene could provide viewers with a chance to see Clooney and "Downton's" leading man, Hugh Bonneville (the Earl of Grantham), performing side by side, and it wouldn't be the first time. The actors shared the big screen in the film "The Monuments Men" earlier this year.
There's no word yet when — or if — Clooney's "Downton" spot will air in the U.S., or if it will simply be an extra feature on the next DVD set. But there is one thing stateside fans of the show can look forward to for sure: Season five premieres on Jan. 4 on PBS.
Hollywood's sexiest on-again, off-again bachelor is a movie star in every sense of the term.
Follow Ree Hines on Google+.