George and Amal Clooney have come a long way since they first crossed paths in 2013 — and that comes as no surprise to the movie star's father, Nick Clooney.
Nick might not have been able to guess that one day the pair would be welcoming twins to the world, but he was certain they were destined for a future together from the start.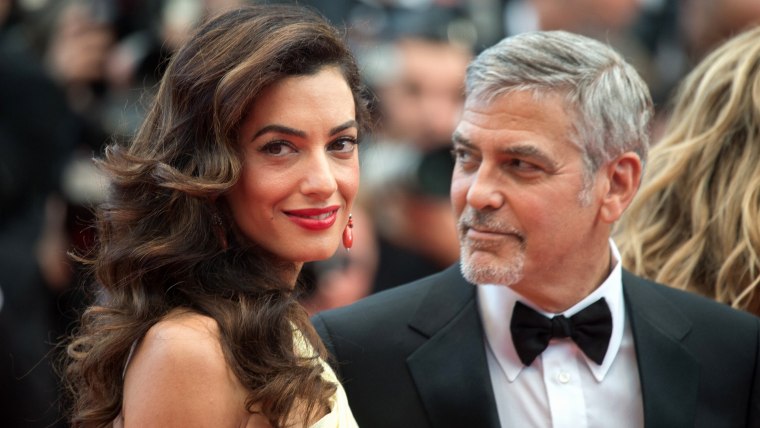 George and Amal first met at a dinner party also attended by the actor's parents.
"(George's mother) Nina and I were actually the ones who answered the door when Amal came in," Nick recounted in an interview with People. "She introduced herself to us and we talked. She was obviously very charming, gorgeous and so clearly accomplished, but by the time we had supper that night, it was clear there was a kindness to her and an inclusiveness."
And when the meal was over, Nick knew it wasn't really the end for Amal and George.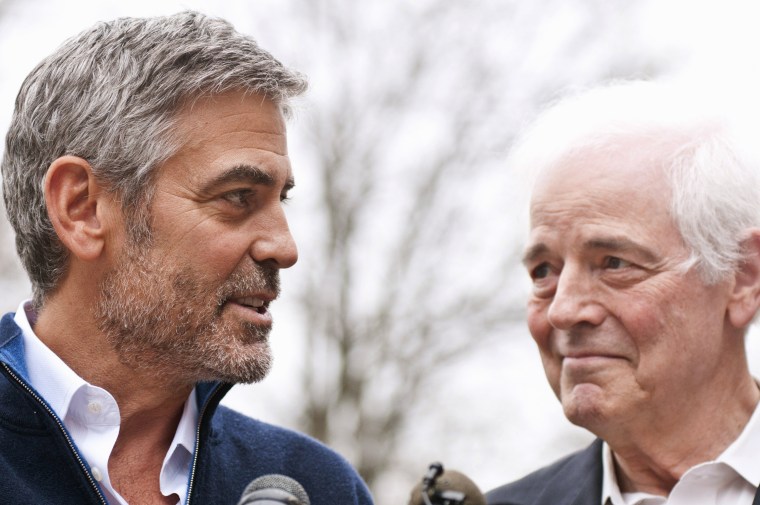 "I started looking over at Nina and saying, 'Look ouuuut, this could be trouble for this young man!'"
The good kind of trouble — the kind that leads to marriage and a family for a man once considered Hollywood's least likely bachelor to wed.
"I really think by the time that first (meeting) was over, his and her fates were sealed, both of them," Nick said. "She was so remarkable and he was so remarkable around her."
And this wasn't just guesswork on dad's part — after all, he's seen George in other relationships from "the time he was 13." So he had no doubt that this was the real deal for his son.
George and Amal were married just one year later, on September 27, 2014.