The 2016 CMA Awards packed plenty of standout moments, but when it came to the sweetest moment of all, there was no competition.
Garth Brooks joined wife Trisha Yearwood onstage for a celebration of country music classics — and their love for each other.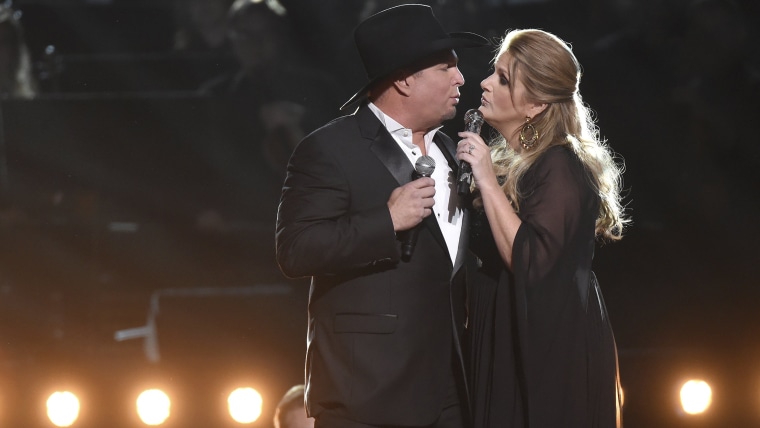 The couple, who married in 2005, belted out snippets of beloved songs, starting with Johnny Cash and June Carter's playful 1967 hit "Jackson."
RELATED: Garth Brooks wishes wife Trisha Yearwood happy birthday in sweet video
While that song is all about a husband and wife who claim "the fire went out" on their passion, Brooks and Yearwood heated things up with their undeniable chemistry.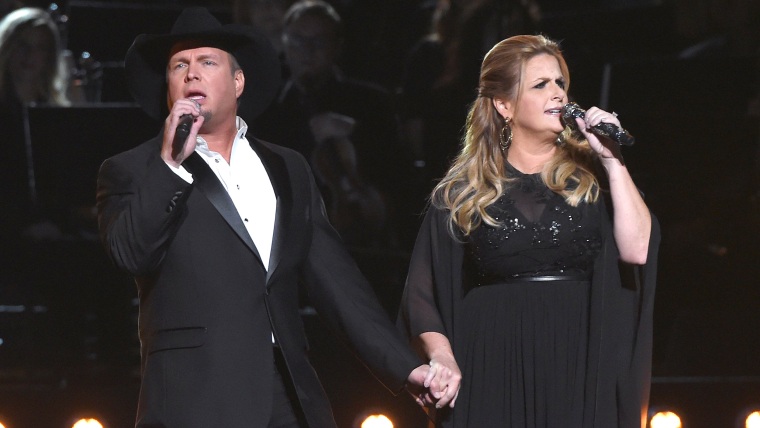 The duo held hands as they sang their way through favorites, like "Louisiana Woman, Mississippi Man," "Rose Garden," "Golden Ring," and "Don't It Make My Brown Eyes Blue."
RELATED: What Trisha Yearwood cooks for hubby Garth Brooks on date night
Then Brooks ended the medley with a crowd-pleasing gesture.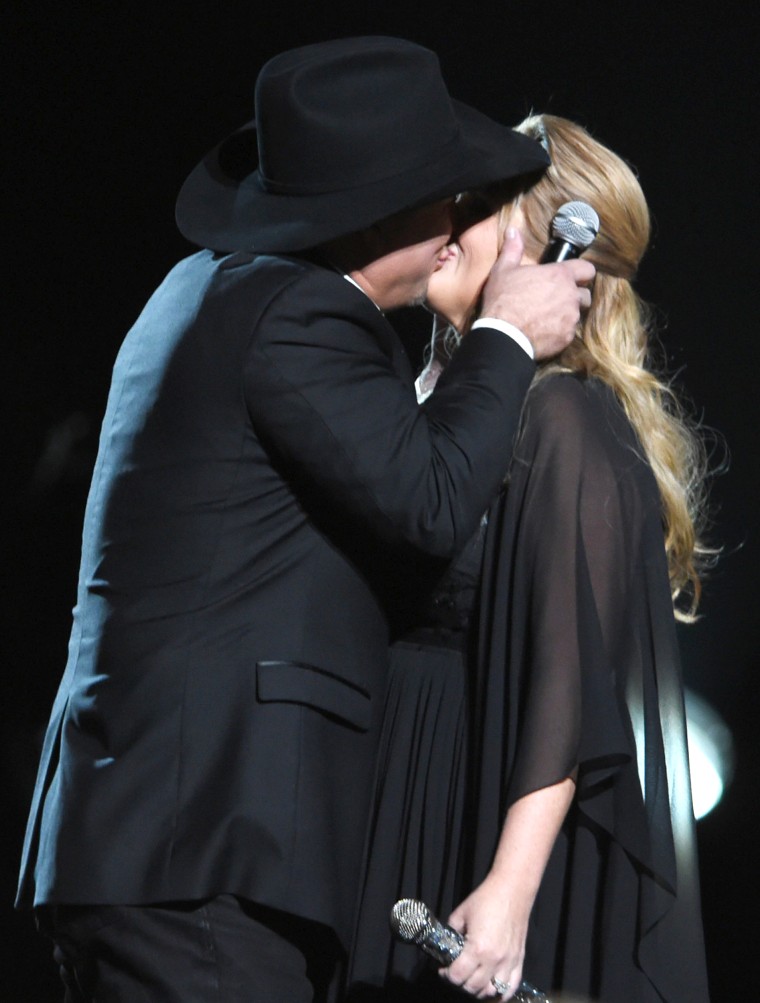 The Entertainer of the Year pulled his wife close for a big kiss, and Yearwood made it clear that she was just as thrilled about that lip lock as the cheering audience.
Follow Ree Hines on Twitter.