From sparring dragons to giant wolf-like creatures, there are a lot of far-fetched wonders in HBO's "Game of Thrones."
But one thing is definitely real — the love between two of the show's stars, Kit Harington and Rose Leslie, who originally were just on-screen lovers.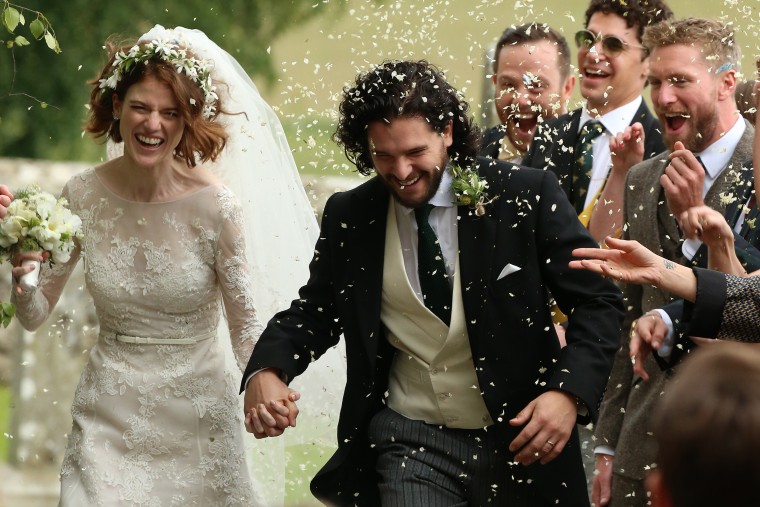 The actors, who famously played romantic partners Jon Snow and Ygritte on the hit show, took their vows in a beautiful and intimate ceremony at Rayne Church in Aberdeen, Scotland's third-most populous city.
The much-anticipated festivities were attended by many of the couple's "Game of Thrones" co-stars including Sophie Turner and Maisie Williams, who play sisters on the show, as well as Emilia Clarke, who plays Harington's current love interest, and Emmy award-winning actor Peter Dinklage.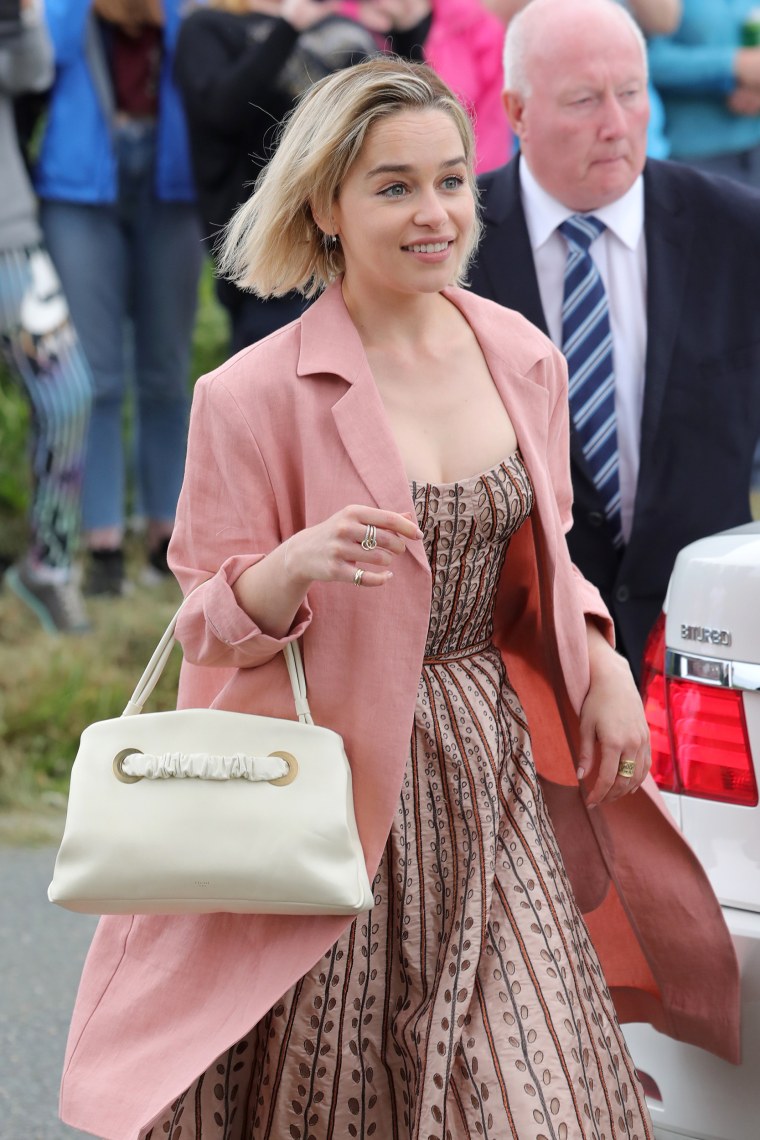 The bride, who returned to her native Scotland to take her vows, wore a long-sleeved lace gown and looked both classic and romantic in a long veil and garland of flowers on her head. Harington, who is used to being adorned in rugged, broken-down costumes for his hit show, looked ruggedly handsome in a suit that included a cream-colored vest and striped pants.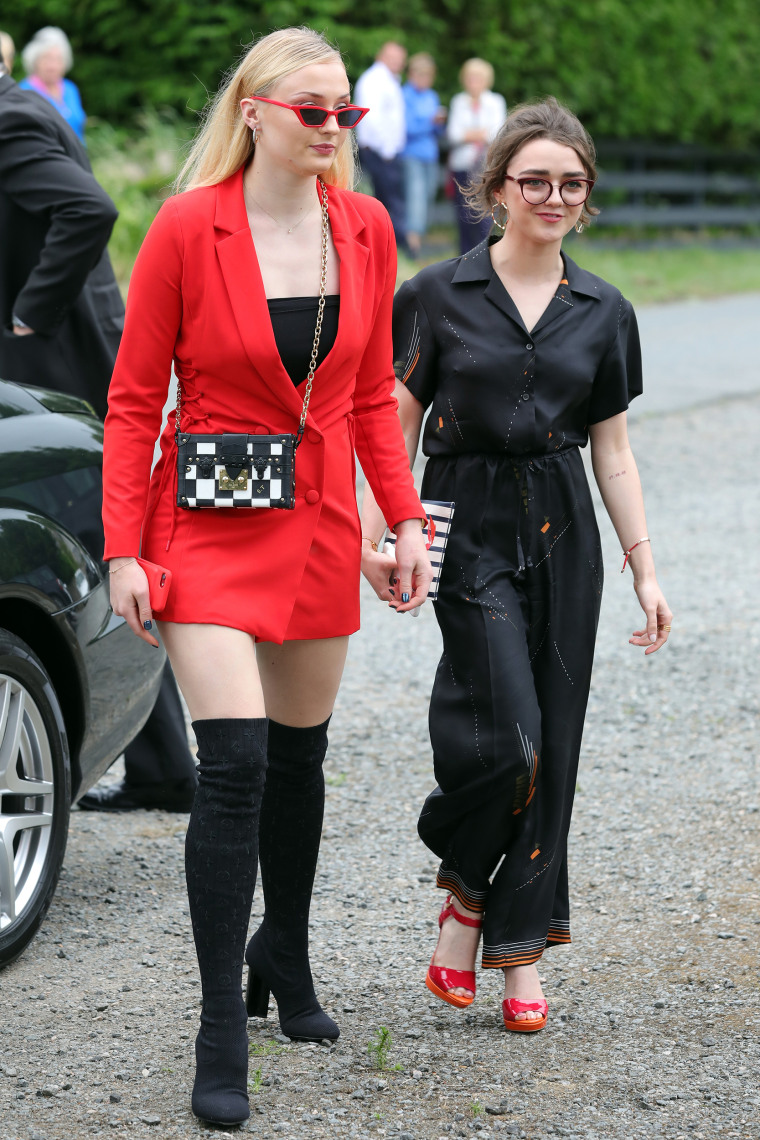 Harington met Leslie in 2012 and dated quietly for a few years before confirming their relationship then formally announcing their engagement in The Times of London in September of 2017.
And although they briefly parted ways in real life, it's no surprise that this gorgeous couple found their way back to one another and walked down the aisle.
"If you're already attracted to someone and they play your love interest in the show, it becomes very easy to fall in love," Harington told L'Uomo Vogue.
Leslie, whose character was eventually killed off the show, currently stars in the television series "The Good Fight," while Harington will likely continue to play Jon Snow until the series' finale in 2019.
Congratulations to all of Westeros and the newlyweds!