Try not to lose your heads, "Game of Thrones" fans, but Kristian Nairn, who plays Hodor — the hulking but childlike character named for the only word he utters — will not appear in season 5 of the popular HBO fantasy series when it returns next year.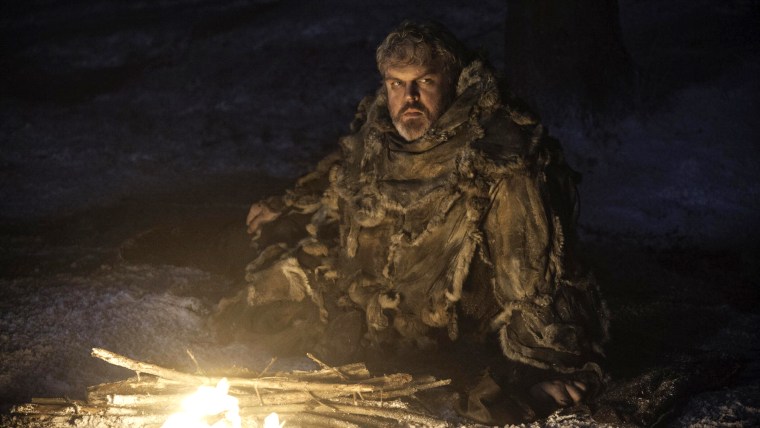 That's according to Nairn himself, who told Australia's The ABC that he and the actor who plays crippled Bran Stark (Isaac Hempstead-Wright) "have a season off and we have a year's hiatus, solely because I imagine our storyline is up to the end of the books."
While HBO has not confirmed the statement, it makes sense: Last season's episodes carried some characters beyond even what author (and show executive producer) George R. R. Martin has written in his ongoing "Song of Ice and Fire" book series. Bran and Hodor were left hiding out underground at the end of season 4.
So what will Nairn do while Hodor lays low? He's currently keeping busy as a DJ on his "Rave of Thrones" tour, a dance party for fans of the series. And if for any reason that doesn't pan out, the 6-foot-10 actor can always fall back on a previous career.
"I actually started off, believe it or not, doing drag," he said. "I traveled the world because I was a completely off-the-wall drag artist. It wasn't feminine, it was just Marilyn Manson meets Divine meets some sort of monster from outer space, that sort of thing. And it was really popular, actually."
We can understand why. Hodor!
"Game of Thrones" will return in Spring 2015 to HBO.