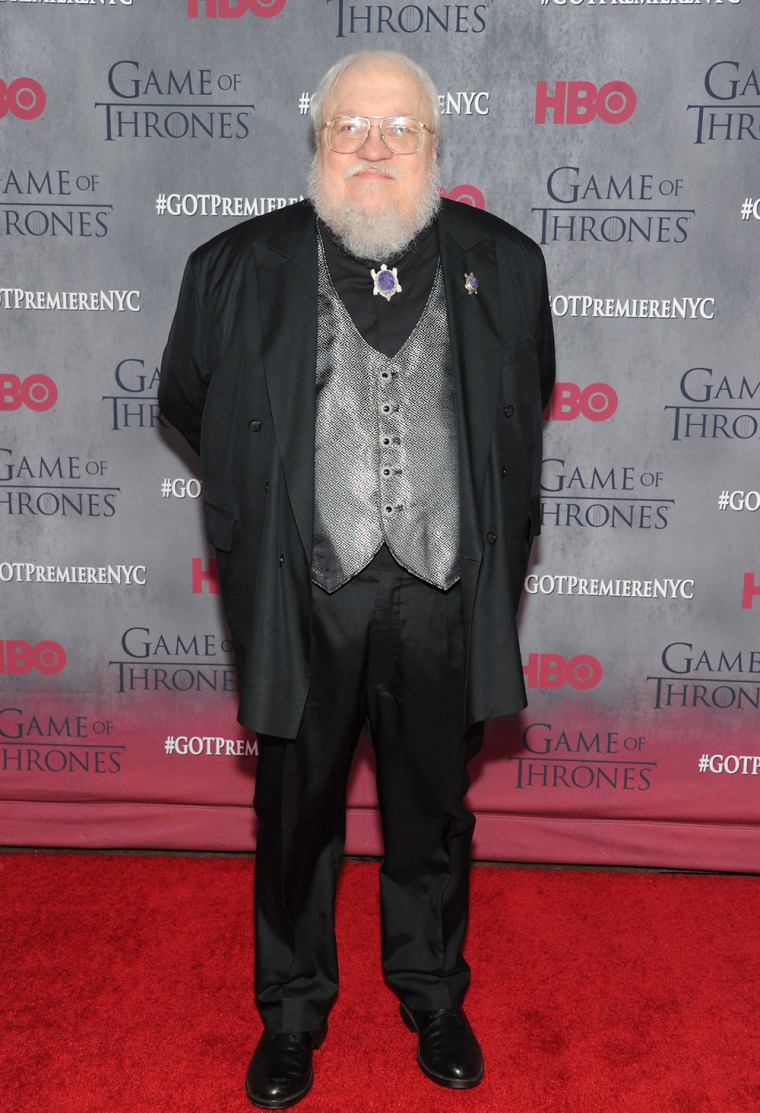 No, George R.R. Martin did not reveal the release date for his next book, "The Winds of Winter," but the "Game of Thrones" mastermind did offer another hint about what to expect from the next installments of his "A Song of Ice and Fire" saga: Murder — and lots of it. 
George R.R. Martin: The complete Rolling Stone interview
As Buzzfeed reports, Martin was speaking with fellow fantasy author Robin Hobb at an event in London when he offered up this nugget of information while discussing the art of killing characters and putting readers through the ringer: 
"The way my books are structured, everyone was together, then they all went their separate ways and the story deltas out like that, and now it's getting to the point where the story is beginning to delta back in, and the viewpoint characters are occasionally meeting up with each other now and being in the same point at the same time, which gives me a lot more flexibility for killing people."
The author also discussed the origins of his adoration for making mince meat out of his characters, relaying a charming anecdote about the first stories he wrote as a kid, which were inspired by alien toys he would play with. "They were space pirates. They didn't have names, so I made up names," Martin recalled. "These were the first stories I wrote. Even as a little kid I was thinking about torture."
Martin, of course, said nothing about who would be meeting their ultimate demise in his upcoming books, but he has been dropping more and more hints about "The Winds of Winter" — as well as offering the occasional succinct response to those upset about his slow writing process — since he previewed a new chapter back in March. In an interview with Entertainment Weekly in June, Martin revealed (spoiler alert!) that "The Winds of Winter" would kick off with two massive battles, feature increased tension at The Wall and boast a meeting between two fan favorite characters: Daenerys Targaryen and Tyrion Lannister.
"Well, Tyrion and Dany will intersect, in a way, but for much of the book they're still apart," Martin said. "They both have quite large roles to play here. Tyrion has decided that he actually would like to live, for one thing, which he wasn't entirely sure of during the last book, and he's now working toward that end — if he can survive the battle that's breaking out all around him. And Dany has embraced her heritage as a Targaryen and embraced the Targaryen words. So they're both coming home." 
More from Rolling Stone: