Looks like Beyoncé Knowles is ready to fire back at the animal rights group that has been attacking her.
The Bootylicious singer by People for the Ethical Treatment of Animals because she wears fur.
Yesterday, a man identifying himself as Matthew Knowles, Beyoncé's father and manager, called Ingrid Newkirk, president of PETA. Newkirk says that Caller ID showed that the call came in from Sony, Knowles' label. "I wasn't in, but he left a message, 'Tell her we're going to get to know each other very, very well,'" Newkirk tells The Scoop. "You could take that as a good sign — if you're Julie Andrews. If, however, you're a realist, you look for a subpoena."
Matthew Knowles didn't return The Scoop's calls, but Newkirk says she respects Beyoncé  — other than her fur wardrobe. "She is a such a sexy icon, she doesn't need to drape herself in a bit of a corpse," Newkirk said. "She wants to look hot, not cold."
Just say Nancy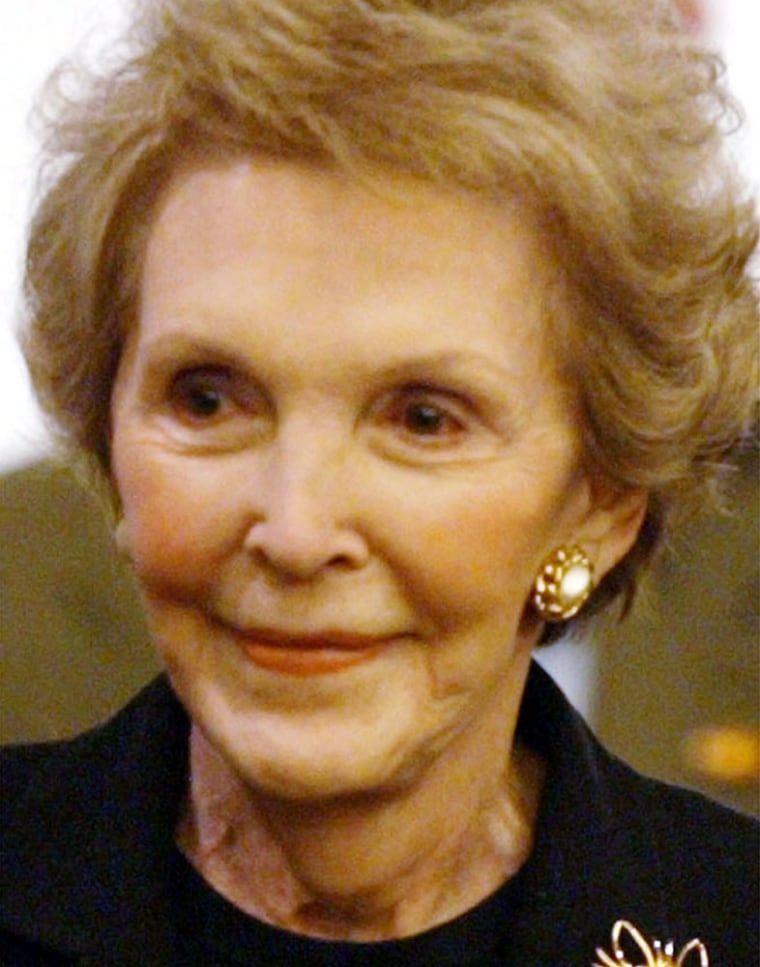 Looks like a truce is being called between Nancy Reagan and Hollywood. Many in the film community locked horns with the former first lady last year over the axed CBS biopic of her and hubby Ronald. Now they're paying tribute to her.
Stars including Michael J. Fox and Dustin Hoffman are scheduled to speak at "A Gala Tribute to Nancy Reagan" next month. The Juvenile Diabetes Research Foundation's benefit will be held in L.A. on May 8 on behalf of stem-cell research.
"Nancy isn't always on the side of liberal or progressive causes," says a source, "but on this one, she's been a real force."
Notes from all over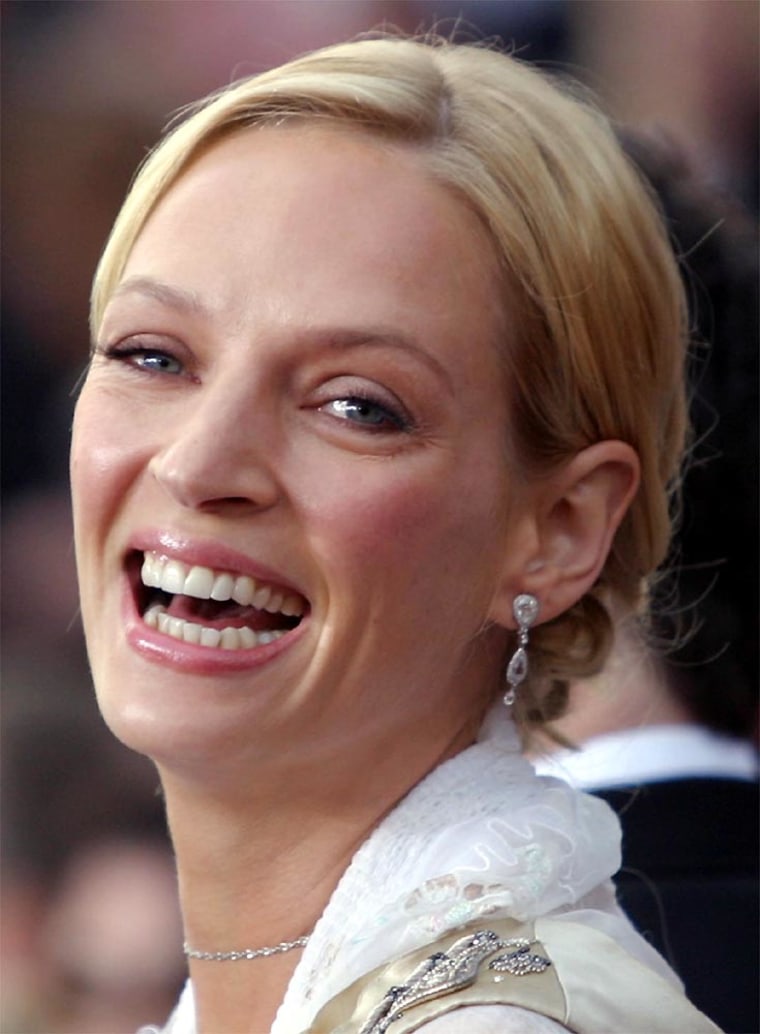 Uma Thurman has some choice words for Rebecca Loos, the woman who is reportedly the third party in Victoria "Posh" and David Beckham's marriage — and who is said to have made more than $1 million by spilling the beans on the alleged affair. "I'm not sure whether she's trash or tramp," Thurman said, according to Sky News. "I'd say tramp, though. She can't get enough PR."  . . . "Kill Bill" director Quentin Tarantino says there's a lot in common between Mel Gibson's film about Christ and spaghetti westerns. "I just saw 'The Passion' last night and I thought, wow, it's interesting to see how the Italians have really used the Jesus story in doing their spaghetti westerns," the director told the Scottish Daily Record. "There's always that pivotal moment in spaghetti westerns where the hero gets captured and they almost beat them to death and then they come back."  . . . Speaking of "Kill Bill," there have been conflicting reports as to why Warren Beatty wasn't in the film. Beatty was originally supposed to have the role that went to David Carradine, and Tarantino has been quoted as saying, "Warren was a good choice and would have been wonderful in the movie. But at the same point as I was writing, I read David's autobiography, 'Endless Highway,' and it made me think that he could really play Bill and Warren agreed that David would be perfect for the part." But according to Michael Madsen, who plays Bill's brother in the flick, Tarantino fired Beatty. Tarantino reportedly told Madsen about the axing in a phone call. "[Tarantino] goes, 'Well, I just fired Warren.'" Madsen said, according to the Gold Coast Bulletin of Australia. "And I said, 'Oh my God. You did?' He said, 'He doesn't understand what the movie's about and I'm not going to go through this ... He doesn't want to do it and I don't want him to do it.'"
Mondays through Thursdays on MSNBC.com