Brody Criz knew he wanted to do something fun to announce his bar mitzvah, but the Illinois boy said he never expected his invitation video — parodying hits from "Let it Go" to "Happy" — would go viral.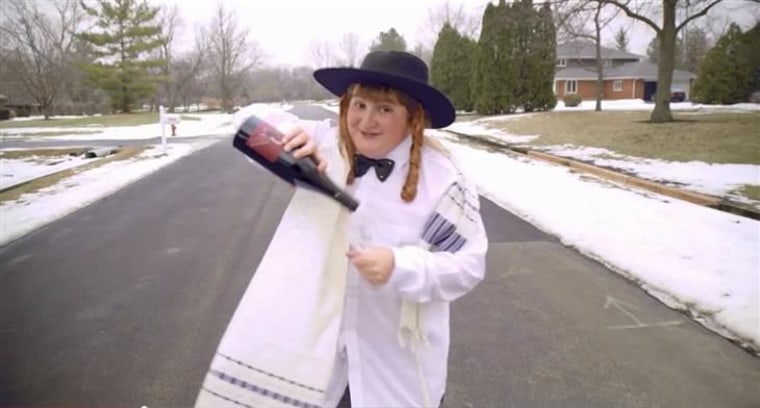 "I love all the attention," Brody, who turns 13 later this month, told TODAY.com. "I couldn't get enough of it. It's really fun. It's kind of like my 15 minutes of fame."
Released late February, the video lampoons five top-40 hits — Pharrell Williams' "Happy," John Legend's "All of Me," Lorde's "Royals," Idina Menzel's "Let it Go" and Robin Thicke's "Blurred Lines" — all while inviting Brody's friends and families to his May 2 event. Lyrical highlights include:
"Clap along if you feel like Old Testament is the truth / Clap along if you're 13; that means you're no longer a youth"
"All of me / would love all of you / to come attend my mitzvah party / my mom will probably cry and get all snotty"
"I'm allowed to be spoiled (spoiled)"
"RSVP / to my party / it's all about me"
As for "Let it Go," Brody sings the song without alternate lyrics, but interrupts his own performance to say, "I don't really have any mitzvah jokes here. I just always wanted to try that."
Brody's mom, Ali, said she pitched Brody the idea of performing song parodies to do "something different" for his bar mitzvah invitation. "Brody is a hilarious kid," she added, "and I knew he might want to do something like that."
To say Brody was game is an understatement. "I love to make people laugh," he said. "It was a once-in-a-lifetime experience. I love to see when people have smiles on their faces, so, I [wanted] to go above and beyond with my bar mitzvah invitation."
In January, she contacted Xpress Video Productions' Patrick De Nicola, who modified the songs' original lyrics and directed the video, which collected almost 140,000 views within a week of its Feb. 26 YouTube posting.
"We picked songs that were popular in the last year, that everybody would know," Ali said.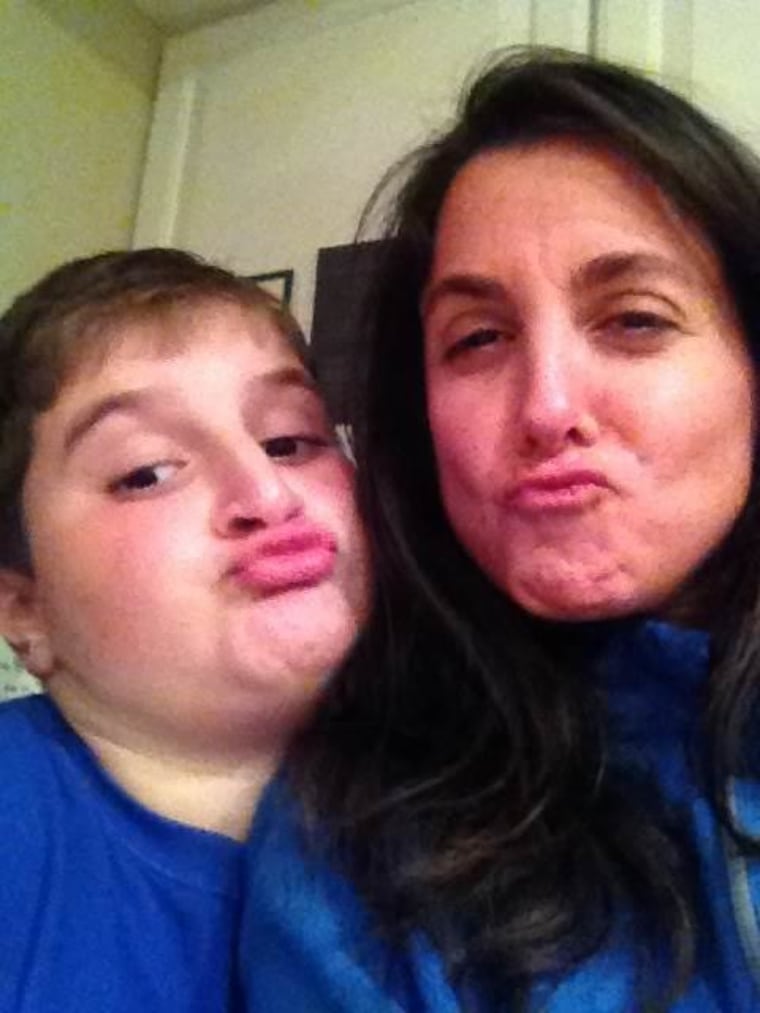 Added Brody, "We also picked songs that we knew people would know the videos to, so that they could relate my video to the real music video of the songs."
He also made a bold choice in parodying "Blurred Lines," whose original video is notorious for revealing a lot of skin. "I loved it from the beginning," said Brody, who wore a bathing suit for that portion of the shoot.
"I don't care; people can laugh. There's always going to be positives and there's going to be negatives, but I know people will love it."
In fact, "Blurred Lines" and "Let it Go" were his favorite parts of the shoot, because of allthe special effects De Nicola executed with the help of a green screen.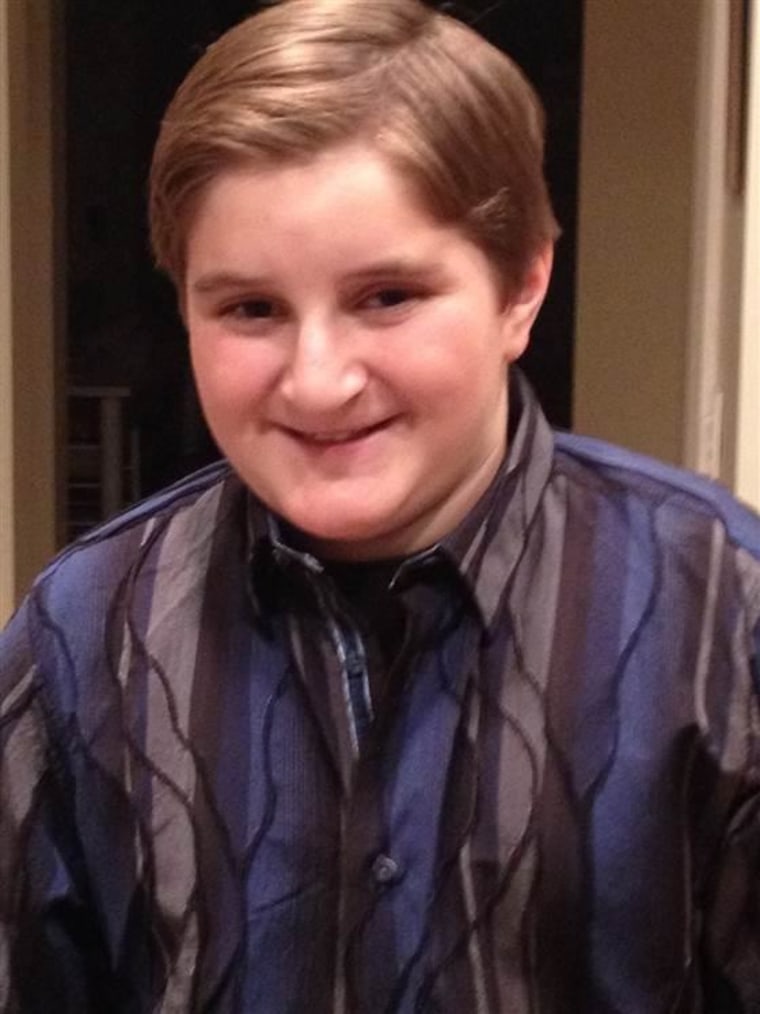 The video wound up being a family affair. In addition to Brody and Ali, the video features cameos by Brody's dad, Jesse; 14-year-old brother, Jared; and 10-year-old sister, Simone. Even the family's 7-month-old pug, Butch, got a guest spot in the "Blurred Lines" segment.
Will the other family dog, a 5-year-old lab named Scooby, appear in a follow-up video?
"Oh, I don't know," Ali said. "We barely survived this video."
Brody said he's happy that the video is making people laugh now, but a career in comedy is his ultimate goal. "That's what I want to pursue when I'm older," Brody said. "I want to try to be kind of like Jim Carrey, and be in a lot of movies. I want to be known for being funny."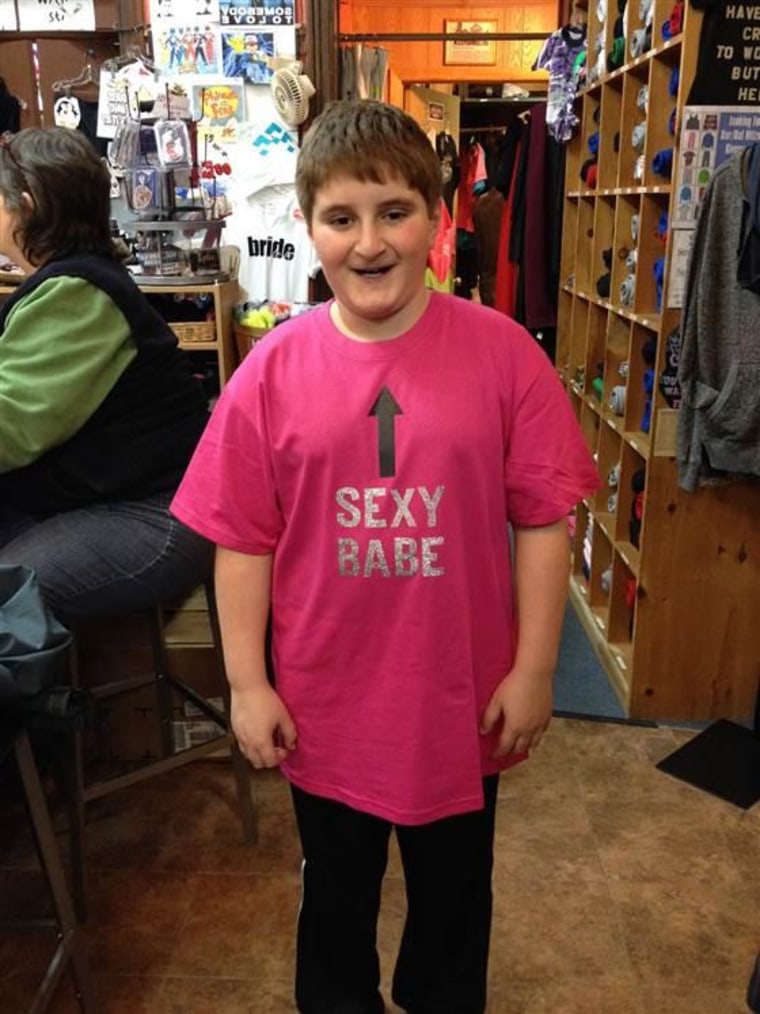 As proud as he is of the video, the seventh-grader at Caruso Middle School in Deerfield, Illinois, finds a different kind of joy volunteering with the Northern Suburban Special Recreation Association to serve people with special needs.
"It's something that I have a passion about," he said. "I love helping others, and they're really nice people. I just think it's nice to give back."
His mom is hoping life rewards him accordingly.
"We're excited to celebrate Brody's bar mitzvah, but mostly we're excited to celebrate Brody, because he is a tremendous kid who always puts others before himself," she added. "He's like an old soul. He's not a typical 12-year-old. If anybody deserves to have good things come their way, it's him."
Follow TODAY.com writer Chris Serico on Twitter.
This article was originally published Mar. 5, 2015 at 8:58 p.m. ET.